International Day of Peace, also known as World Peace Day, is observed on September 21 annually. The International Day of Peace, a United Nations-sanctioned holiday, is celebrated 'to strengthening the ideals of peace, both within and among all nations and peoples'. The theme of International Day of Peace for this year is 'The Right to Peace', which celebrates the 70th anniversary of the Universal Declaration of Human Rights.
From terrorism to border conflicts and from religious enmity to battle of ideology, a farrago of schisms poses severe threats to the world peace. However, there are some who show the courage to remove the hornets' nest. In India, we too have personalities who can be an ideal peacemaker. Here is a list of Indians who can be flagbearer of international peace:
1- Gurmehar Kaur, called as a free speech warrior by The Time magazine, is an author and student activist. Kaur, daughter of Captain Mandeep Singh who was martyred in 1999, shot to fame in 2016 when she featured in a video advocating peace between India and Pakistan. The video went viral, and Kaur became famous over the night. Her remark 'Pakistan Did Not Kill My Father, War Killed Him' evoked mixed reactions, with some people calling 'anti-national'. India Agrees To Imran Khan's Request For Meeting With Pakistan at UNGA.
However, Kaur stood by with her remark and said that her message in the video should be seen in a broader perspective. She is an ambassador for Postcards for Peace, a UK based charitable organisation that helps eliminate any form of discrimination.
2- Ajinkya Rahane, a batsman and vice-captain of the Indian cricket team in Test format, won millions of hearts in June this year when he invited Afghanistan team players for the victory photo opportunity after defeating them in a Test match. Rahane, the then stand-in captain of the team, handed over the trophy to the Afghan side, who played their debut Test match against India, to boost their morale.
What a brilliant gesture from #TeamIndia to ask @ACBofficials players to pose with them with the Trophy. This has been more than just another Test match #SpiritofCricket #TheHistoricFirst #INDvAFG @Paytm pic.twitter.com/TxyEGVBOU8

— BCCI (@BCCI) June 15, 2018
By his heartwarming gesture, Rahane earned praise from the world of cricket and public in general. This small incident is enough to say that Rahane believes in bringing people together.
3- Priyanka Chopra, an actress who has gone to the international level, has been working with the United Nations. She was appointed as the national and global UNICEF Goodwill Ambassador for Child Rights in 2010 and 2016, respectively. A philanthropist, Priyanka Chopra has been vocal about gender equality, women's rights, child rights, environment, health and education.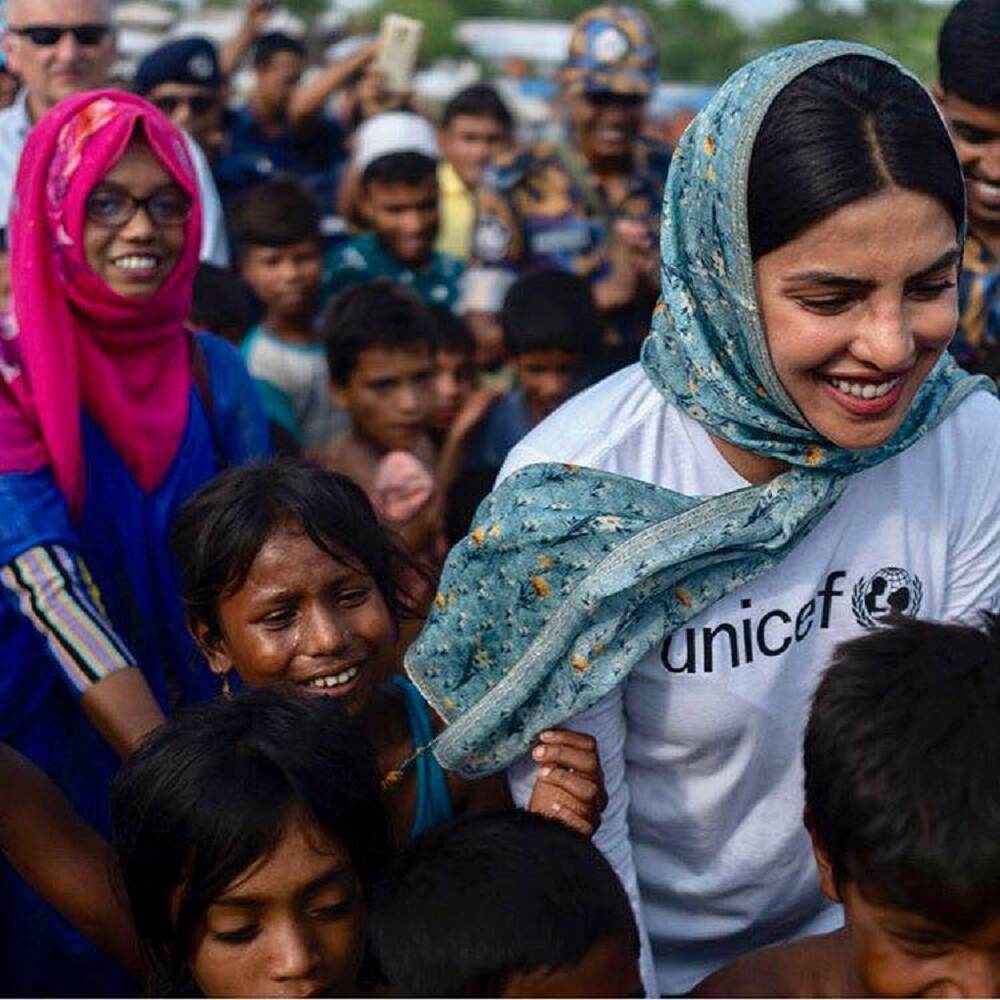 Priyanka Chopra, a Padma Shri awardee is on a list of the World's 100 Most Powerful Women released by Forbes in 2017. PM Narendra Modi selected her as one of his 'Navratna' for the Swachh Bharat Abhiyan. With all her contribution for various causes, Priyanka Chopra is a leading Indian figure who can be an ambassador of peace.
4- Prime Minister Narendra Modi has been visiting different countries to strengthen India's ties with them. Although the Opposition slams him for his foreign trips, PM Modi is credited with a significant improvement in relations between India and world superpowers. He invited then Pakistan prime minister Nawaz Sharif to his swearing-in ceremony in 2014. A year later, he made a surprise visit to the hostile neighbour to wish Sharif on his birthday. All this was done to make a fresh start.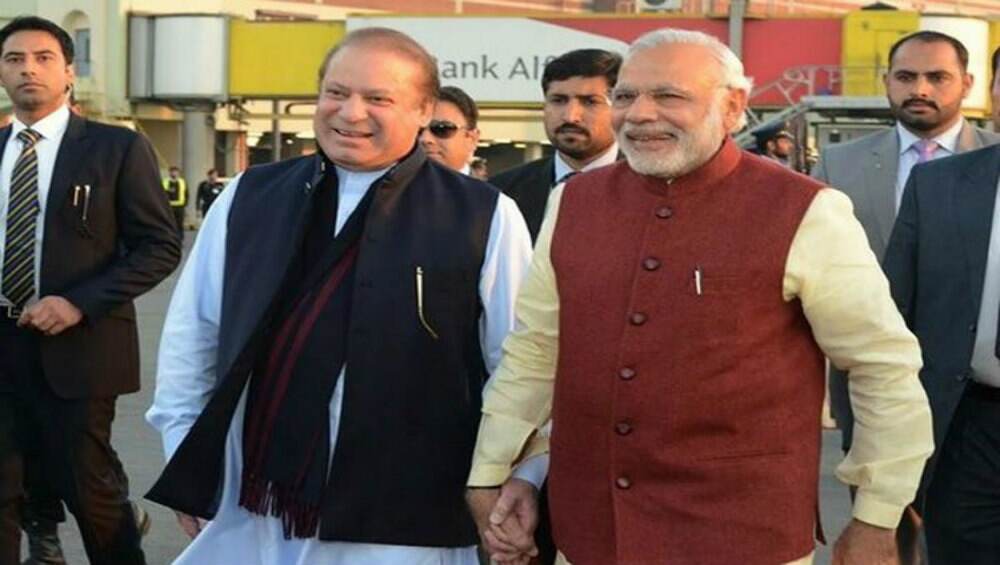 Despite allegations made against him in connection with the 2002 Gujarat riots, PM Modi is seen as a visionary leader by the heads of other countries and shares a strong bond with them. With his outreach to the international community, PM Modi is qualified enough to become a messenger of peace.