International Jaguar Day is observed to create awareness about the increasing threats faced by jaguars and the efforts essential for their conservation. Annually International Jaguar Day is observed on November 29 to celebrate the wild cat and to promote its conservation aimed at sustainable development and centuries-old cultural heritage of Central and South America. On International Jaguar Day 2019, various events and workshops are held to make people aware of the ferocious wild cats and the need to stop the further decline in their population. International Tiger Day 2019: Know 7 Facts About the Ferocious Big Cats On the Day Aimed at Their Conservation.
The United Nations Development Programme (UNDP), World Wildlife Fund (WWF), Wildlife Conservation Society (WCS), Panthera and government representatives from 14 jaguar range states announced the creation of the International Jaguar Day. While they are known for their ferocious nature, the animal is non-aggressive towards people. Unless provoked, they hardly attack humans. Illegal hunting,  deforestation, and loss of wild prey are the main reseason for the decline in their population. World Turtle Day 2019: Know 8 Interesting Facts About These Sea Creatures.
International Jaguar Day 2019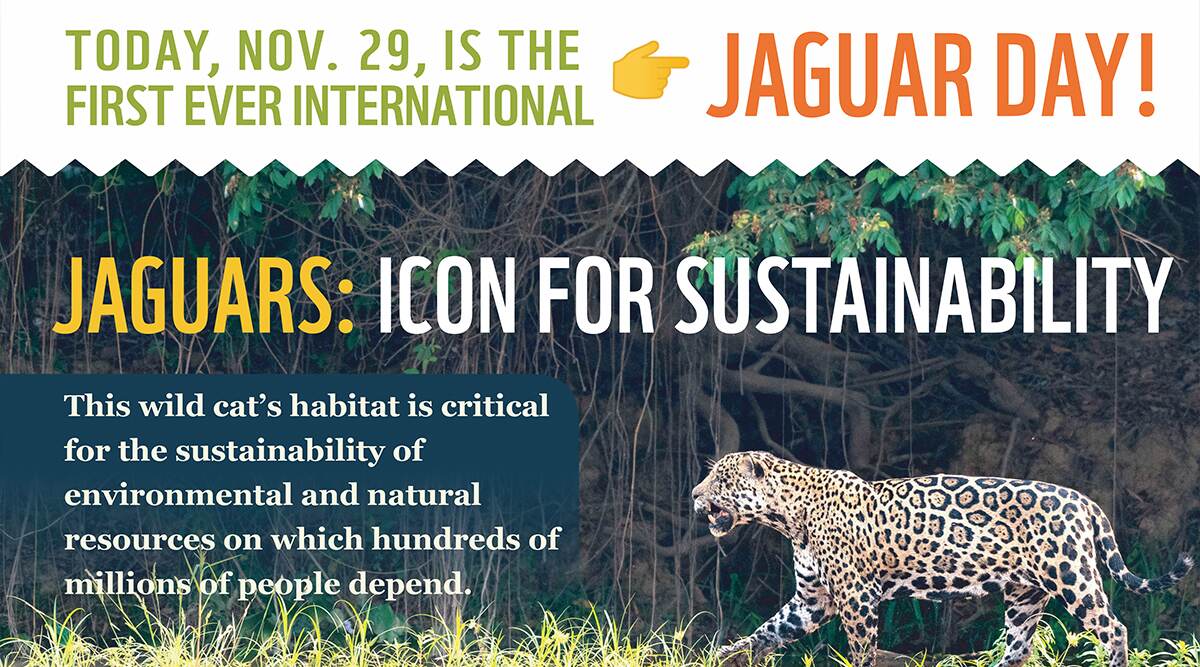 Facts About Jaguar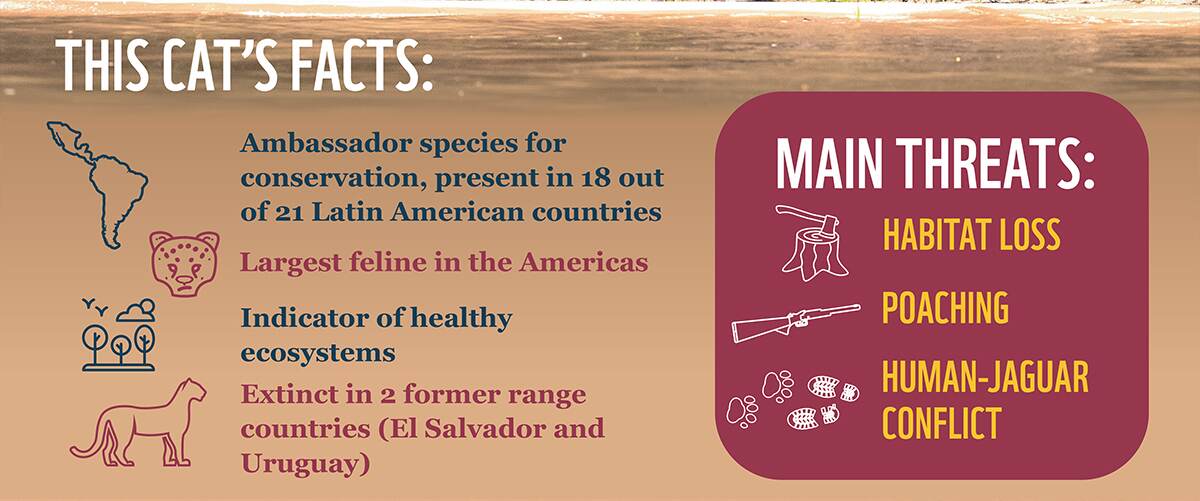 Benefits of Conserving Jaguar's Habitat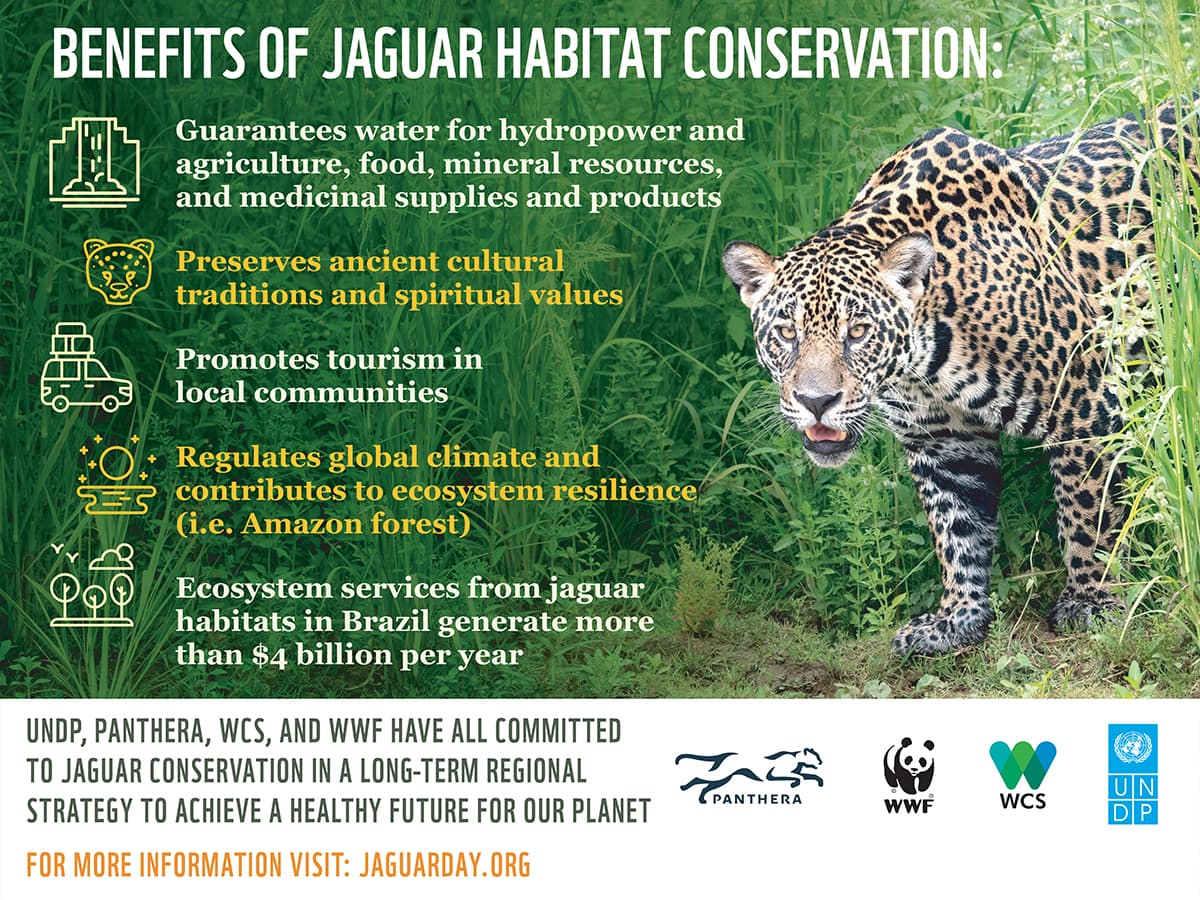 The jaguar is listed as Near Threatened (NT) in the International Union for Conservation of Nature (IUCN) Red List (Caso et al., 2008). During the 1960s and 1970s, the species was heavily hunted for its fur with as many as 18,000 jaguars being killed each year until 1973. World Snake Day 2019: Amazing Serpent Facts That Are SSSimply Fang-tastic!
Jaguars are the largest cat in the Americas, and the third-largest in the world.  Until 1996 jaguars were considered locally extinct in the United States, but they are now returning. Their size varies while the male typically between 68 to 121 kg, whereas most females have been recorded between 51 to 100 kg. The largest jaguars are found in the Brazilian Pantanal, while those in Central America, the U.S.-Mexico borderlands are much smaller.