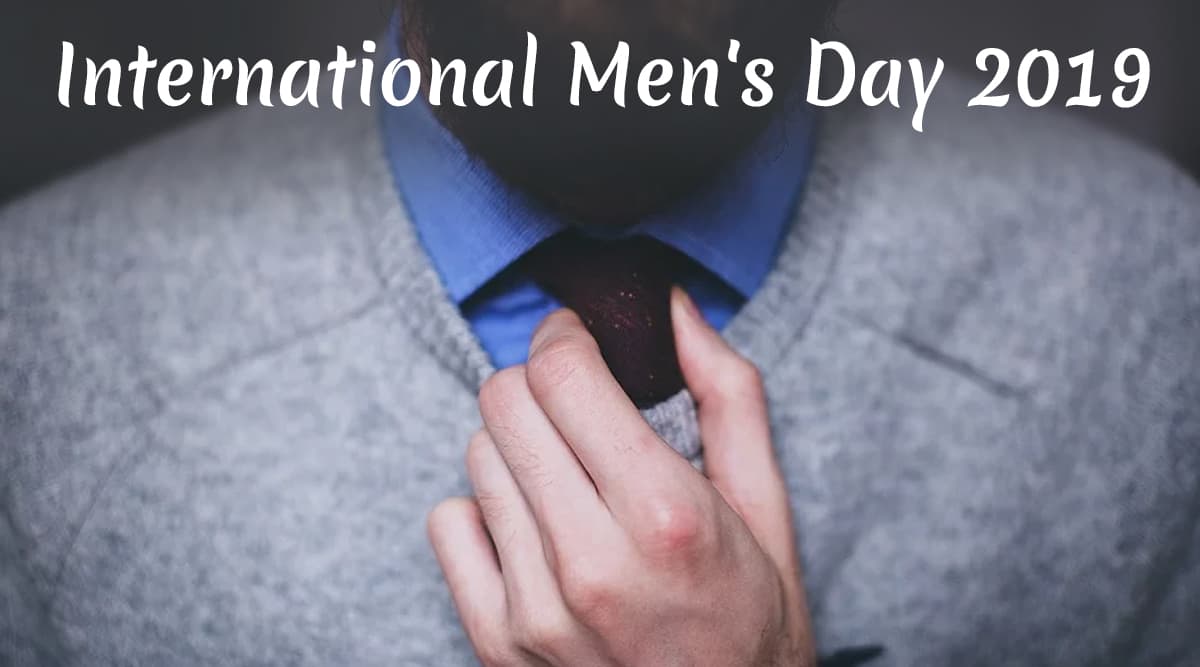 Are you aware that every year there is  celebration of International Men's Day? Not everyone would probably know as much as there are talks of International Women's Day which is marked in the month of March. But every year, November 19 marks he celebration of International Men's Day. The main objective of this day is to focus on male health, promoting gender equality, improving gender relations and highlighting male role models. As we near to the celebrations of this day, we tell you a bit more into the history, significance and theme of the celebrations this year. No-Shave November and Movember: Here Is the Difference Between Both the Movements Highlighting Men's Health Awareness.
International Men's Day is marked in over 80 countries and supported by UNESCO. So the global celebration of the day is wide and it is looked as an occasion to celebrate boys and men's achievements and contributions in different fields. It also draws attention on the issues that men face on a global scale. It respects men who positively influence and create an impact with their gender role and serve as role models. Let us look into the history and significance and when the first celebrations took place.
History and Significance
International Men's Day (IMD) is an annual celebration inaugurated in 1992 on February 7 by Thomas Oaster. The day began as a project conceived on February 8, 1991. The event was revived by Jerome Teelucksingh who chose November 19 to honour his father's birthday. This date also celebrates in 1989 Trinidad and Tobago's football team united the country with their endeavours to qualify for the World Cup. He began to promote this event as a day to address all issues affecting men and boys and how they can be addressed. There are Six Pillars of International Men's Day and the broader aim is to promote basic humanitarian values. The objectives include include focusing on health of men's and boys, improve gender relations and highlighting male role models. It celebrates boys and men's achievements for their contributions to community, family, marriage, and child care.
As per the creators of this day, this observance is also a time to promote positive aspects of male identity. In the year 2009, more objectives were added in to the celebrations applied equally to men and boys irrespective of their age, ability, social background, ethnicity, sexual orientation, gender identity, religious belief and relationship status.
The citizens of Trinidad and Tobago were the first ones to observe International Men's Day on 19 November 1999. The idea of celebrating an International Men's Day received written support from officials in UNESCO. Several countries joined in ear after year and now there are almost 80 countries which observe this day. The inaugural celebrations in India were held in he year 2007.
Theme of International Men's Day 2019
Each year there is a theme dedicated around which the celebrations are held. The official website of IMD states the theme is "Making a difference for men and boys." They also mention this day is an opportunity for people everywhere of goodwill to appreciate and celebrate the men in their lives and the contribution they make to society for the greater good of all. The site also has a donation option to raise funds for men's health issues.
The celebration of International Men's Day is equally important as Women's Day. This is not after all about gender discrimination but promoting equality and highlighting their importance in the societal contributions. There are not many talks about mental issues faced by men, male suicides and depression. International Men's Day. This day is commemorated by conducting public seminars, conferences and discussions that talk about male health.