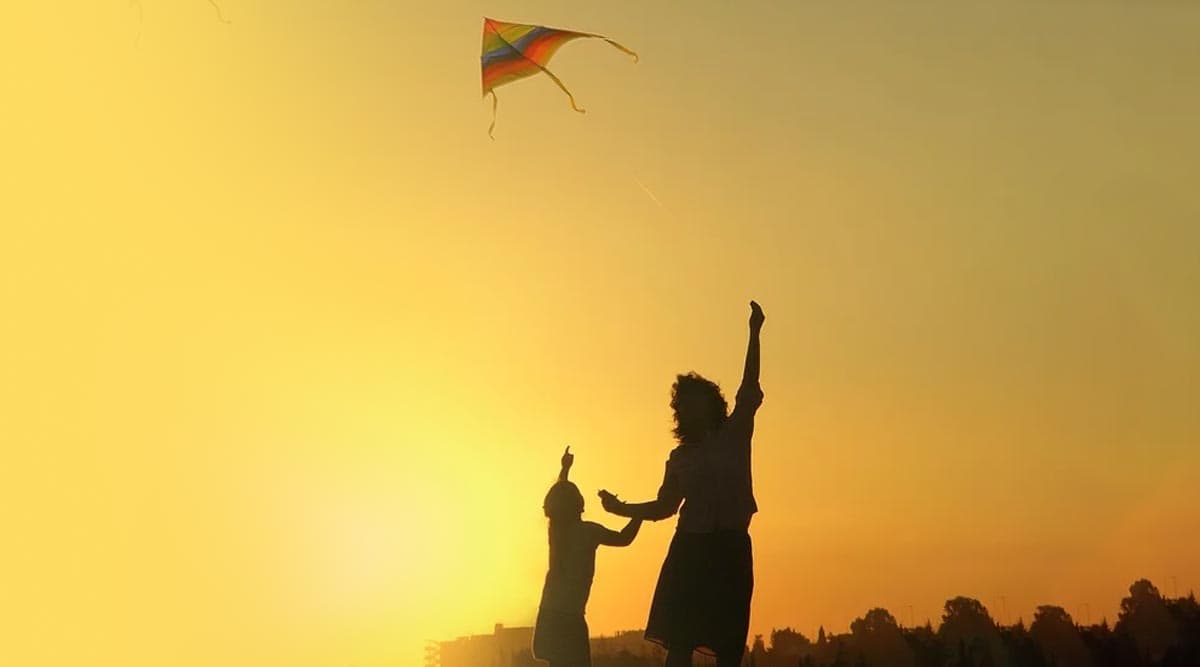 Makar Sankranti is the annual Hindu festival where people celebrate and worship the Sun. As the name suggests, this festival marks the first day of the Sun's transit into Makara, marking the end of the winter solstice season. Makar Sankranti 2020 will be celebrated on January 15, and it will be widely celebrated across various parts of the country. Makar Sankranti is all about the warmth of delicious delicacies, the cheer of kite flying and the zeal and enthusiasm of Makar Sankranti Puja that is widely observed. While this day is celebrated under different names in various Indian states, like Lohri in Punjab and Pongal in Tamil Nadu, it is undoubtedly one of the most significant festivals for Hindus. Simple Rangoli Designs for Makar Sankranti 2020: Quick and Beautiful Rangoli Patterns to Celebrate the Harvest Festival (Watch Videos).
Makar Sankranti is mainly celebrated in Maharashtra, Goa, Andhra Pradesh, West Bengal (also called Poush sôngkrānti), Karnataka and Telangana, and involves an array of festivities and fun activities. It is a day of getting together and celebrating life and welcoming warmer and longer days with open arms. Makar Sankranti celebrations also hold a lot of religious significance, and the auspicious timing on the day of Makar Sankranti is considered to be an extremely auspicious time to begin new things, and give a positive stir to life. As we inch closer to this celebration, here is everything you need to know about Makar Sankranti and its significance in India.
When is Makar Sankranti celebrated?
Makar Sankranti is celebrated to ring at the end of the winter solstice month and commemorate the days getting longer. It marks the beginning of the month of Sankrant and embarks the sun diety's transition into Makar. The date of this festival changes based on the Sun's path and this year, Makar Sankranti will be celebrated on January 15, 2020.
Makar Sankranti Muhurat
According to folklore, there are specific periods on the day of Makar Sankranti that are considered to be extremely auspicious to begin good deeds. This timing is known as Makar Sankranti Punya Kala and goes on for a long time (around 10-16 hours). Even in this duration, the time period when the Sun is rising is furthermore auspicious and known as Makar Sankranti Maha Kala.
Makar Sankranti Punya Kala - 07:15 AM to 06:21 PM
Duration - 11 Hours 06 Minutes
Makar Sankranti Maha Punya Kala - 07:15 AM to 09:06 AM
Duration - 01 Hour 51 Minutes
Makar Sankranti Significance
Sankranti is a monthly phenomenon when the Sun changes the zodiac sign. Makar Sankranti marks the Sun's entry into the tenth zodiac sign, Makara (Capricorn). While every Sankranti is celebrated with great valour and enthusiasm by people who rever Surya, the sun deity, Makar Sankranti holds a special significance here as well. It is believed to put an end to the inauspicious times, and devotees also enjoy taking a dip in the holy river, like the Ganges, to begin afresh. This festival also celebrates the fact that the days begin to get longer and warmer around this time, thereby symbolising the beginning of a brighter and more pleasant time. Makar Sankranti 2020 Dishes: From the Til Gud Ladoo to Moong Dal Ki Khichdi, Traditional Recipes To Celebrate The Harvest Festival.
How is Makar Sankranti Celebrated?
Most of the celebration of Makar Sankranti, as already mentioned, include everything from attending fairs and getting together with family, to flying kites and of course enjoying delicious food. And when it comes to food, Makar Sankranti celebrations seem incomplete without a deliciously sweet concoction of jaggery and til, called TilGul. This sweet, and its variants (Gajak, Til Gul, Chikki, etc.) is said to be an auspicious and lucky way of turning towards a positive and inspiring life. People also begin their new projects and goals, by consuming this traditional delicacy. We hope that this Makar Sankranti fills you with hope and joy that you deserve!