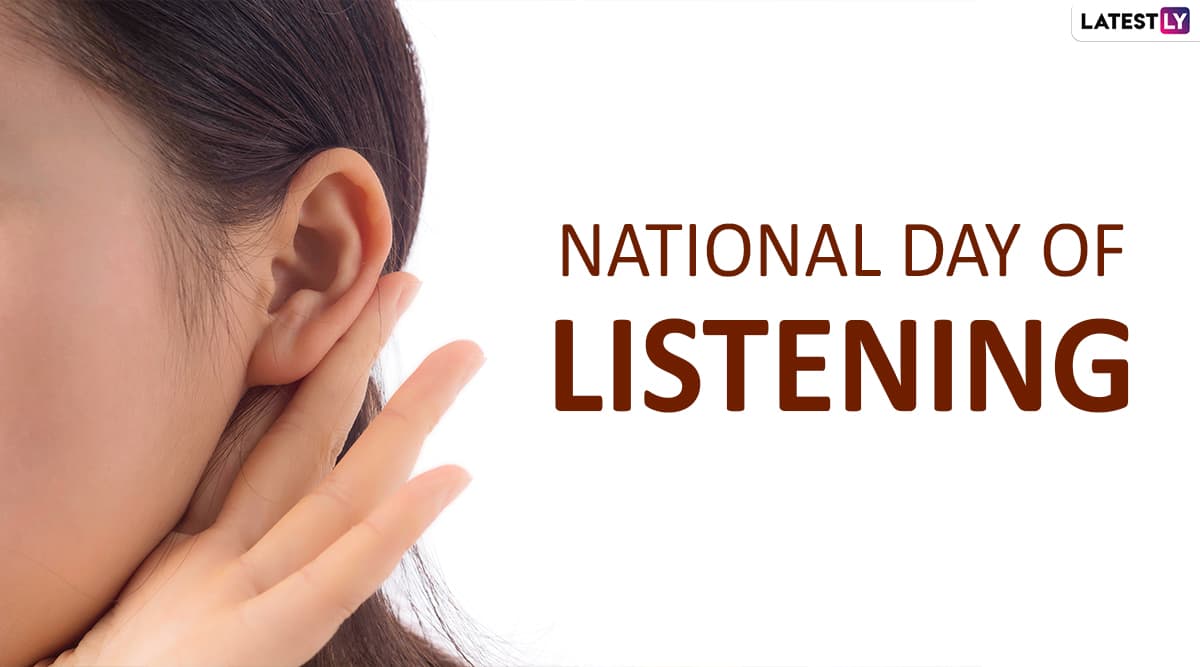 Happy National Day of Listening 2019, readers! The National Day of Listening is an informal observance which is celebrated much in the United States. The National Day of Listening is all about lending an ear to somebody you know, someone who is close to you, and even strangers too. The observance is about to know other people, and let them speak about their culture, habits, secrets, confessions, and everything under the roof they want to speak. But how did it started? The day, which coincides with another significant observation, Black Friday has an interesting history associated with it. On this special occasion, let us know the National Day of Listening 2019 date, significance and everything else to mark the unofficial holiday. Black Friday 2019 Date: What Is Black Friday? Know History and Significance to Mark the Beginning of Christmas Shopping Season. 
When is the National Day of Listening 2019?
The National Day of Listening, this year, will be celebrated on November 29. The day is observed every year in the United States and is celebrated on the next day of Thanksgiving Day, which is also popularly known as Black Friday.
The first such event, i.e. National Day of Listening, was observed in 2008, by a non-profit organisation StoryCorps. The objective of this organisation to celebrate this day is to provide people with a chance to narrate, record, and preserve (even upload it on the internet) the stories and experiences of their lives.
What is the Significance of the National Day of Listening?
The National Day of Listening is celebrated with joy and happiness. Since it is a holiday season in the US, the day comes as an opportunity to cherish your bonding amongst your friends, family, relatives, peers, colleagues etc. The day makes you spend some jolly good time with your family, knowing their funny experiences, life lessons, bloopers, and other important incidents which are special to them.
The National Day of Listening encourages you to share your feelings too. It is all about preserving the treasured memories that people have experienced in their lives. It feels nice to see, learn, and feel happy about seeing other people's lives when they are expressing their best.
It gives you a chance to sit with your loved ones and dear ones and make them spill all their secrets (and that too on tape). Jokes apart, it is a good opportunity to let the person talk his/her heart out.
The observance of National Day of Learning also teaches us about how important it is to listen to others in our lives. What do they have to share, teach, express, and tell us about? The day gives everyone full freedom to express their feelings that they have buried deep inside them.
Since the day before sees Thanksgiving being observed, the National Day of Listening gives ample time to bond with your family and friends. As the day, i.e. November 29, nears we wish you not only hear about things around you, but listen and learn about people, experiences, and life on this National Day of Listening 2019! (So, are you going to tape this year?)