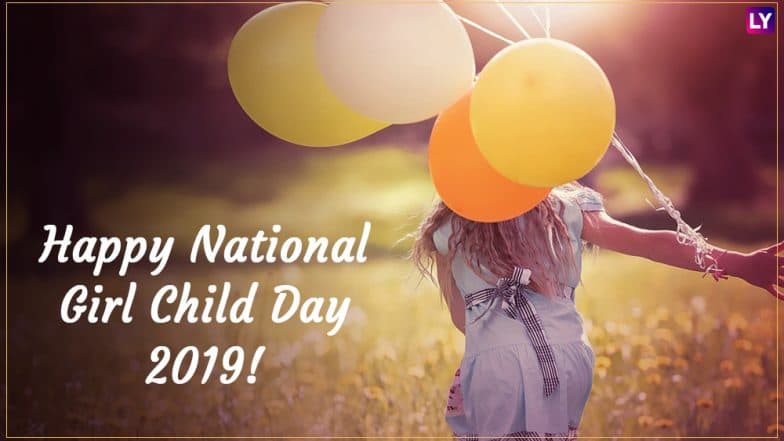 Each year January 24 is observed as National Girl Child Day in India to honour every girl child. The day is marked to create awareness about the importance of girl child and also highlights the issues that have been faced by these girls. In the age of smartphones, social media and chatting applications are the best way to pass on a message. So National Girl Child Day messages, greetings, quotes and WhatsApp stickers could be exchanged to mark this day. It is a day we all should take pride in and pass on the good messages to everyone. National Girl Child Day 2019 greetings and messages should be exchanged with people so that more and more awareness is created about the same. At the same encouraging quotes should be shared with girls and in a way motivate them to do better. The biggest problem we face as a country is the general outlook towards the female gender. Save the girl child messages and pictures should be spread across the audiences on social media. If you are looking for National Girl Child Day wishes, stickers, greetings, GIFs or picture messages, let us help you with some beautiful quotes. 6 Science-Backed Benefits of Being a Girl.
The National Girl Child Day was first initiated in 2008 by the Ministry of Women and Child Development. The main objective of this day is to highlight the inequalities faced by the girls. India has a vast history of gender discrimination, which goes not only in childhood but is prominently seen even in work cultures. Girls should be meted out equal treatment and opportunities in all fields like education, health, medicine, professional areas etc. It is also important to encourage the underprivileged girls to do better for themselves. Here's a collection of WhatsApp Stickers, messages and quotes to greet and highlight the importance of the girl child.
National Girl Child Day 2019 Greetings and Messages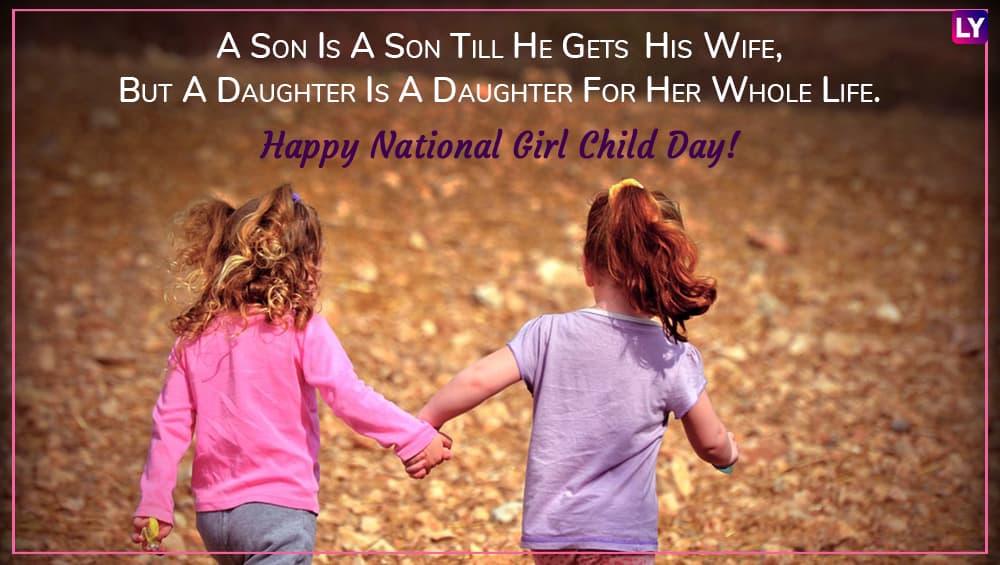 Message reads:  A Son Is A Son Till He Gets Her Wife, But A Daughter Is A Daughter For Her Whole Life. Happy National Girl Child Day!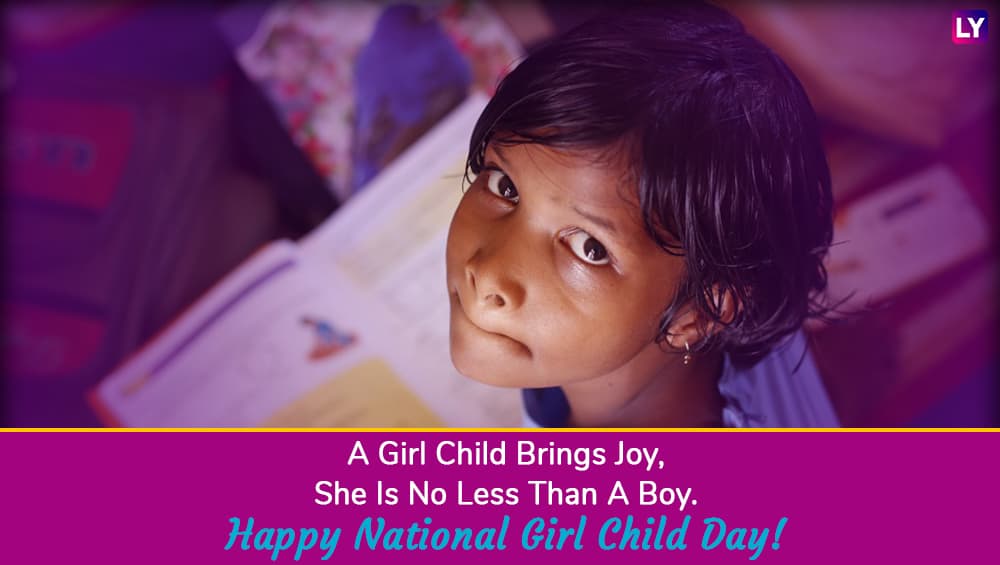 Message reads: A Girl Child Brings Joy, She Is No Less Than a Boy. Happy National Girl Child Day!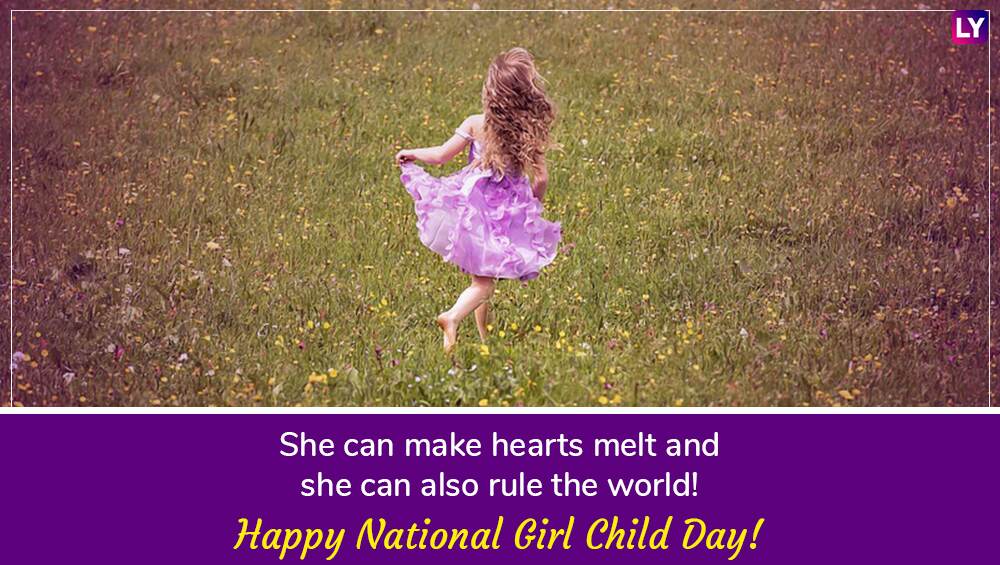 Message reads:  She can make hearts melt and she can also rule the world! Happy National Girl Child Day!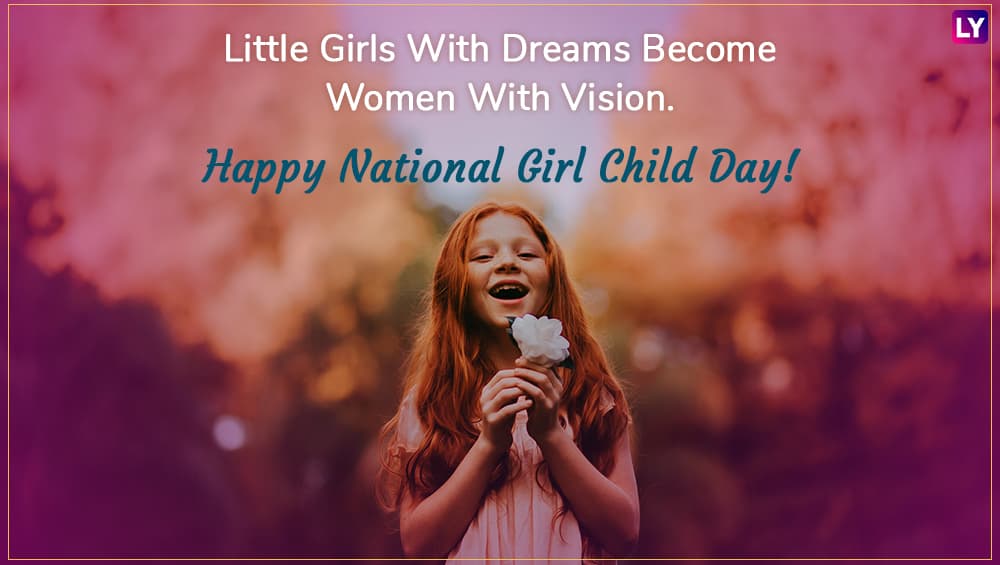 Message reads:  Little Girls With Dreams Become Women With Vision. Happy National Girl Child Day!
Message reads: An educated woman has the power to educate the whole family… Empower the girl child!
Girl Child Day WhatsApp Stickers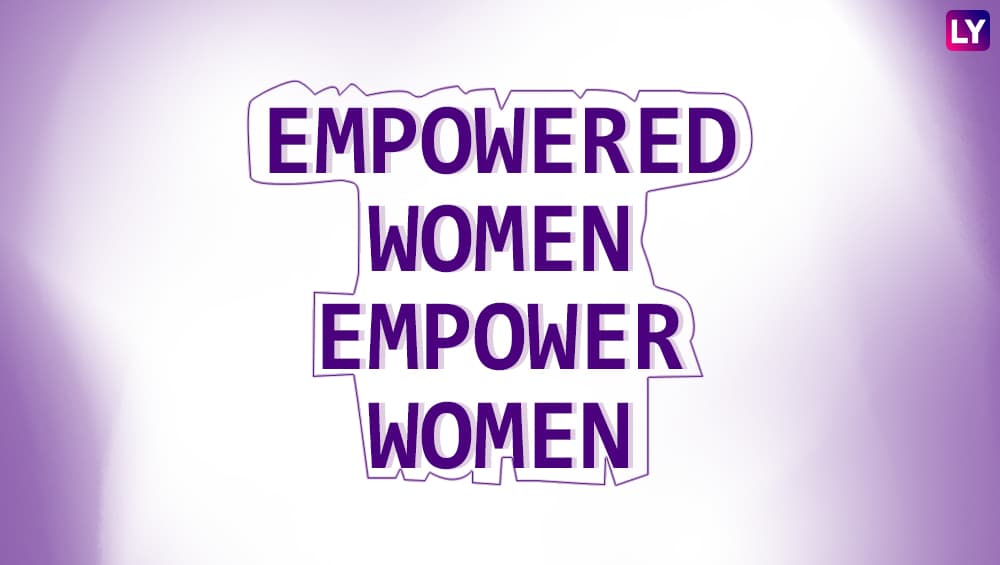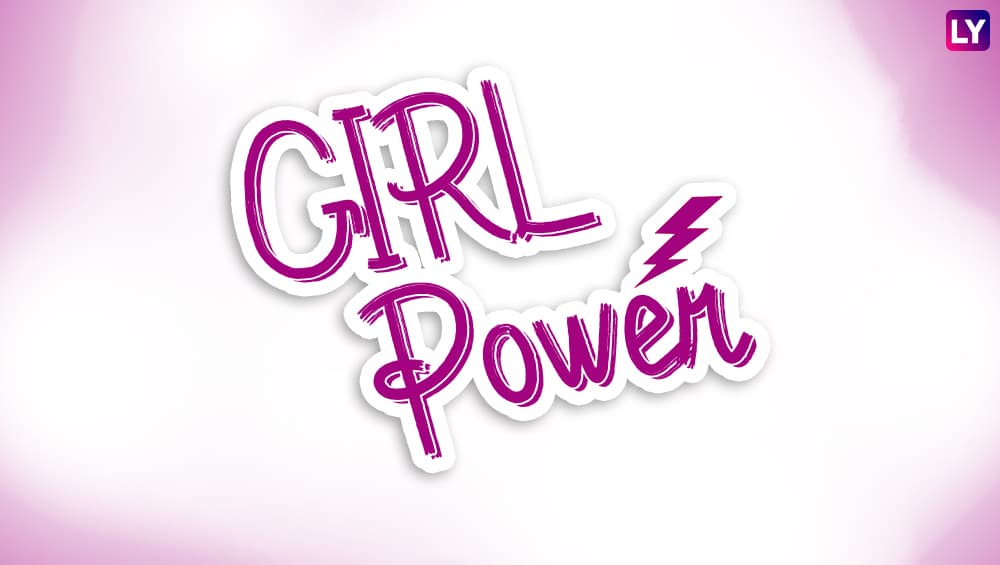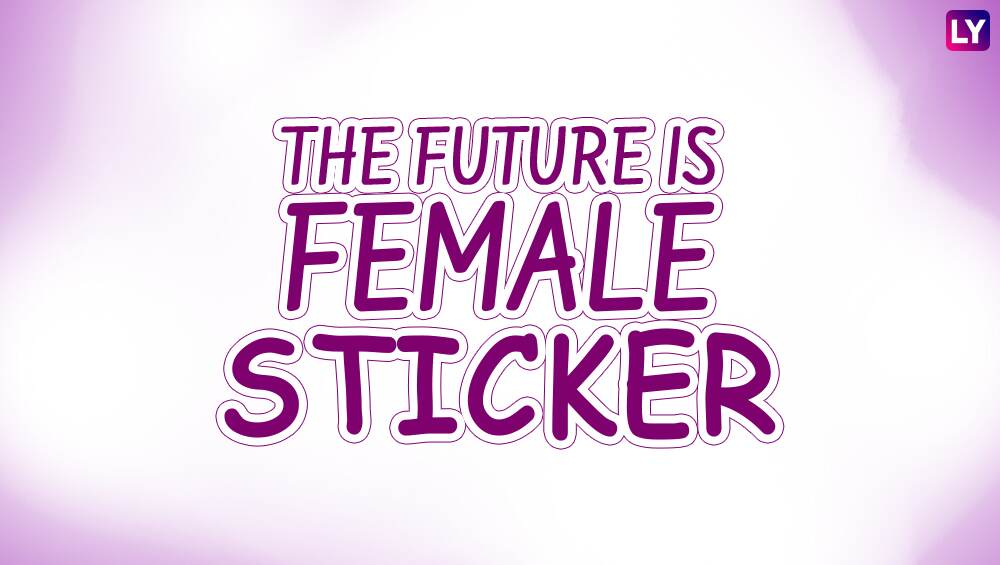 GIFs for Girl Child Day
Girl Power
Help Each Other Grow
We hope the above stickers, greetings, wishes and picture messages help you to spread across the lovely message of Save the girl child and why girls are important. Spread the good message of women empowerment and educating the girls on this National Girl Child Day 2019!