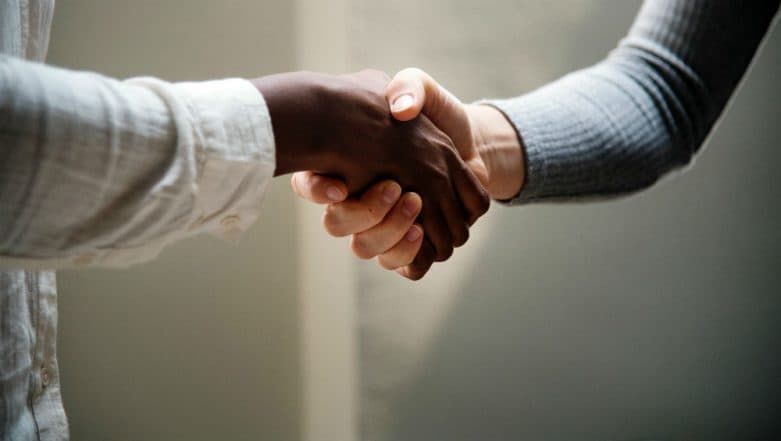 "It makes my heart sick when I remember all the good words and the broken promises," said Chief Joseph. If there were a bet to be made on one thing universal in this world, it could very well be broken promises. We have all been there and done that. It has also happened to us. People have made unrealistic promises to us at various points in our lives, and we have returned that with bonus, haven't we? Justin Bieber and Hailey Baldiwn Are Busy Celebrating Valentine's Week in Just the Right Way - View Pic.
In case you are wondering why are promises being discussed at this point of time, it will help to know that Promise day is a part of the days which makes the Valentine's week and falls on 11th of February. Valentine Week List 2019 With Dates: From Rose Day, Propose Day, Kiss Day to Valentine's Day, Check Complete Calendar For Festival of Love.
Promises made on this day can enrich a relationship. However, promises made just for the purpose of making a promise and not fulfilling it may ruin a relationship as well. Anti-Valentine Week 2019 Dates: Complete Schedule From Slap to Break-Up Day 2019 to Unlove the Spirit of Valentine's Day.
Therefore, this Promise Day, in order to save you from "Promiseburn", we mention unrealistic promises that you should not be making or believing this year. They are as follows:
"I Will Do Everything/Anything You Say"
The basis of any relationship is trust. Love is based on incidents which confirm it in the minds of lovers that they truly trust each other and respect that trust. However, one should beware and abstain from making vague promises that includes words like "anything" and "everything." Never believe if she or he says, "I promise to do everything/anything you tell me to do." It's better to make or take a specific and more realistic promise like, "I promise to do things you want me to or like, at least sometimes if not all the time." Remember, it's better to promise less and deliver more rather than the other way round, whether it's your lover or voter.
"I Promise to Call You Every Day"
This one is especially for those in long-distance relationships. One thing that (subjective) affordable 4G has done in India is that it has us made Netflixing easier and making video calls better. Lovers who are separated by distance are connected by calls. However, in this past-faced, multi-tasking and Facebook/WhatsApp/Instagram (Snapchat*) life, it is tempting to make promises such as "I will call you everyday baby or babu." Believe this promise at your own peril. It's better to say that, "I promise to call you every day, if you do that too!" This way, you can always share the blame.
"We Will Celebrate Our Relationship Anniversary in a Grand Way"
Ok, we appreciate the fact that you want to make the special day which marks your relationship anniversary even more special. But do not fall into the trap of putting the cart before the horse. It's always better to surprise amusingly than to disappoint massively. Never promise to hold grand celebrations as you never know you might ever reach that far. And even if you do, your relationship will definitely not if you fail to fulfil this promise. Creating high expectations is the mother of all discontentment. Promise less, surprise more.
"Promise to Love You Till My Last Breath"
Ok, vision appreciated. But dudes and babes, you really don't know if you will even see the next sunrise, forget about eternity. No, we are not selling insurance and wish you a long and healthy life. But promising to love someone till your last breath or assuring to do that may end up giving you bad breath. Jokes apart, always avoid always and never say never. So it's better to promise that you will try your best rather than becoming the alpha and omega and declaring your love expiry-free of death, diseases and other elements that lesser mortals have to face.
Couples are supposed to make promises on promise day to each other, even if they do that all the time and keep breaking it. However, unlike other occasions, couples or lovers should only make only those promises which they can fulfil. Remember, a small promise made and fulfilled is better than multiple grand unfulfilled promises. As Robert Frost once said, "The woods are lovely, dark and deep. But I have promises to keep, and miles to go before I sleep."