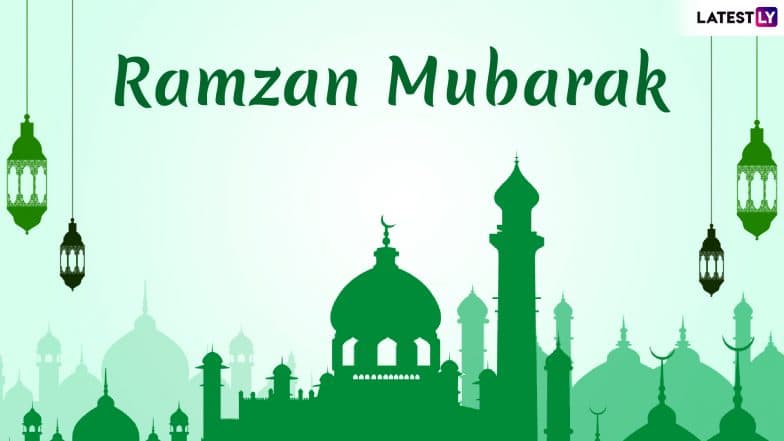 The Holy month of Ramadan 2019 is likely to begin from the evening of May 5 (Sunday) depending on moon sighting. The observance which lasts for a month will end on June 4 (Tuesday). Ramadan also known as Ramzan is the ninth month of the Islamic calendar during which Muslims across the world fast commemorating the first revelation of the Quran to Prophet Muhammad. As Ramadan approaches, we have compiled a list of Ramadan Mubarak Shayaris messages and image greetings you can send your family, friends and relatives to greet on the festival. Ramadan Recipes 2019: From Healthy Non-Fried Snacks to Decadent Mango Desserts, Delicious Iftari and Sehri Dishes.
Eid which is one of the two major Muslim festivals which is celebrated after the completion of Ramadan, the other being Eid al-Adha. Muslims send Happy Ramzan wishes in Urdu acknowledging the beginning of the holy month. Ramzan Mubarak shayaris are also shared widely citing start of the fasting period. People also share Ramazan wishes as WhatsApp status and send GIF Images, SMS or put up Facebook statuses.
As the observance is to begin soon, we have compiled a list of Ramzan shayaris to send your loved ones: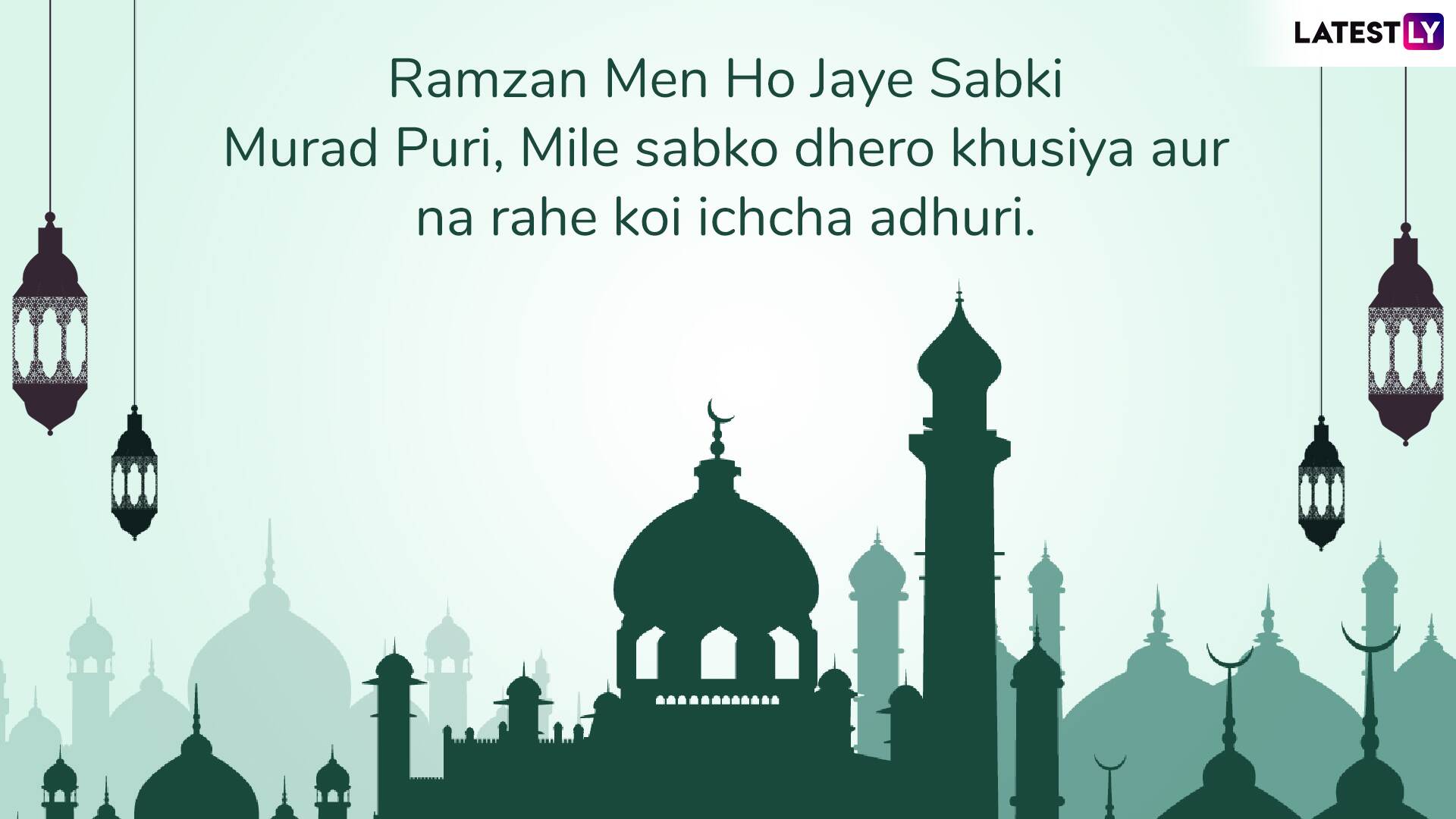 Shayari Reads: Ramzan Men Ho Jaye Sabki Murad Puri, Mile sabko dhero khusiya aur na rahe koi ichcha adhuri.
Shayari Reads: Be-Zubanon Ko Jub Wo Zaban Deta Hai, Parhne Ko Phir Wo Quraan Deta Hai, Bakhshne Pe Aye Jub Ummat K Gunahon Ko, Tohfe Mai Gunahgaron Ko Ramzan Deta Hai.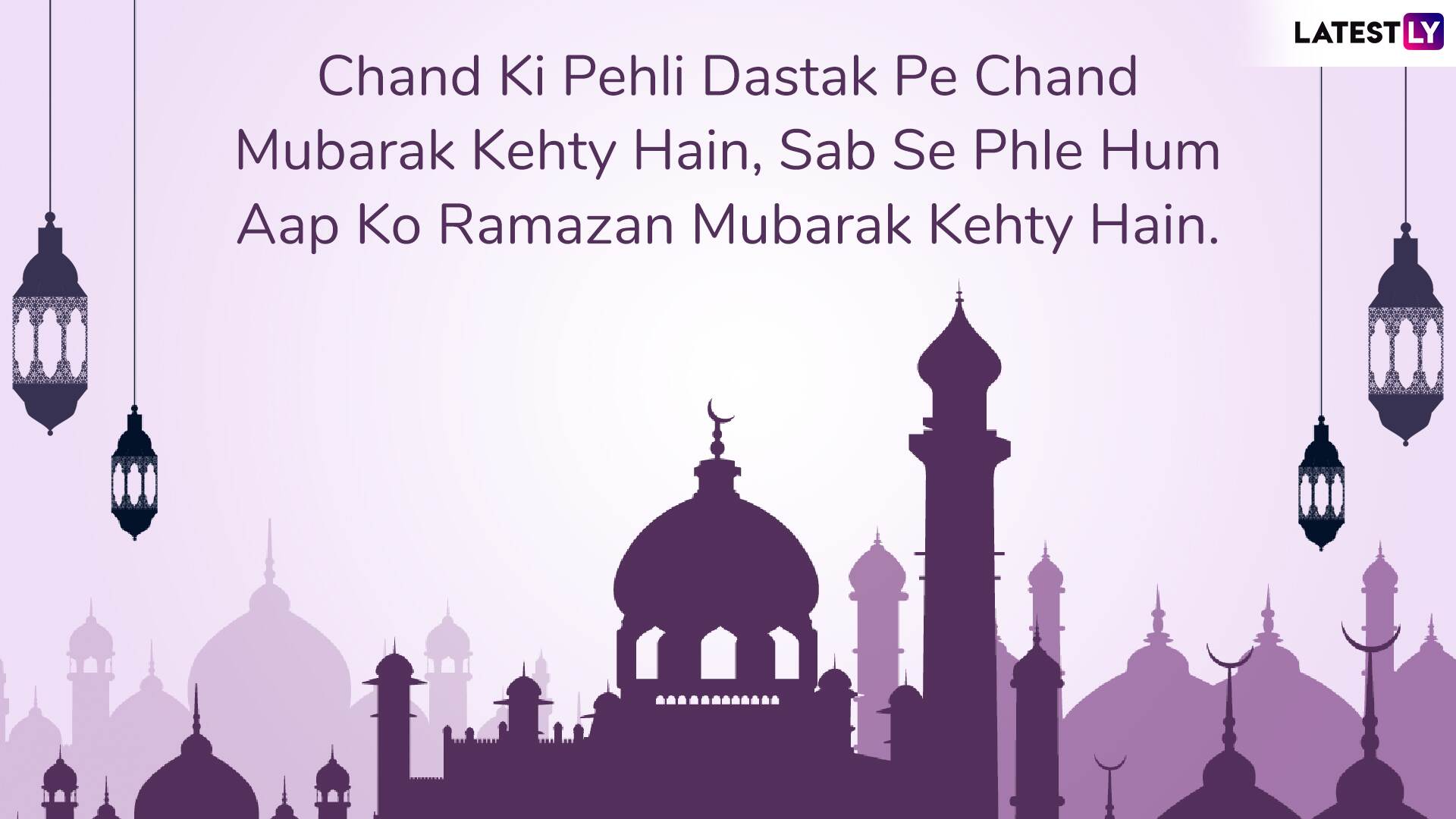 Shayari Reads: Chand Ki Pehli Dastak Pe Chand Mubarak Kehty Hain, Sab Se Phle Hum Aap Ko Ramazan Mubarak Kehty Hain.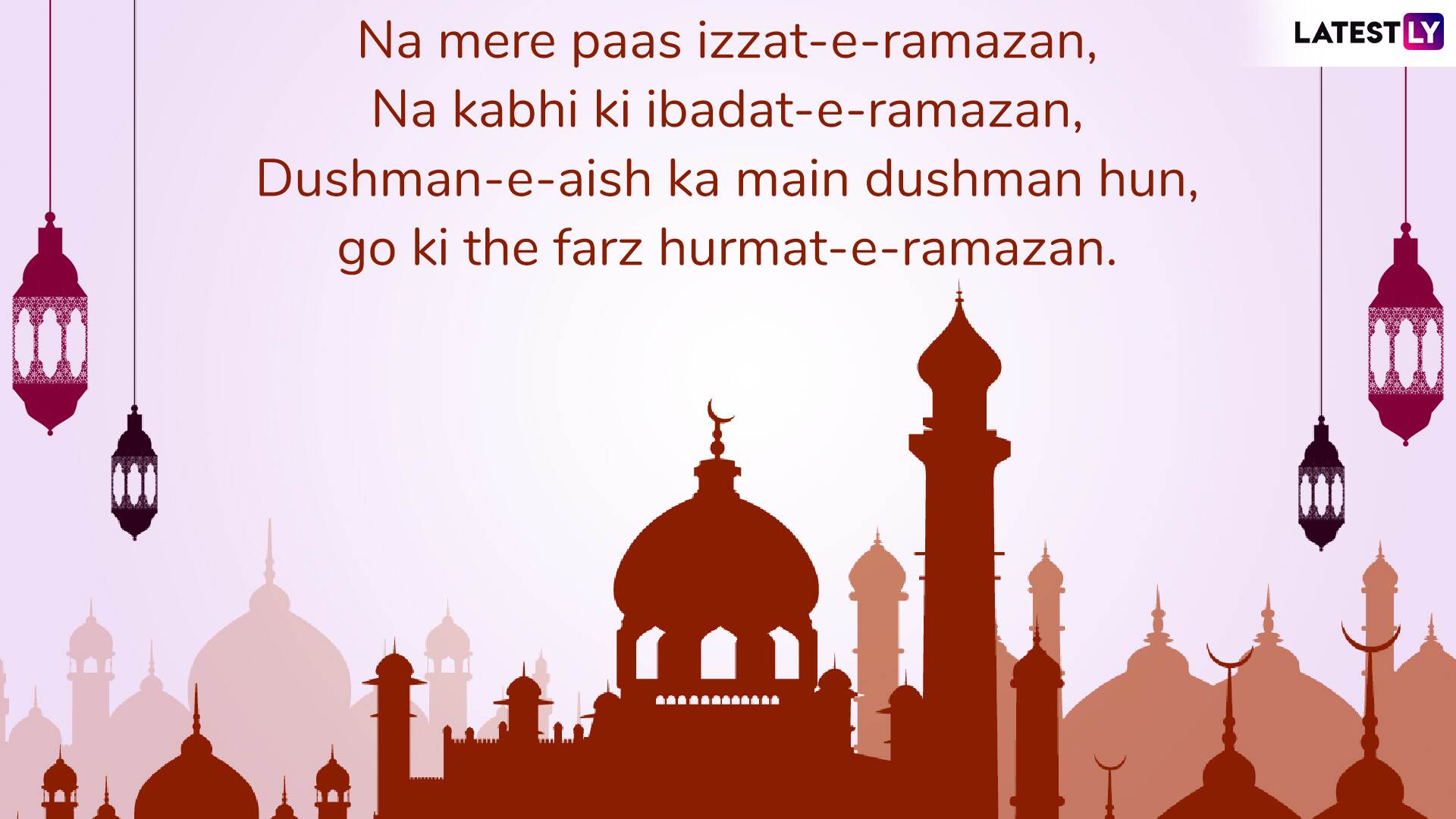 Shayari Reads: Na mere paas izzat-e-ramazan, Na kabhi ki ibadat-e-ramazan, Dushman-e-aish ka main dushman hun, go ki the farz hurmat-e-ramazan.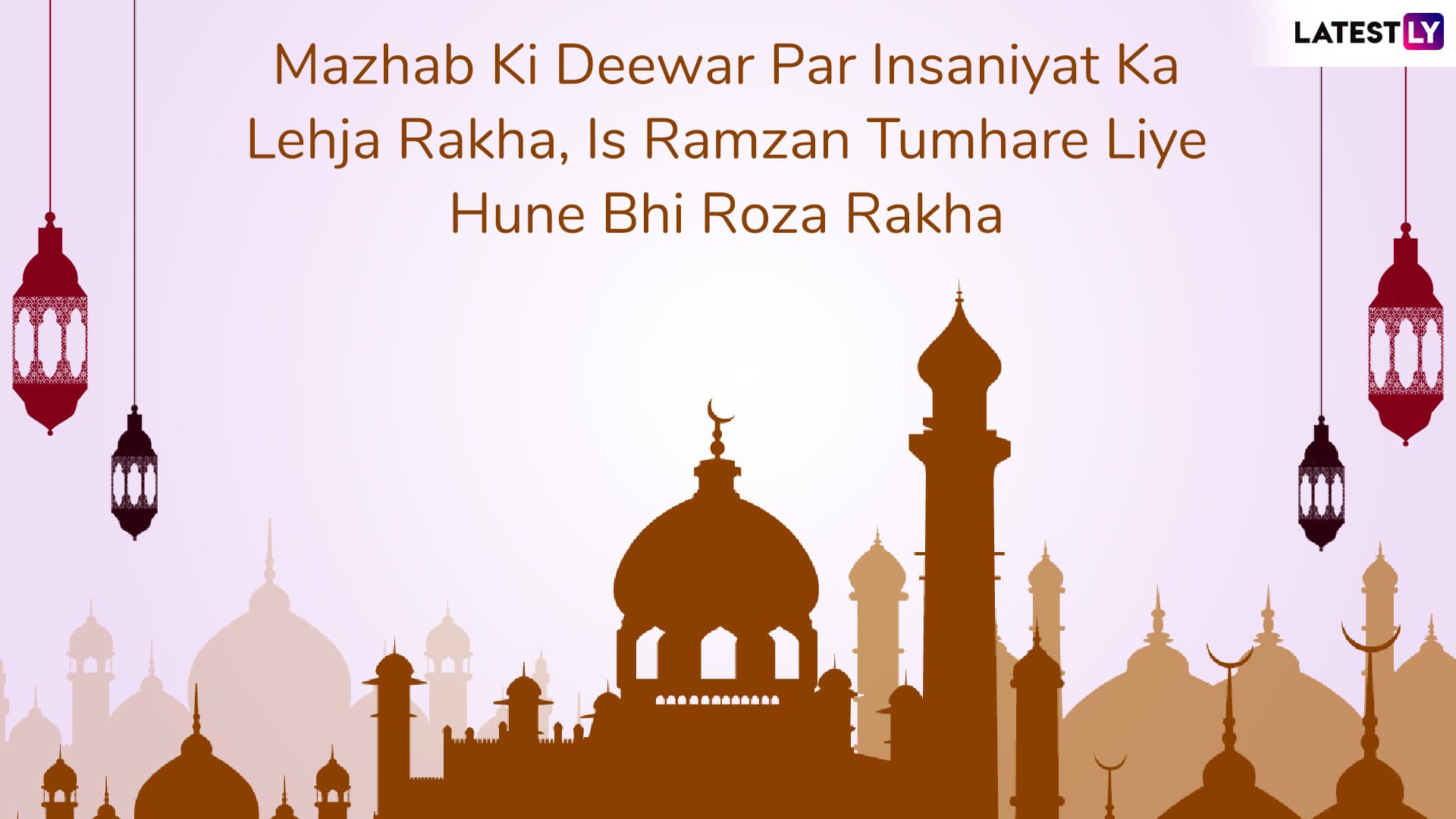 Shayari Reads: Mazhab Ki Deewar Par Insaniyat Ka Lehja Rakha, Is Ramzan Tumhare Liye Hune Bhi Roza Rakha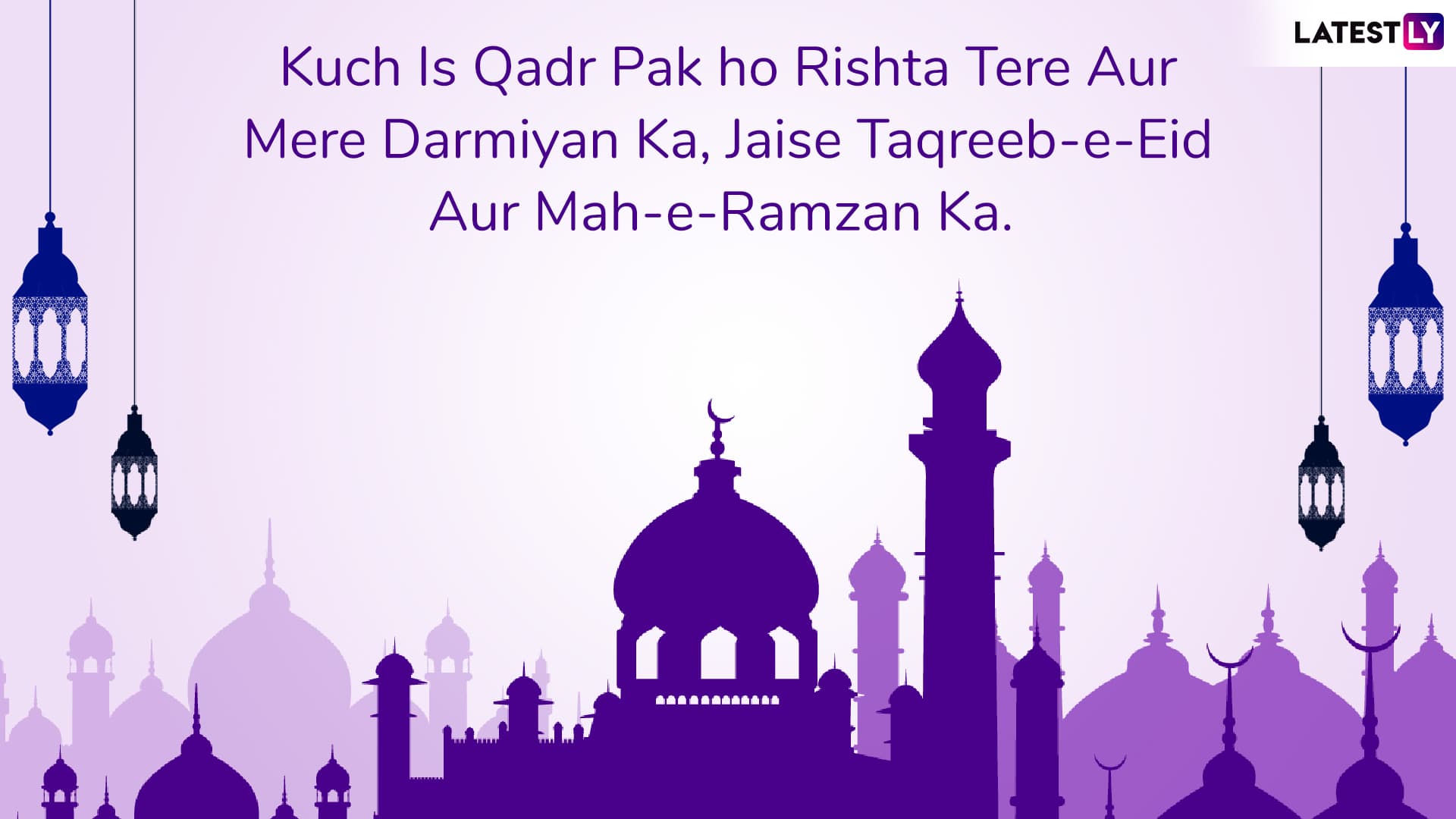 Shayari Reads: Kuch Is Qadr Pak ho Rishta Tere Aur Mere Darmiyan Ka, Jaise Taqreeb-e-Eid Aur Mah-e-Ramzan Ka.
According to the Islamic calendar, a new month begins upon the sighting of a crescent moon on the 29th day of the ongoing month. If the moon is not sighted, the month will complete in 30 days and a new month begins from the next day. It is said that, in India, 29th Shaban will be on May 5 (Sunday) and if the moon is sighted, Ramadan will begin from May 6 (Monday). However, if the moon remains invisible, the fasting month will begin from May 7 (Tuesday).
Watch the video below:
The annual observance is a part of one of the Five Pillars of Islam. It is obligatory for all followers (adults) of Islam to fast during Ramzan. Those excluded from the list include the elderly, those suffering an illness, while travelling, pregnant and breastfeeding women or those menstruating. Muslims eat twice in a day during Ramadan which includes Suhoor and Iftar. Suhoor also called Sehri is the meal consumed early in the morning, while Iftar is the food consumed following sunset. Suhoor is consumed for the energy required throughout the day of fasting.