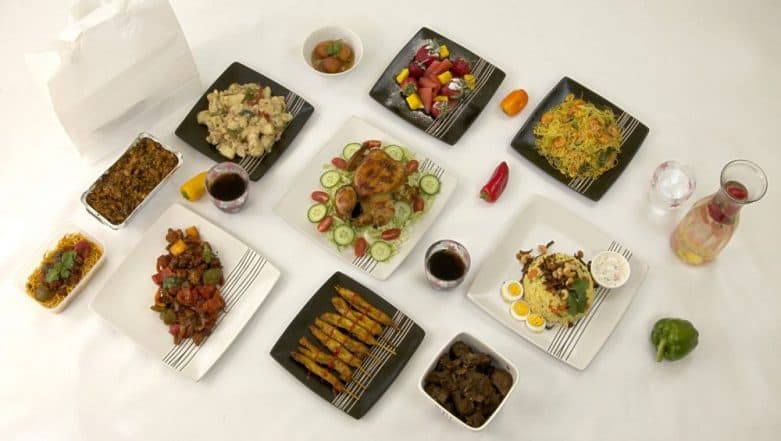 Ramadan 2019 will commence on the evening of 5 May, Sunday and ends on the evening, 4 June on Tuesday. Ramadan also called Ramzan is the ninth month of the Islamic calendar. Observed as a religious festival by Muslims worldwide, Ramazan is month-long fasting to commemorate the first revelation of the Quran to Muhammad as per Islamic belief. This annual observance is a part of one of the Five Pillars of Islam and fasting is obligatory for adult Muslims during Ramzan, except for people suffering from an illness, or whil travelling, for older adults, pregnant, breastfeeding mothers, people with chronic disease or menstruating. Suhoor and Iftar are the only time people observing Ramzan eat in a day as the two main meals. Suhoor also known as sehri is served before dawn, and Iftar is served after sunset. Suhoor is intended to a hearty, healthy meal to provide needed energy throughout a day of fasting. Ramadan 2019: Dubai Gurudwara to Hold Daily Iftar in Jebel Ali.
Here Are Different Types of Sehri and Iftaar Recipes:
Non-Fried Recipes
Eating fried food after being empty stomach for long hours can wreck your health and digestive system. You can make delicious food even without frying them. Here are some of the easiest and tastiest recipes you can make without deep-frying.
Non-fried sehri and iftaar recipe video:
Make and Freeze Ramazan Recipes
Tiresome days without food are difficult, and it becomes difficult to cook food after a long day with an empty stomach. Make and freeze foods can be a great option during Ramzan.
Make and Freeze Ramazan Recipes video:
Healthy Smoothies for Iftar and Sehri
While you might want to eat tasty foods after being on an empty stomach during Ramadan, you must remember that it is important to also eat healthy during Iftar and sehri. Try out these healthy smoothies that are both yummy and healthy.
Healthy Smoothies for Iftar and Sehri video:
Mango Dessert for Iftaar
What is a delicious meal without a dessert? And when mango is in season, there is nothing like a mango sweet dish. Here's a delightful mango dessert recipe you can try this Ramzaan.
Mango dessert for Iftaar video:
Ramzan Special Hyderabadi Lukhmi
A delicious Hyderabadi Lukhmi recipe with minced mutton and special spices that is a must-try this Ramadan. Here's how you can make this yummy treat for Iftari:
Ramzan Special Hyderabadi Lukhmi video:
Ramzan or Ramadan is a great time to lose weight because you regularise your diet and fast intermittently. However, it is essential to make sure you lose weight in a healthy way.
Ramadan Diet Plan To Lose Weight:
We wish you and your family a happy Ramadan. May this Ramzan bring in happiness and prosperity into your lives.