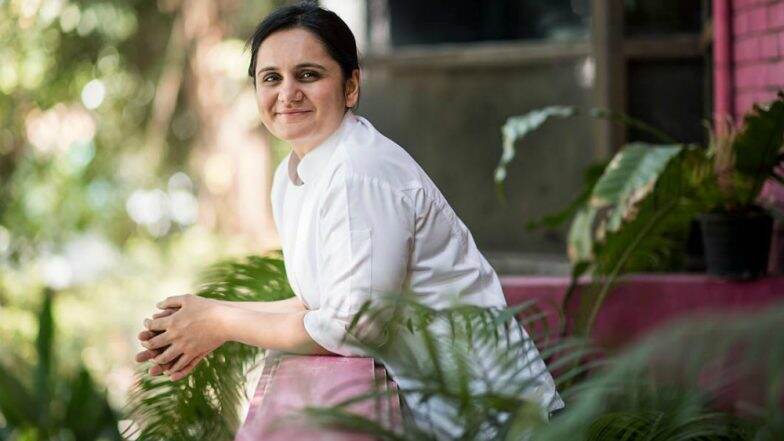 A former journalist turned head chef turned a famous Indian-Thai restaurant owner in Bangkok, Garima Arora is here to make all of us proud again. After becoming the first Indian woman to earn a Michelin star last winter, Garima has now been named the best female chef in Asia for her progressive restaurant, GAA. Yes, she is now elitTM Vodka Asia's Best Female Chef 2019. This recent achievement of the culinary ace has added another feather to her success hat. Garima will be presented the award at Asia's 50 Best Restaurants ceremony on March 26 in Macau. Here is everything you should know about the culinary expert. Paradise Biryani Makes a World Record! Restaurant Chain Enters 'The Limca Book of Records 2019'. 
The 32-year-old founder-chef of GAA, Garima will join an elite group of female chefs that includes Duangporn 'Bo' Songvisava from Thailand (2013), Lanshu Chen from Taiwan (2014), Hong Kong's Vicky Lau (2015), Margarita Forés of the Philippines (2016), May Chow from Hong Kong (2017) and Bongkoch 'Bee' Satongun from Thailand (2018). Oscars 2019 Oats Cookies by Indian Celebrity Chef Vikas Khanna Are Perfect. 
Who is Garima Arora?
Garima studied at Mumbai's Jai Hind College and worked as a pharma journalist for a brief period. She went to Le Cordon Bleu, Paris to improve her cooking skills. It is her parents eager to learn and try out new recipes they would come across in several business trips, that inspired Garima to make cooking her profession. She went on to work with some of the popular restaurants in the world, from Dubai to Copenhagen, alongside celebrity chefs like Gordon Ramsey and Rene Redzepi, before finally working as sous chef (French for 'under-chef' of the kitchen) for Gaggan Anand's namesake restaurant in Bangkok. Queso Recipe for Aliens! 
In 2016, Anand gave an opportunity to Garima to go to India and open a restaurant. Although that deal fell through, the same investors offered her to open GAA, right opposite to Gaggan in the heart of Bangkok. Garima has only flown high, since then.
Garima's restaurant kitchen team comprises 18 people from seven nationalities. Her eatery offers a menu which is just as diverse. Customers can pick between 10 to 14-course tasting menu, which changes quarterly and relies on classic Indian cooking techniques. If you have any plan to visit her restaurant, note that Chef Arora's kitchen specials are the duck doughnut and the signature unripe jackfruit paired with roti and pickles.