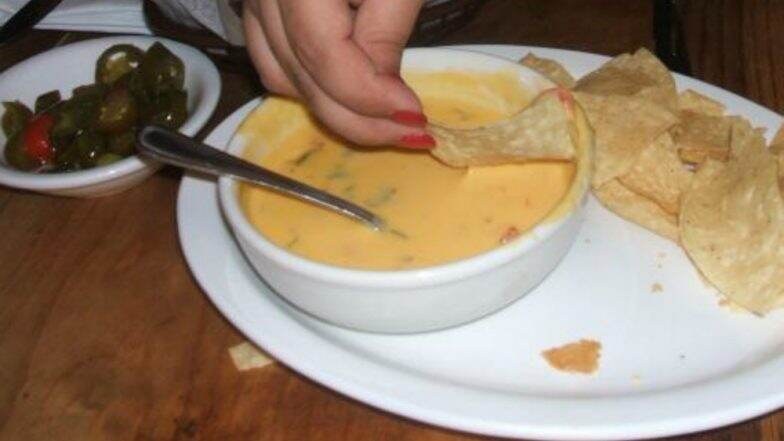 Chile con queso, the melted cheesy side dish takes all the pain away. A bowl full of pasteurised cheese makes you feel better when your favourite team loses or celebrate their won. Since, it is such an important appetiser, Austin Mayor Steve Adler decided to send queso recipe to the moon along with many other human knowledge documents up in space. Yes, the fiery Mexican appetizer for the aliens! A SpaceX rocket took off on February 21 from Cape Canaveral, Florida, bound for the moon that will deposit on the surface an Israeli lander. It is a part of that nation's first moon-shot. Alongside, goes a "lunar library," made up of millions of documents etched in tiny letters on flat discs of metal. Japanese Spacecraft Hayabusa 2 Lands on Asteroid Ryugu, Shoots a Bullet to Collect Sample Successfully. 
Among all the documents that are being delivered to any curious extra-terrestrials is a letter from Austin Mayor Steve. The contents of the letter which was officially released recently, includes salutations to potential alien visitors, a photo of the American peace activist, late Albert Leslie Cochran and a secret queso recipe from famous Kerbey Lane Café. "We choose to send queso to the Moon — and maybe someday chips as well, not because these things are easy, but because they are hard," Alder wrote in the letter, accessed by the local media outlets.
He further writes, "If it helps your decision to visit, please know that extraterrestrial beings have already been to Austin, become cultural icons, and even run for Mayor – and they are forever welcome here." It reads, "I'm not going to say exactly what the picture shows, but Leslie mooned Austin enough times. It was about time Austin mooned the moon." UFO Spotted During Thunderstorm? Australian Police Tweets Saying 'We Are Not Alone', Here's The Truth. 
Alder's letter is part of the "Lunar Library"—a document compiled by the Arch Mission Foundation. The library reportedly includes a copy of the entire contents of English language Wikipedia, 25,000 books and other resources which will be placed on the moon for permanent display. As part of the mission, Arch invited a limited number of celebrities, influencers and dignitaries to contribute to the Lunar Library. As per reports, the library is expected to be deposited on the moon around April 11.