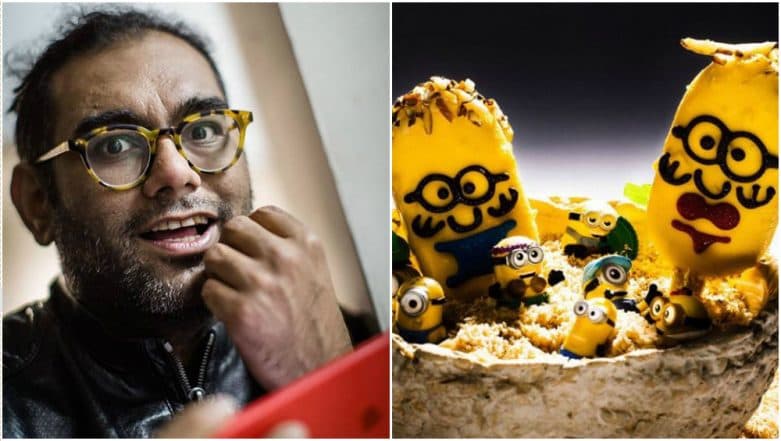 Bangkok's Gaggan restaurant managed by Indian chef Gaggan Anand has proved why they are best once again by topping the list of The World's 50 Best Restaurants list. The awards were presented at the Wynn Palace's Grand Theatre in Macau on March 27. This is the fourth consecutive year the restaurant has secured the top spot. We have become a family, and that's the best thing that has happened in the last six years of 50 Best. We have young chefs taking over from the old ones. So it's time for us to leave and you guys to take over," said Anand who is a Kolkatta-born.
Gaggan has left behind Tokyo's Den and Florilege, which took second and third spots respectively. The list of the restaurants is chosen by an extensive panel consisting of more than 300 food writers, critics, chefs and restaurateurs from six different geographical territories. These members give their decision depending on their dining experiences of the past 18 months to list their favourite restaurants. German spot Suhring in Bangkok and French restaurant Odette in Singapore were the other two restaurants in the top five list.
Check out some of Gaggan's dishes! 
Food that Gaggan created 
Yummy curry! 
Well-presented food always impresses
Anand opened Gaggan in December 2010. From then the restaurant has been repeatedly placed on the Restaurant's The World's 50 Best Restaurants list. There have controversies surrounding his ranking too. Initially, people thought they had paid someone for the award. But before the awards night, Anand was not even confident if he will get the trophy but has taken home the coveted award. But Anand is now done enough. He has his plans for his next few years. Last year itself he had shocked people when he announced he would shut down this one and start new restaurants in Japan instead. His new restaurant will open by 2020 and will be apparently open only on weekends in Fukuoka. Gaggan's dedication to innovate within his available space has worked for his success. His restaurant was in the news when they created a 25-course tasting menu illustrated only with emoji symbols, enough attraction to all the food-lovers!