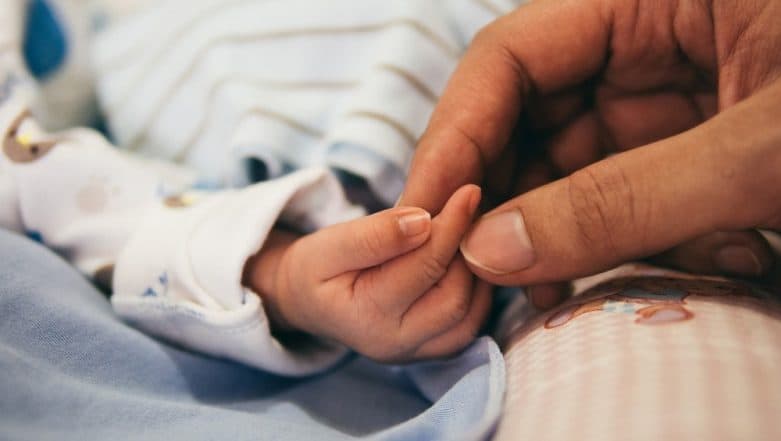 A baby with a rare genetic disorder was born at a hospital in Thane on Sunday. The newborn's skin looks like a plastic wrap and it keeps peeling off. The baby is now kept in NICU as a protection against infections. According to doctors, the child suffers from a rare inherited skin disorder called ichthyosis in which one suffers from increased scaling of the skin. It occurs when both parents of the child carry a gene responsible for the disorder. Also, babies with such disorder are likely to be born to couples who are distant relatives. The child was born at just over 34 weeks of pregnancy. Due to the rare condition, the child may get hypothermic and hence requires warmth. 'Plastic Baby' Born in Uttar Pradesh: Boy Suffers From Rare Genetic Disorder Lamellar Ichthyosis.
The Times of India quoted Dr Sandhya Khadse, dean, Chhatrapati Shivaji Maharaj Hospital as saying, "We are taking all the precautions necessary to make sure that the baby does not suffer from any allergies or infections. We are even taking care of the eyes and applying ointments on the skin as it is dry. The membrane (skin) will take a few weeks to peel off and must happen naturally. One should not try to peel it off. Later in life, such a person has scaly and sensitive skin." A baby girl was born with a similar condition in June 2016. She was born in Lata Mangeshkar medical college and hospital in Nagpur. Baby With The Skull Size of a Four-Year-Old Gets Her Eyes Stitched Shut After Being Stretched By Her Head.
The report quoted Dr Anand Bedekar, consulting neonatologist & paediatrician at Dr Bedekar Hospital for Women and Children was quoted as saying, "In this condition, the skin is tightly stretched, causing respiratory difficulty and eversion of eyelids and lips. Thick scales and a rounded small oral opening give a characteristic fish-like appearance to these babies. Neonatal morbidity and mortality are high and this may be due to cutaneous infection, aspiration pneumonia (squamous material), and hypothermia. Hence, the outcome is uncertain. There is no specific treatment, but the application of liberal amounts of sterile lubricants and emollients is advised."