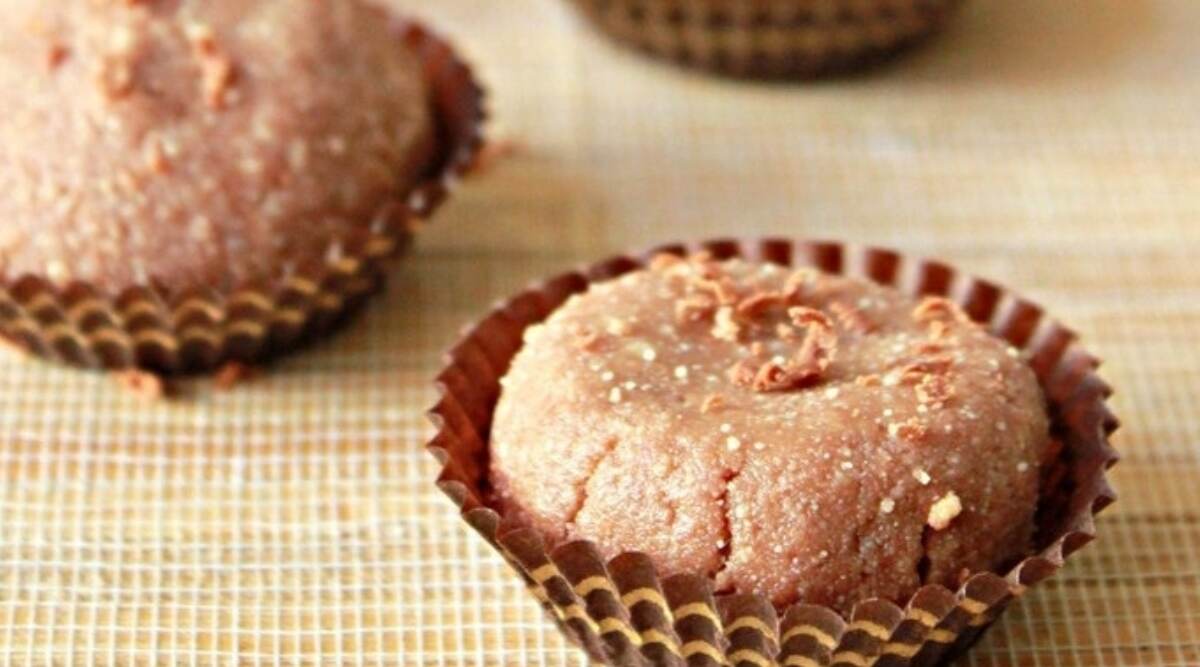 Mithais are a quintessential part of Diwali and no one should be deprived of the goodness of sweets. If you are a diabetic, the key lies in moderation. Here are some healthy and innovative Diwali sweet recipes that anyone with a sweet tooth can relish, while keeping their blood sugar levels under control. These sweets are also low-carb which means that your energy levels will stay more stable and you won't end up with more cravings for the sweet stuff.
Apple Rabdi
The apple rabdi is a delectable dessert recipe that will be a delight for your taste buds. Bring milk to boil in a deep non-stick pan and simmer it for 10 to 12 minutes. Make sure to stir in between and scrape the sides of the pan. Add grated apple and mix well for another 2 to 3 minutes, while stirring continuously. Then add cardamom and nutmeg powder and combine well. Once cooled, add jagerry and refrigerate for at least one hour. Serve chilled. How to Prevent Diabetes: 6 Ways to Keep Blood Sugar Normal and Prediabetes at Bay.
Red Pumpkin Halwa
This easy-to-make pumpkin halwa is aromatic and oh-so-comforting. Peel and grate a pumpkin after removing the seeds. In a pressure cooker, fry almonds with some ghee and keep aside to cool. Heat some ghee again, add pumpkin puree and heat for about 10-15 minutes. Add water and close the lid of the pressure cooker and cook for two whistles on low flame. Remove the cover, mash the pumpkin, add stevia powder, saffron and cardamom powder and mix thoroughly. Increase the heat and let all the excess water dry out. Add the almonds and serve hot.
Lauki Kheer
Give a twist to your regular kheer with lauki that is not only lip-smacking but also refreshing. In a deep non-stick pan, add bottle gourd and milk and cook on a medium flame for 10-20 minutes while stirring occasionally. Then add some jagerry and cook till it dissolves. When it is almost done, add cardamom powder and remove from flame. Cool and refrigerate for at least an hour before serving. Home Remedy of the Week: How to Reduce Blood Sugar and Diabetes with Mango Leaves (Aam ke Patte) and Seeds (Gutli).
Chocolate Sandesh
The Bengali favourite comes to you in an exclusive chocolaty form with only 39 calories per sandesh. In a bowl, mix paneer and jaggery powder thoroughly. Add cocoa powder and vanilla essence and combine the mixture to a smooth constituency. Now, divide the mixture into eight equal portions and shape each into a flat circle. Refrigerate it for at least 30 minutes before serving.
Nachni Barfi
This healthy barfi will add more uniqueness to your Diwali dessert menu. Heat ghee in a pan, add chopped nuts and sauté for a minute. Then add nachni flour and cook for 8 to 10 minutes. Then add grated jagerry and stir well. Add khoya, peanut butter and keep stirring for a while. Remove the mixture and refrigerate it. Garnish with chopped almonds and serve. Diwali 2019: Things About the Festival of Lights That People Staying Away from Home Miss the Most. 
Papaya Low-Fat Yoghurt Parfait
This delicious parfait will transport you to a tropical paradise, all while serving up protein, vitamins, and minerals. Arrange some papaya in a bowl, and layer the fruit with low-fat yoghurt, roasted oats, and nuts. Then serve chilled garnished with fresh mint leaves.
Just remember to prepare these sweets in small batches so that you do not have the temptation to overindulge later.