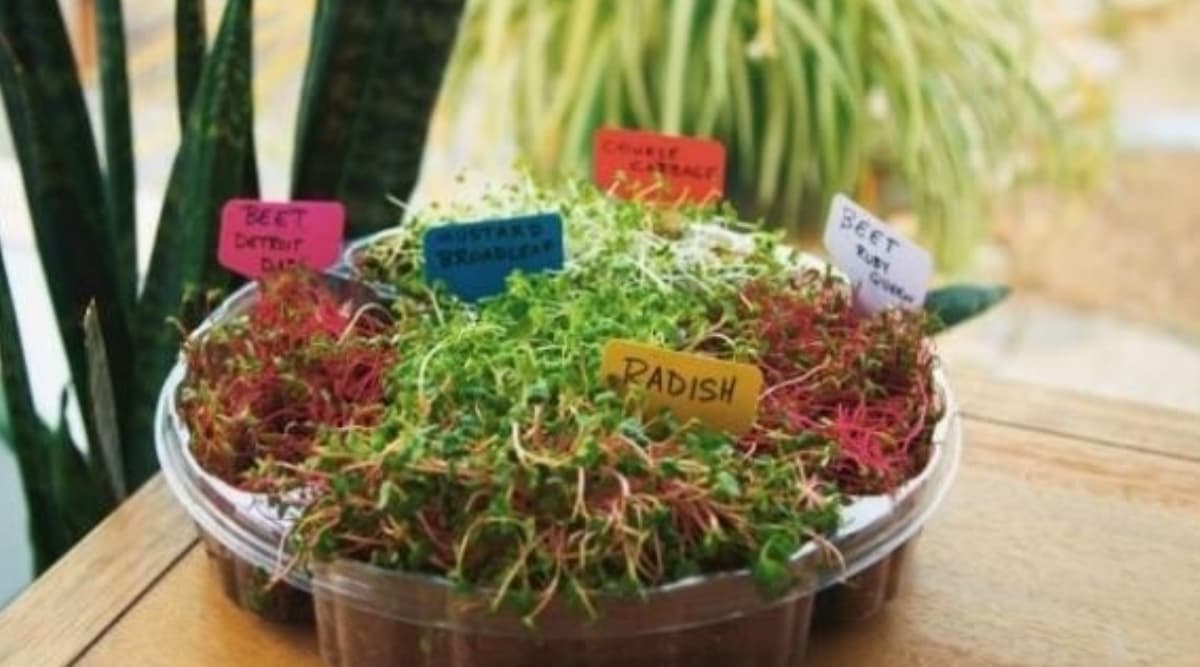 A new year is synonymous to a new wave of trends. And while that typically relates to fashion, weddings and home decor, the food industry also witnesses a lot of change.  But that does not mean that you have to throw your favourite foods of 2019 out of the window. It only means that you need to make room to explore a few new food trends in 2020.  From smoothies to burgers, the food industry is continually changing. Read on for the superfoods you should keep an eye on in 2020!
1. Fermented Foods
Fermented foods or foods containing microorganisms like bacteria and yeast is the number one superfood trend of 2020 and for a food reason. They are the best for your immunity and your digestive system. We have been eating pickle, kombucha and yoghurt since ever, and hence, fermented foods is not that new a concept. So sip kombucha instead of soda, add a spoonful of kimchi to your salads and yoghurt to your smoothies. Best Foods for Clear Skin: 8 Nutrient-Rich Superfoods for Glowing Skin
2. Seeds
Thanks to the keto diet, seeds are now having a moment. The good old pumpkin, chia and sesame seeds deliver a healthy dose of fats, fibre, minerals, protein and vitamins. So stock up on those seeds and add them to your grains and salads for some crunchy goodness. You can also add chia to oatmeal to up the fibre and protein content. Foods That Look Healthy But Aren't: From Salads to Instant Oats, Are Your 'Weight Loss' Foods Lying to You?
3. Microgreens
Another segment to create a buzz in the food space is the microgreens segment. They are the baby versions of healthy greens like your kale and spinach. Rich in vitamins and minerals, microgreens are a great way to make your meals healthier. Add fresh microgreens to your salads, sprinkle them to your toast or add them to your pasta.
4. Beetroot
Beetroot is finally getting the love it deserves. The pink root vegetable is rich in nitrates and inflammation-fighting antioxidants that also boost blood flow. While superstores now sell bottled beetroot juices and ready-to-eat beets, stick to the fresh beet vegetable as much as possible. And while you can always add beets in your salads, throw them to your smoothies and drink it down every morning. Eating Fish in Winter is Healthy: Here's a Look at Different Sea Food Recipes For The Season (Watch Videos)
5. Matcha Tea
All the hype around matcha tea is still going strong. Apart from being low in caffeine,  matcha provides natural l-theanine, an amino acid that helps you focus without those jitters. So the next time you run to Starbucks, order a matcha latte instead of your usual double shot. To make matcha latte at home, blend one and a half cup of milk with a teaspoon of matcha powder and a teaspoon of maple syrup and relish your drink.
6. Dragon Fruit
Dragonfruit can be a great way to add both antioxidants and variety to your diet. While they provide the same amount of fibre, minerals and vitamins as local fruit, they offer different phytonutrients because of the vibrant colour. Decorate your smoothie or oatmeal with slices of dragon fruit for super lovely meals.
7. MCTs
The keto diet has made the medium-chained triglycerides popular. Your body digests the MCTs found in coconut oil, palm kernel oil and some dairy products better than other fats. MCTs don't spike your blood sugar levels the way carbohydrates do. You can also buy bottles of flavourless isolated MCT oil and add a teaspoon or two to your smoothies, oatmeals and dips for a little extra oomph.
Rich in fibre, protein and carbohydrates, pulses are pretty much the stars of any plant-based diet. So, do not shy away from adding the beans to your salad, soup, pasta and meat.