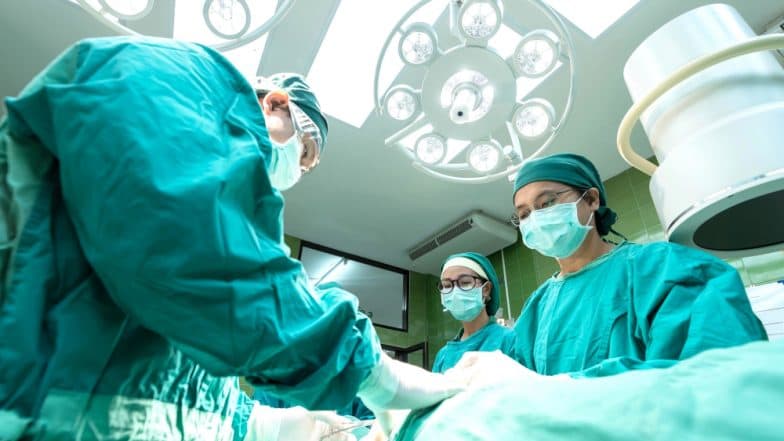 In what seems like a medical nightmare, a doctor from Florida USA mistook a woman's kidney for a cancerous tumour, and removed it during a surgery. The patient Maureen Pacheco was wheeled into the operation theatre for a routine back surgery. The 51-year-old was being operated upon to get the bones in her lower back fused following a car accident.
She checked into the Wellington Regional Medical Center back in April 2016 for the surgery, according to a report in The Palm Beach Post. The surgeon Dr Ramon Vazquez noticed a mass in Pacheco's pelvic area, which he assumed was a "gynaecological malignancy." According to her lawsuit, Dr Varquez immediately declared an emergency surgery and removed the organ. It adds that the patient Pacheco never had a say in the matter. Woman Saves Colleague Suffering From Chronic Kidney Disease (CKD) By Donating Her Kidney.
A pathologist later identified the "tumour" as a fully-functional kidney, which may have been oddly placed. Funny Jokes on Kidneys and Kidney Stones Will Relieve You of Stress!
Pacheco's lawyer Donald J Ward told The Palm Beach Post: "As you can imagine, when someone goes in for a back surgery, she would never expect to wake up and be told that one of her kidneys has been unnecessarily removed."
The case was settled in September this year with a nominal amount due to "uncertainty of litigation" and because Vazquez also didn't admit liability by agreeing to the settlement. Tips to Care for Your Kidney after Transplantation.
Living With One Kidney
Medically, a person can live a normal life even with one kidney. But sometimes, long-term problems are noticed in people who have to live with a single organ.
According to the National Kidney Foundation, there is a risk of losing some kidney functions later in life. But it takes 25 years or more to happen. There's also a risk of developing high blood pressure later in life.