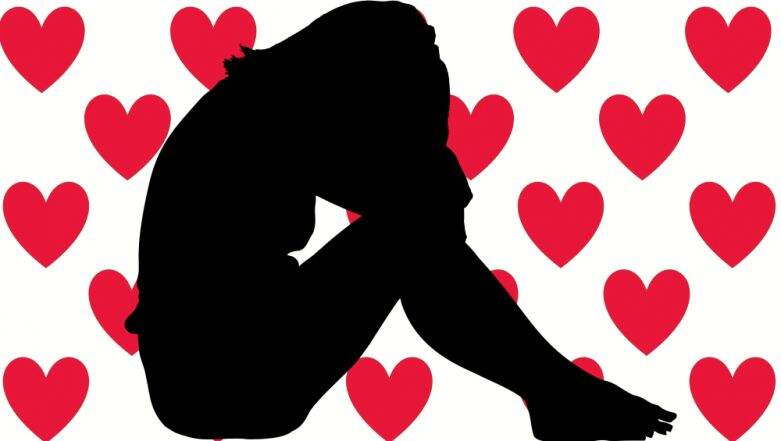 Valentine's Day, the day of love is in full bloom, but you aren't feeling it! Why so blue on the occasion of love? We're guessing it has something to do with loneliness. You, my friend, could be going through Valentine's Day depression and you are not alone. Being single on any other day may not be so unbearable. But somehow, it bothers you more on Valentine's Day. Some of us go into a self-berating trip, being extra hard on ourselves for being single and unloved. Because somehow it feels the fault is entirely ours, right? Wrong. Here are some reasons why Valentine's Day can be rough on us.
The Advertising
Truth be told, nobody remembers St Valentine's sacrifices on V-Day. It's an open season for retailers to prey on gullible, love-sick fools like us and sells us their wares. In the days leading up to Valentine's Day, every shop is decked up in the shades of red, serving as a cold reminder of our singledom. The marketing machinery of every brand is in a frenzied overdrive. Happy Valentine's Day 2019 Wishes and Greetings: WhatsApp Stickers, GIF Images, Facebook & Instagram Quotes, Romantic SMS, and Love Messages to Send Your Partner.
No Company
All your coupley friends have plans, and your single friends have dates on Valentine's Day. So you are left alone at home, ordering a pizza and binge watching shows. Your sadness and loneliness are particularly intensified when you feel that everyone but you is having fun. You feel alone, neglected and unloved.
A Reminder of Romantic Rejections
Everyone has a memory of a bad breakup or an ex they miss that come to haunt on a particular day. Does she think of me? Will I ever find love again? Am I un-loveable? These thoughts can remind us of our romantic failings. And constant questions from friends and family about our romantic status don't help either. Valentine's Day 2019: Dear Single Ladies, Make Your Day Special With a Solo Trip; 6 Destinations Which Are Safe Yet Happening.
Anniversary Reactions
Valentine's Day can trigger anniversary reactions or anniversary effects in people, especially if they have gone through a bad divorce or are have been mourning the passing of a spouse. Memories of past celebrations can come back to haunt them, leaving them feeling broken and depressed during a special occasion.
SAD
SAD or seasonal affective disorder refers to depressive symptoms felt during the cold months. It has less to do with Valentine's Day and more to do with February when winter is still on. Lack of sunlight can have a severe impact on your mood.
What to Do
There are far worse fates than being single on Valentine's Day. Remember that the day holds no significance. Think of it as a day meant for greeting card, soft toy and candy companies to make quick bucks. If you think the loneliness can get the better of you, spend time with family or people who care about you. Seek counselling or professional help if the blues are persistent and last even after Valentine's Day.