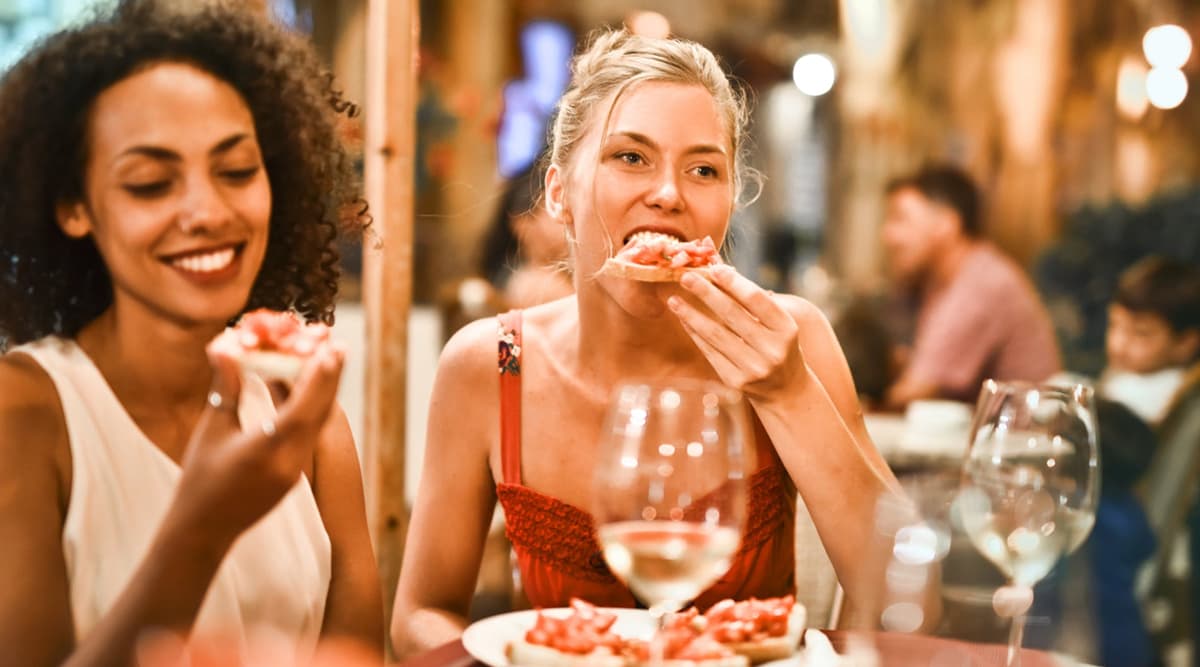 It is unbelievable that yet another year is soon to pass by, and here we are struggling with words to find the best way to ring in 2020. New Year's Eve is undoubtedly a difficult holiday. People just keep too many expectations to happen on the 31st December night. Partying with family, BFFs, spending an incredibly steamy romantic night with your significant other and a magical kiss to your crush as the clock strikes midnight—these many things make a New Year's Eve. But is all of it really necessary? There prevails a section of people who absolutely hates partying on a 31st night, while a few are coping with Social Anxiety Disorder (SAD). Your emotional stress, in general, may feel heightened during holidays like this. But because you are ringing in 2020 in your own way, does not mean you will have to suffer or you are going any offbeat. Nothing can make a New Year happy but you. Whether you are spending New Year's Eve alone or because of Social Anxiety or plainly for hating the crowd on midnight, here are six things to do that will comfort you on a wintery 31st December night to ring into another Happy New Year!
1. Binge On Netflix
Binging on Netflix could always be the supreme priority for nights like 31st December. Dressing down, lying with a bucket of popcorn and a glass of wine on your own, covering yourself with the cosiest blanket—nothing on the planet can ever beat this comfort. If you think Netflix is overhyped, you have various other streaming options on the web. Just tune in to your favourite series and spend the New Year's Eve with the characters that have always brought the smile on your face, after an exhausting day. Best Cities to Celebrate New Year 2020: From Paris to Dubai, Party At These International Locations Welcoming New Year. 
2. Make Calls at Night
Plan to call someone to share the countdown with before you hit the New Year. You do not have to be on the call for a longer time. Just wish Happy New Year and hope for only the best for everyone you know and get back to your solo celebration.
3. Dress Up and Go Nowhere
Dressing up is therapeutic; it is a scientific fact. The amount of happiness that comes in while a person is getting ready to go out is extensively high than being at the actual place. So why not trick the system and just never go out? Adore yourself in the most comfortable and best clothing you love and treat your taste buds with a glass of wine. Your 31st of December would be perfect. You can also call your friends and excite them to hit the party outside. Attend a giant pre-drink and then ghost everybody and go to bed. It will not be too mean!
4. Do Something Mundane
New Year's Eve is just another night. There is no necessity to give it any extra attention. Engage yourself with a lot of activities. Clean your house, arrange fresh plants in the corners, take a good steaming bath, cook your favourite meal for dinner and catch up with your sleep. Do not let traditions dictate your choices!
5. Run to Your Miranda
We all have "the Carrie to my Miranda." Most of us and our single friends might have no choice but spend New Year's Eve alone. Don't let that happen! Be a Carrie and run to your Miranda before the clock strikes midnight and enjoy some chit chats with affordable Chinese food.
6. Make New Year Resolution
Some of us do not believe in a New Year resolution at all. This can be a result of "broken promises," something that did not go as you expected. You had better plans, yet you feel that this is not how it should have been. The 365 days of the success you wanted despairs you, when not fulfilled happily. Hence, we end up not believing in resolutions. But it is important. If you have failed to attain the perfection you wanted, you also have learnt many things. Count on things you learned this year and make promises accordingly. New Year resolution is nothing but helps you to stay motivated throughout and one finally achieving what you always wanted.
These are a few very minimal yet significant things that can make your New Year's Eve a comforting one. You will cherish these moments. Just do not let some fancy traditions to bother you. After all, everyone deserves to wake up on the New Year day with a bright mood and not a hangover.