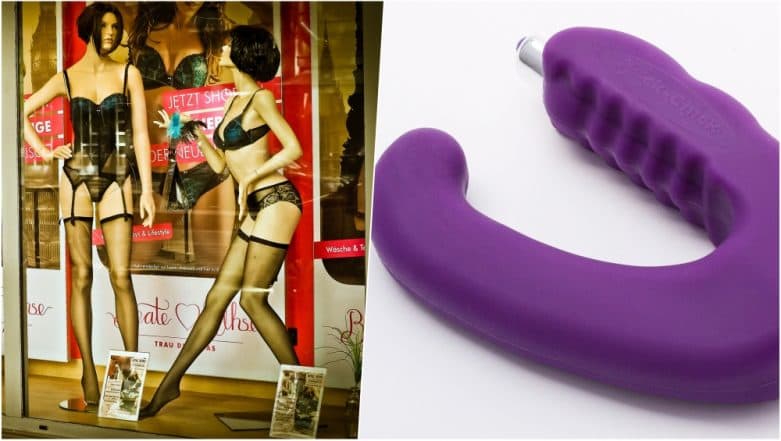 With the new year, people eagerly wait for new trends in fashion, food and even sex. From new kinky sex moves to different ways to spice things up in the bedroom, couples love exploring latest in the sex trends. When we talk about sex trends, it is not just the positions but also the kind of sexual relationships will be a hit among people and how further can you enhance your sexual experience using means like sexual dolls and more. Experts predict that several old trends will be making a comeback this year. Let's find out what are these hot sex trends for 2019. Sex Trends of 2018: From Dirty Talking Sex Toys to 'Penis Appointments,' The Hottest Naughty Trends That Rocked Our World This Year.
International lifestyle company specialising in creating intimate and luxurious sex toys LELO have revealed their top trends for 2019. And the predictions include from having open relationships to involvement of technology in enhancing the pleasure. These trends are surely going to turn the heat and will prepare you for a roller coaster ride in the bedroom. Sex Toy for Your Nipples? 6 Types of Nipple-Toys That Will Give You the 'Nipplegasm' You Are Craving For.
Top Sex Trend Predictions for 2019   
1. Polyamorous Relationships: Polyamory or having open sexual relationships is not a new concept but is now being widely accepted. Many celebrities and influencers have sharined how successful polyamorous relationships are and people are now relating to the idea of having non-monogamous relationships. As reported in The Sun, Lelo said, "BDSM and kink were thrust into the public consciousness in the wake of 50 Shades. Now, the mainstream is being aware that more complex and potentially more satisfying relationship styles are out there." Experts further weighed in that 2019 will likely see these communities and dynamics explored in more understanding detail by the mainstream.
2. Sex Dolls: With the growing technology, sex dolls have increasingly become popular among the masses. Not only do they provide the same sexual pleasure as a human being but also, they no do not cheat. So, no heartbreaks. Nowadays, sex dolls come with full silicone construction with lifelike features and internal skeletons that offer a natural range of motion, explained Lelo. And there are male and female sex dolls already available.
3. Artificial Intelligence:  Just like how Alexa listens to you, a vibrator an also do the same thing and will adjust themselves to fit your desires. Lelo said, "Sexual devices of all manner will soon be able to learn the patterns and idiosyncrasies of your pleasure and tailor themselves to you personally. For example, using biometric data, an AI sex doll will learn what you love and respond accordingly.
4. Self-Dating: In 2019, women will explore their singlehood and most likely will not need a man to satisfy their sexual needs. Blame the AI and sex dolls. Gifting sex toys will be popular among women and self-exploration will be on the rise. Lelo believes that instead of focusing on male relationships, women will be spending more time with their friends and specifically buying sex toys for other women.
5. Angry Dirty Talk: The #metoo movement is going to affect everyday relationships in the bedroom. Lelo predicts that women will fight traditional and gender norms, leading to more heated sexual discussions. Experts explained, "From the ashes of 2018, we can expect to see conversations about sex, sexual equality and human rights become increasingly fraught and heated in 2019." They further explained it as a positive sign. "it means those with more progressive attitudes are winning. This fight won't be settled in 2019, but the debate around it will be more polarising and acerbic than ever in history."
6. Male Sex Toys: The sex toy market will launch a bunch of new male sex toys including prostate massagers and masturbation sleeves. Lelo said, "The entire industry begins to treat male sex toys with the same reverence that we've been treating female-focussed sex toys for years."
Nothing is ever certain, and these sex trends keep fluctuating with time. Do these predictions come true or not, we'll know that soon. When it comes to sex, sexual preferences or sexual relationships, consent is the key. If everything happens consensually then you are set.