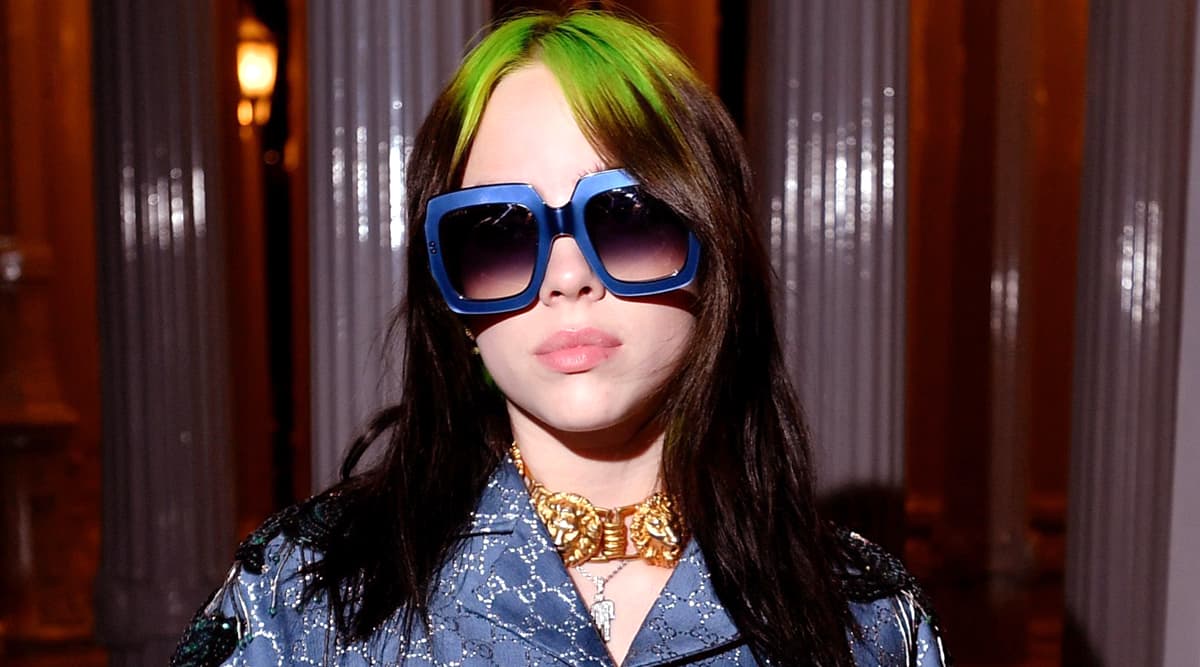 Billie Eilish is the music star of the moment. The Los Angeles native might be the busiest 17-year-old around the world. And fans have been supportive enough to her. Besides, there is not anything that the musician can do that won't spark the attention of her fans. This fact was evident once again, recently, when a simple accident during a conversation with a live audience in Mexico lead yet another viral Billie moment. Well, she hit her mouth with her mic! And that 'f***ing hurt.' The American singer's relatable and cute reaction is winning the internet. Her fans are in love with her even more now as her adorable and spontaneous reaction surfaced on social media. Billie Eilish Song Mashup by Arizona University Students Will Blow Your Mind!
The recent incident happened during Billie's When We All Fall Asleep Tour in November, 2019. The video shows Billie hitting her mouth with her microphone and laughing the accident off. "That f***ing hurt," she says. Fans were all over the relatable reaction sending hearts to their favourite singer with adoring commentary and GIFs. 'My Boobs Were Trending on Twitter!' Billie Eilish Opens up About Being Sexualised After Her Tank Top Picture Went Viral. 
Watch the Viral Video:
Baby hitting her lil mouth with her mic 🥺❤ pic.twitter.com/YfosoyEAAZ

— EVERYTHING I WANTED (@crying4billie) November 18, 2019
Fans Are Hurt Too!
tfw billie hit the mic and laugh im- pic.twitter.com/N4nTOUjLxM

— Aiman #DontSpoilTheRoyal (@AimanAttorney) November 18, 2019
LOL:
omg poor baby Billie lmao 😂🙈🙈🙈❤️❤️😭

— _where_are_the_avocados_ (@wherear39290839) November 20, 2019
Only She Can!
HOW DID BILLIE EVEN MANAGE TO HIT HER TEETH WITH THE MIC LIKE THAT😭😭

— sara (@dontrytokissme) November 18, 2019
Billie Eilish is fast being described as the saviour to music. Her album When We All Fall Asleep, Where Do We Go? has flipped the script. Her songs are both commercial and critical successes. Besides, she is the only artist born in the 21st century to top Billboard 2020. While her tunes are catchy and heart touching, it is the whole package of Billie that has fans drool over her. The 17-year-old singer even secured six nominations for Grammy 2020. Safe to say, we are all in love with the teenager.