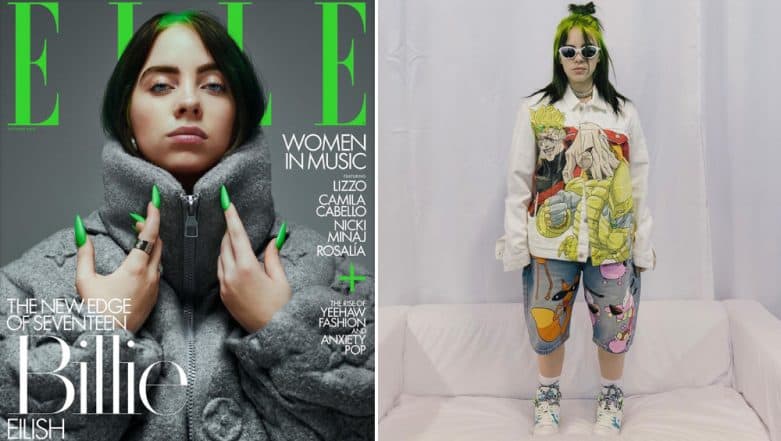 Billie Eilish has made a space of her own in the music industry with off-beat songs such as "Bury a Friend," "You Should See Me in a Crown," and "Bad Guy," etc. And how can one forget to mention her unique and quirky oversized street style? There is so much to the 17-year-old that is worth mentioning but what exactly did trend on Twitter this June? HER BREASTS! Internet pervs commented on her boobs making their irrelevant and unwanted presence felt. However, in a recent interview will Elle, Billie finally spoke about how she felt in detail. She even went ahead to say that she might change her unique style as she turns 18. She was quoted saying, "My boobs were trending on Twitter! At number one! What is that?! Every outlet wrote about my boobs!"
She continued: "I'm gonna be a woman. I wanna show my body. What if I wanna make a video where I wanna look desirable? Not a porno! But I know it would be a huge thing. I know people will say, 'I've lost all respect for her.' I can't win!" Billie Eilish Slams Nylon Germany Magazine for Using Her Photoshopped Image as Cover. 
To give you a little bit of a backstory, Billie was pictured sporting a tight tank top in June before her show in Nashville. And internet perverts wasted no time in commenting on her body with tweets that were sexual nature. The pictures garnered so many inappropriate comments from men that in no time Billie Eilish's "boobs" were on the top trend.
Take a Look At Billie Eilish on Elle's Cover:
Recently, Singer Billie Eilish was in the headlines after she was highly disappointed with a magazine that used an odd cover photo showcasing her as a bald, topless, cyborg-like person. The 17-year-old singer was featured on the cover of the Nylon Germany magazine which highlighted "digital prodigies.