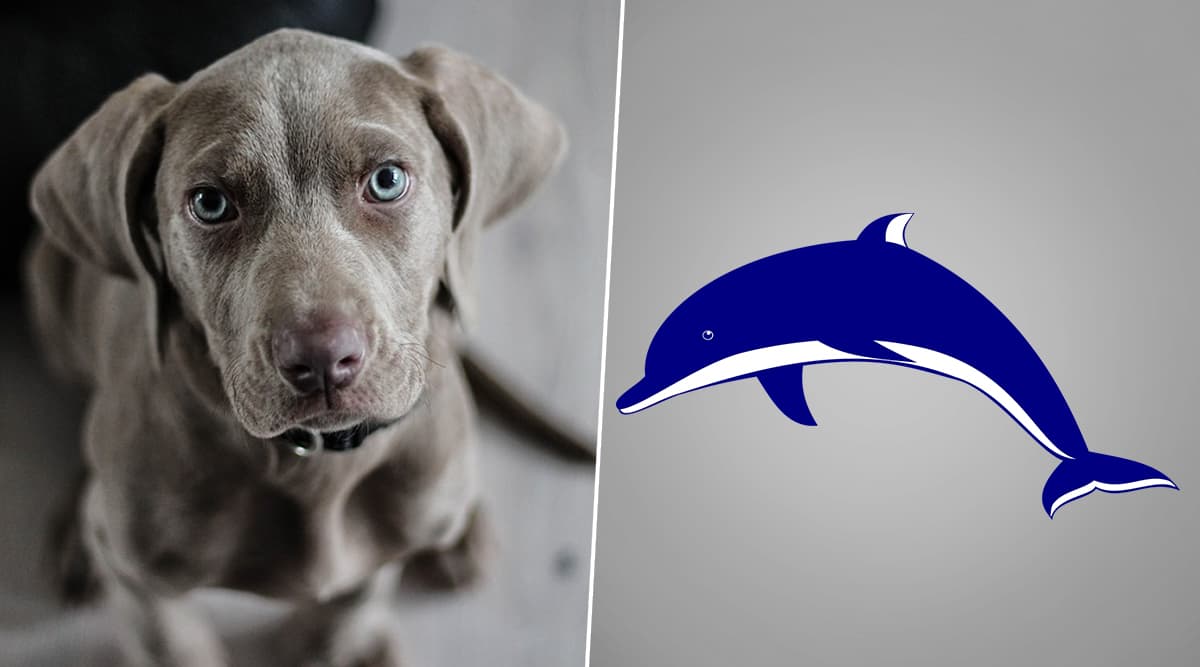 A blind dog is being hailed on social media for trying to save a dolphin which washed up on Rockaway Beach in Queens on Saturday. On seeing the sea creature, blind pit bull-Shar-Pei ran towards it. Its owner Frankie Gonzalez said that the 11-year-old Ollie rushed towards the carcass while they were strolling on the beach in the morning. The incident happened around 9 am on Saturday.  Frankie said that Ollie is a very sensitive animal and was very concerned about the creature lying motionless on the sand. Dog Holds His Owner's Hand While Crossing The Street in Nepal, Watch Cute Video Going Viral.
Frankie told New York Post, "He is a very special dog, and he is very sensitive, I think there's something innate in his character. Talking about the dolphin, he said, "It had marks on its back like it was hit by a boat or something. Frankie said that Ollie tried to get very close to the dolphins and roamed around it, trying to user help. Finally, the authorities arrived at the scene making Ollie stay away. Officials have not identified the species of dolphins yet. New York Dog Dies Saving Couple From Massive Fire, Owners in Deep Pain.
Blind Dog Tries to Help Beached Dolphin on Rockaway Beach:
Ollie was adopted three years ago when he was suffering from various health illness. He also had a severe food allergy caused by the previous foster. He suffered from glaucoma and eventually had to remove his eyes. Beaching of sea creatures has become quite a normal occurrence in recent times. From increased underwater activities, sea warming, oil spills, to ship movements cause the death of sea animals. The tide generally swipes their carcass to the shore.