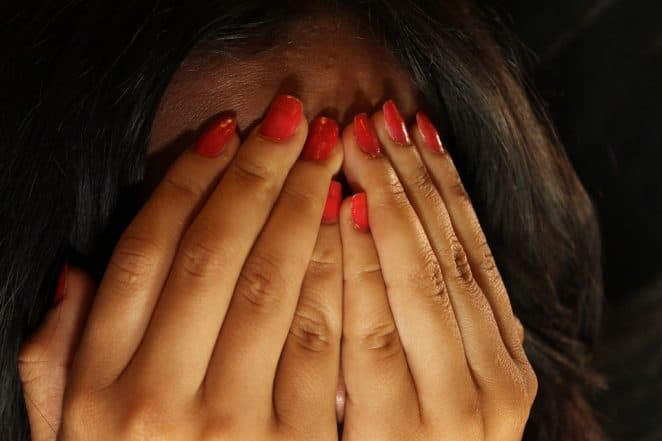 Looking for proposal hints from your lover would be an exciting thing. But it ended up to an absolutely shocking experience for a girl who found herself advertised to be raped! A 20-year-old woman discovered her boyfriend of 4 years had put up advertisements on Craigslist inviting strangers to have sex with her, or rather rape her. She was going through his phone and emails to see if there was any hint of a ring from him. A friend of the concerned woman wrote about the horrific experience on a Twitter thread. The tweets about the shocking incident quickly went viral. Indiana Mother Admits of Not Protecting Daughter From Boyfriend Who Raped Her Leading to Pregnancy, 10-Year-Old Delivers Baby Boy.
The woman in concern, a 20-year-old was dating her boyfriend for four years and she was looking for hints of some proposal on his phone. But she was in a rude shock when in his email she saw responses to an advert offering to have sex with her! The reason the woman decided to put this account on Twitter was because that guy went around telling others that the two broke up because his girlfriend was 'insecure' and had 'trust issues.' She also mentioned that the friend's boyfriend had also taken pictures and videos of the two having sex and would send them to these strangers. In her tweet, she added the screenshots of the messages which read 'You can rape my girlfriend'.
Check The Woman's Tweet About Her Friend's Ex-boyfriend: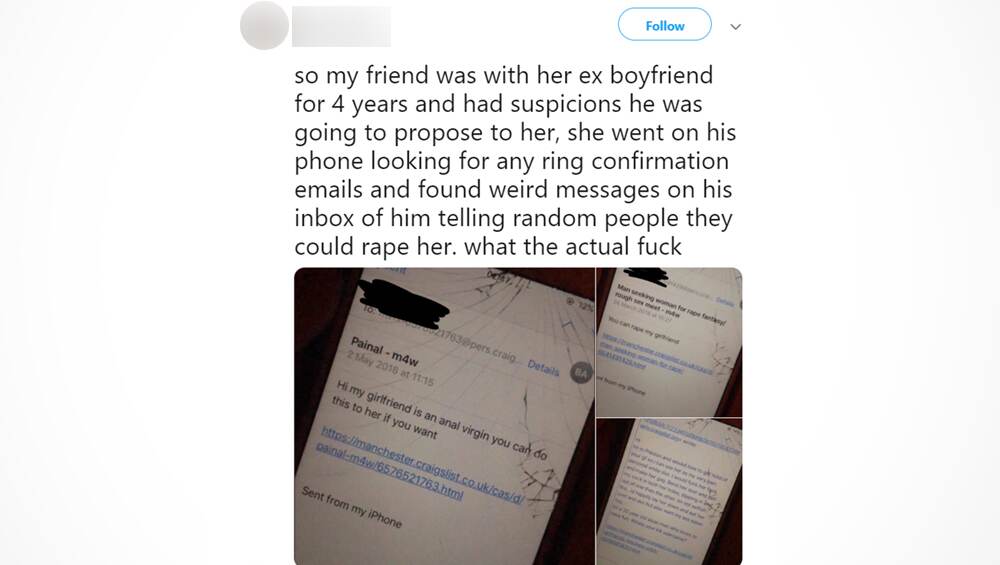 The shocking thread had close to 15,000 retweets and people advised her to report the matter to the police. Others said that those who may already have her pictures and videos might come back to stalk and blackmail her with it. Meanwhile, the woman herself also replied to the thread on Twitter about her dating this vile man. She told that the police are completely aware of the situation and also posted a screenshot of his apology. Bengal Girl Gangraped, Tortured & Dumped by Boyfriend & His Friends Gets Critical.
Whatever she had to go through is really shocking and traumatic and people on Twitter sympathised with her. Although the girl has moved on, the incident is sure shocking to not just her but even others.