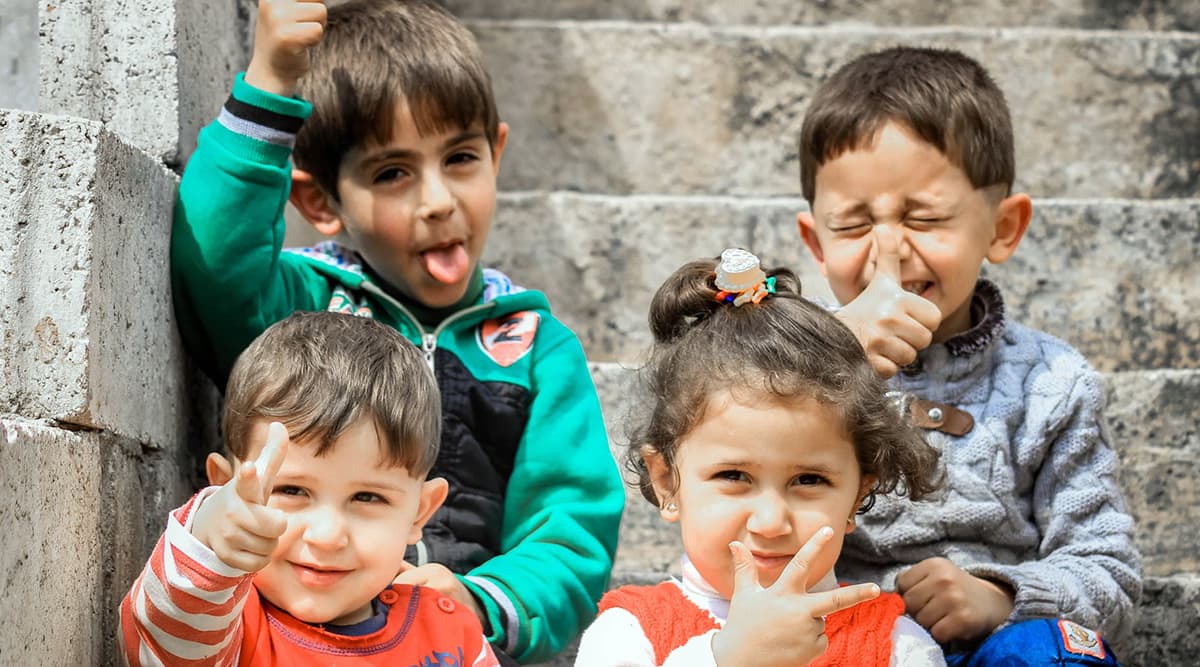 November 14 has been a particularly favourite day for all the students and children in India as it marks Children's Day. The birthday of Pandit Jawaharlal Nehru or Chacha Nehru has been proudly celebrated as Bal Diwas year after year. Remember as kids when you felt privileged for a day (other than birthday)? Some of us may have been lucky to receive chocolates, flowers or small gifts too. But as we entered adulthood, we have been forced to keep that childish side hidden within us. Not all of us can afford to be our childish selves at a workplace or even at home, where we begin to share responsibilities. But it is important to let that side come up a little, at least once in a while. What better way than Children's Day to embrace with your inner child? On this Children's Day 2019, we give you ways in which you can reflect on this side and enjoy this day a bit too well. Children's Day 2019: Funny Memes and Jokes That Are Proof That Adulting Isn't for Us!
How many of you remember the last time you enjoyed as a child? It was one day when we all proudly left our houses to report to work and became part of a never-ending routine. As we all slowly turned into adults and picked on the aspects of growing up, our inner silliness toned down. And one of the most unfortunate things that the children of this generation are entangled in is the advent of the smartphone. Today, most kids prefer their play and entertainment through smartphone applications. And you must have also felt how your childhood was much better without having a phone. So why not peek into the good olden days for a day and mark Children's Day, as you would? Children's Day 2019: 5 Inspiring Kids Who Are Working Hard to Make the World a Better Place.
Watch Cartoon Reruns
Give some break to Netflix and Chill! Do you remember the time slots of your favourite cartoons? Now even though the cartoons have changed, you can always watch the reruns of all your favourite cartoons on the internet. Tom and Jerry, Jetsons, Flintstones, Mickey and Donald, remember short and funny cartoons? Spend some time watching your favourite episodes.
Make Paper Boats and Jump in Puddles
Ok, it is not raining right now, but do you remember how to make a paper boat? Try out! This is probably the first craft we learnt as children and eventually forgot. When it starts raining or you see some water accumulated around, get to make some paper boats and have races with the little ones in your area.
Spend Some Time in a Garden
Go to the garden or play ground where you often went as a child and spend some time with yourself. Reminsce the good times you've had and we are sure you'd want to take the slide or sit on the swing. May be you can try the swing once again (as long as you fit). There's no age to taking a swing!
Go Cycling
It is still not common to see people enjoying bicycle rides and now people have to organise trips, where you gather and cycle in a group! But there are other facilities too, where you can rent a cycle and enjoy a ride, at a really low price too. Check out the options in your area and go cycling!
Get a colouring book
There is no stress-buster like painting and colouring. That is why we also have a lot of adult colouring books available these days, along with the colouring apps on smartphones. But get yourself a kid's colouring book and spend the day colouring. Let choosing the next colour be the toughest choice to make on this day.
Find Your Piggy Bank and Put Some Coins in
Today we check our account balance, but if you really want to feel rich then find your old piggy bank. All of us grew up with the "savings" habit and waited eagerly to open the piggy bank and buy something for ourselves. How about starting that habit again? It will definitely make you feel better even if you save a coin.
We are really growing to be a generation mostly relying on social media for entertainment. While we sleep, we think of going to work the next day. Every month-end is a struggle to deal with account balances. We are too tied up in thoughts of the future, and we lose out on the past. We wait for a weekend, a concept we did not even have back in childhood. This Children's Day, take a break and let your inner child out. In a constant struggle to grow up and deal with it, you owe this to yourself.