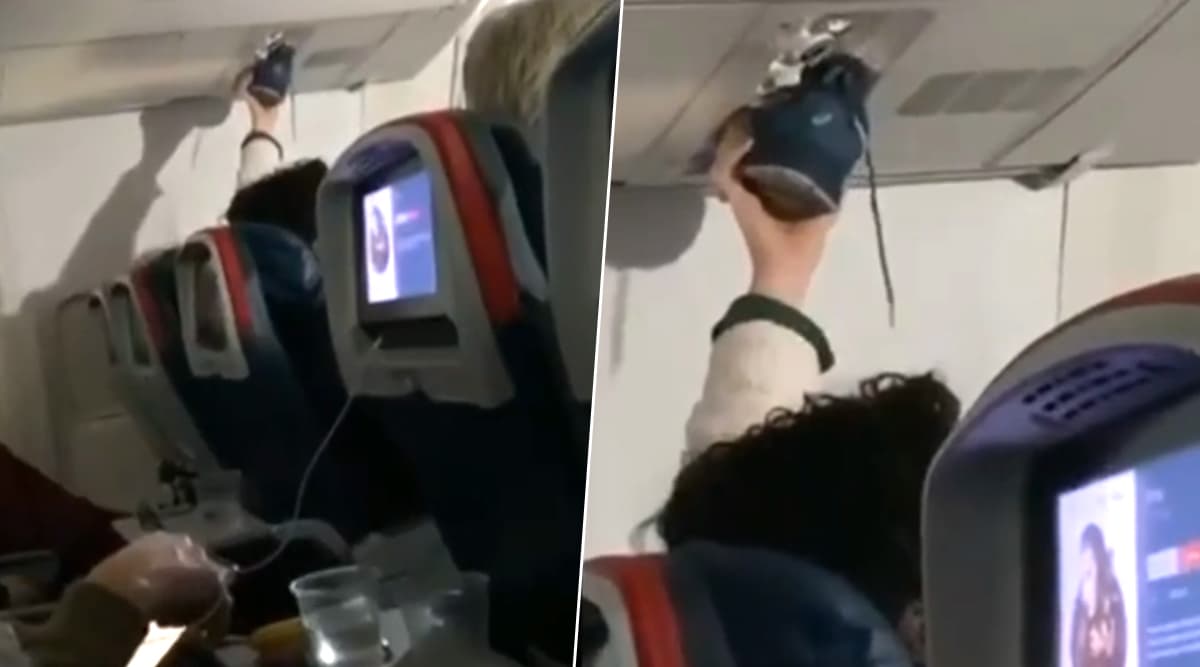 We have heard of people doing really gross things on the plane but this one is a little too much. We are disgusted watching it and are sure you will be too. Video of a person holding a shoe in the right palm under their air vent of the plane has gone viral on social media platforms. The clip which was shared by Passenger Shaming on Instagram shows the person holding the show as if trying to dry it. Python on a Plane! Snake Falls From Jet Onto Runway At New Zealand Airport.
The video was shared on Instagram with the caption, "So yeah, this BS, zero self-awareness nonsense is happening...again..." The video was quickly shared widely on social media platforms and receiving varying reactions from internet users. The clip has received over 8,400 likes and more than 2.5 lakh views on Instagram. One of the comments read, "That's a new one. Now I'll have to clean that part as well." Another comment says, "Looking for a perfect way to spread your scent throughout the cabin? Look no further."
Watch The Video Below:
In the past, such disgusting acts by passengers have gone viral multiple times. And the Instagram page Passenger Shaming is known for sharing videos and pictures of such acts. From using other passenger's seat as a footrest to removing sweaty socks on the plane, people have been caught doing gross things during flight. Once a man was seen using his foot to operate the in-flight entertainment system. In another disgusting, a woman was caught drying her underwear using the vent.