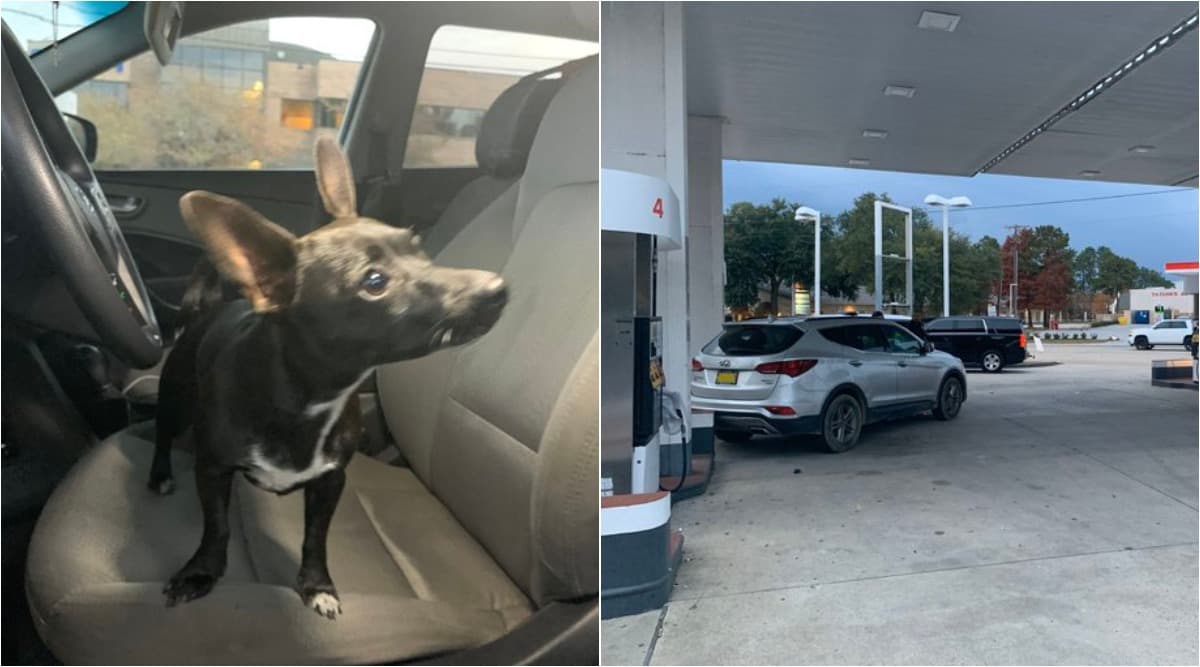 A chihuahua almost caused a car crash in Louisiana by putting its owner's car in reverse. The pet was inside a parked SUV at the gas station when it gave its owner a mighty shocked. The man had stepped out of the car when the incident happened. The five-pound dog rolled the car back through the four-lane highway. The Slidell Police Department took to social media sharing pictures of the dog which committed the crime telling people to be cautious while leaving their pets in unattended cars. Florida Dog Trapped in Car Drives the Vehicle in Circles for an Hour After Accidentally Putting It in Reverse, Watch Viral Video.
Sharing a video of the incident on Facebook, the Slidell Police wrote, "It was discovered the vehicle had a mechanical issue, which allowed the transmission to change gears without sometimes having to press the brake. It is a miracle that no one was seriously injured and that no other vehicles were struck during this incident."
Chihuahua Puts Car in Reverse Making it Roll Backwards:
Check Out The Photos Below:
‼️We Can't Make This Stuff Up‼️

A couple was pumping gas at a gas station on Gause Blvd. A 5 pound chihuahua somehow put the vehicle in reverse. The SUV, rolled backwards, crossed over a 4 lane road and came to rest at the gas station across the street. Only minor injuries. pic.twitter.com/msfrC5mApB

— Slidell Police (@SlidellPD) November 23, 2019
Police said that while trying to chase down the vehicle, the owner sustained a minor injury. The footage of the incident is being shared on different social media platforms as a caution to pet owners. People also took to Twitter sharing similar experiences they encountered. Leaving pets alone in the car is quite a risky task, while they may not know to drive, the furry ones may end up pressing buttons and moving switches here and there. Although this incident, fortunately, did not cause much trouble, it could have been dangerous. There have been similar incidents of animals taking over the wheels in the past too.