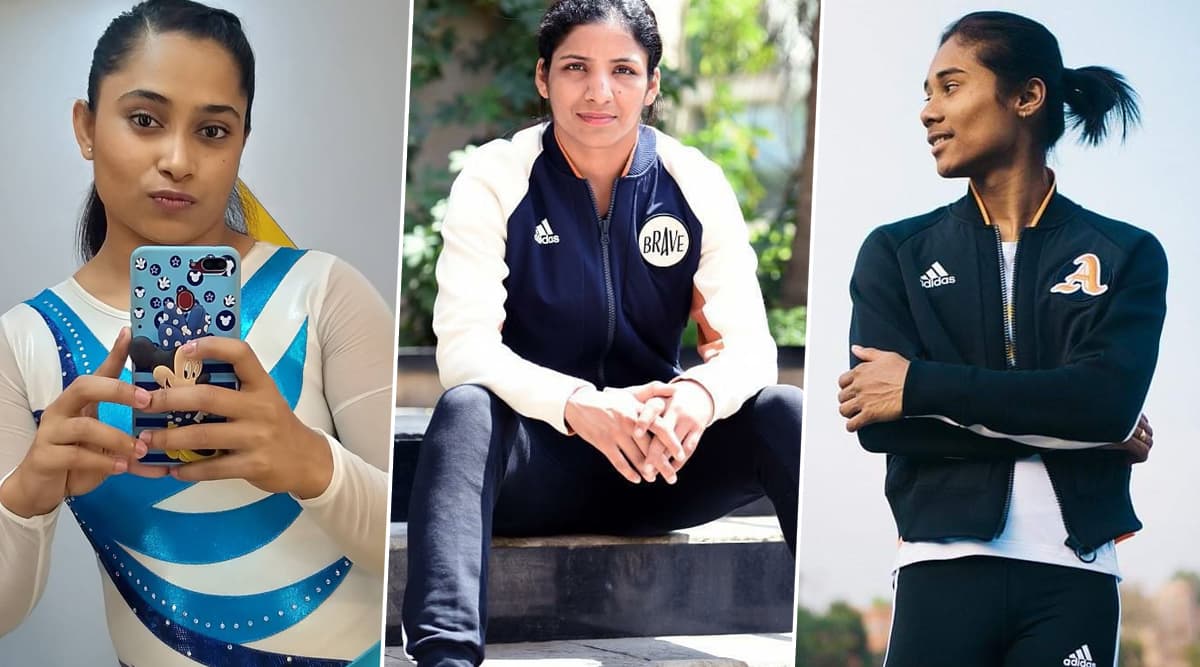 Hima Das, Dipa Karmakar and Simranjit Kaur make an appearance in the new Haier ad. The ad featuring the sportswomen, shows the three ladies working hard without making any sound. The three keep working towards their goal, and in the end, they have reached their destination without realising. The product advertised in the clip is a washing machine by Haier that makes no sound but does the job. Just like the machine, Hima Das, Dipa Karmakar and Simranjit Kaur keep on working hard till they reach their goal. Hima Das Wins Hearts Again, This Time for Cooking Assamese Dal in Europe After Winning 5 Gold Medals in a Month; Watch Video.
Dipa Karmakar, Hima Das and Simranjit Kaur made India proud after they all won medals for the country on international levels. The video shows their struggle as women athletes and how it's best to keep going. Even though the focus is the washing machine, people are loving the concept of having female athletes in the video. It somewhere shows how they have to just keep going regardless of what's happening around them and what people say to them. After Mary Kom, Pugilist Simranjit Kaur Wins Gold Medal in President's Cup Boxing Tournament 2019.
Simranjit Kaur in Haier Ad
Dipa Karmakar in Haier Ad
Hima Das in Haier Ad
Dipa Karmakar became the first Indian female gymnast in the history of the Games to win a bronze medal at the 2014 Commonwealth Games in Glasgow. Hima Das who also known as the Dhing Express for her speed, is an Indian sprint runner from the state of Assam. She currently holds the Indian national record in 400 metres with a timing of 50.79 seconds that she achieved at the 2018 Asian Games in Jakarta, Indonesia. Simranjit Kaur has won a bronze medal for India at the 2018 AIBA Women's World Boxing Championships and has been representing India internationally since 2011. Making your name in athletics is tough, but it's harder as a woman. The way the ads are made are winning hearts!