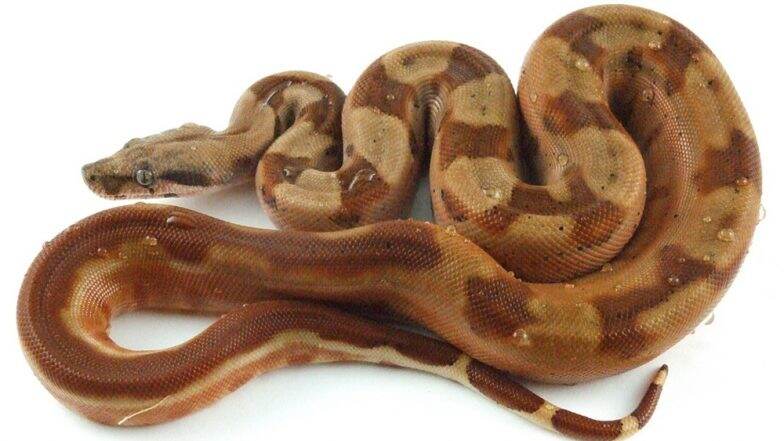 Airport security officials have to be vigilant at all times and immediately report suspicious activity. People have tried to smuggle all sorts of things from countries but cannot escape the sight of the tight security. Recently, the authorities at an airport in Germany were taken aback when they noticed a man carrying a little more in his pants. The man managed to make space in his pants to hide a 16-inch long snake! German customs officials caught a passenger smuggling a boa constrictor snake from Germany's Berlin-Schonefeld Airport. The officials have called it the 'most curious find of 2018' in their press release. Gold and Cocaine in Private Parts of Women; Shocking Cases From Mumbai and Kolkata Airports.
The passenger was taking a flight to Israel and trying to smuggle a live snake. The 16-inch long boa constrictor was attached on the waistband of his pants in a small cloth bag. The authorities report, at the security check the "employees noticed that he carried something in his pants that did not belong there." They called the police and custom officials to the scene and questioned the man about the reptile. The man had no documents about it and the reptile was thus taken to the reptile rescue station in Brandenburg. The passenger was imposed with a fine. Python on a Plane! Man in Miami Tried to Sneak the Snake in Computer Hard Drive.
The incident took place at the end of December. The custom officials have rightly termed it as "most curious find of 2018" in their press release. It is shocking how he managed to take the risk of carrying a live snake from the airport, with an intention that no one will notice. This is not the first case of people smuggling dangerous snakes from the airport. A passenger in Miami had tried to smuggle a python by keeping it in an external hard drive. Another man was caught with 20 snakes in his carry bag in Moscow last year.