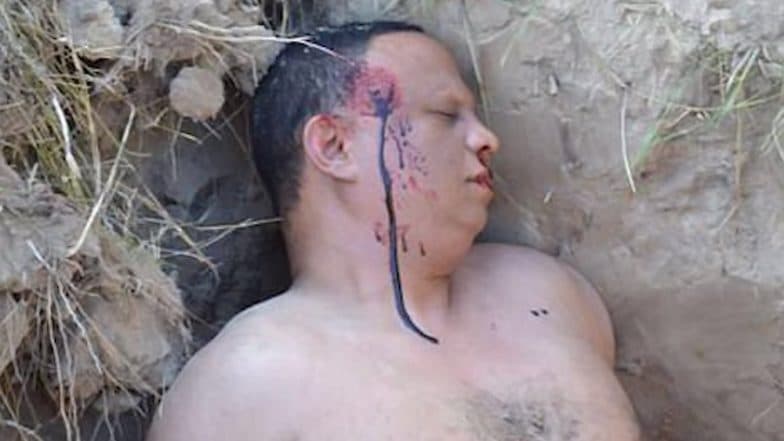 Just when you thought that drama belonged to Bollywood completely, here's a real story that is no less. A husband had to plot his own fake death to catch his murderous wife. The wife reportedly had offered a hitman, who was the man's client earlier, $2000 to get her husband killed. However, the 54-year-old man staged a scary picture of himself dead and got it sent across to her. He wanted her to think that he was dead so that he could collect evidence that would prove her guilty of plotting his murder. The man, Ramon Sosa planned along with the Houston, Texas police to catch his wife Lulu whom he was married to for five years. Sosa mentioned to Daily Mail that he was going through some financial difficulties and somehow, his wife wanted a divorce "out of the blue", around that time itself. Two School Girls Plan to Murder Students and Drink Their Blood in the US, Arrested. 
Reports further suggest that she then asked a man named "Gustavo", who Sosa had trained, to kill him. She had asked him to "put a bullet through his head". However, the man then told Sosa about his wife's plan and recorded his wife, Lulu's orders from one of the meetings as evidence.  The two then took the recording to the police to work with the FBI and had her arrested. He also staged a photograph that was a part of their plan to catch her. He posed with a fake bullet hole in his head. When an undercover FBI agent showed the picture to his wife, she reportedly laughed at it. However, she was soon caught by the police.
Watch Video:
Sosa has soon planned to release a book he has written about his experiences of suffering from domestic abuse as a man. Sosa also shared his thoughts after knowing that his wife wanted him dead. He said to DM that he had to "sleep with the enemy with one eye open" and that "lying in the dirt, pretending to be dead, was terrifying." He further said, "When I first met Lulu, I certainly didn't expect our relationship to end like that," Sosa said to the esteemed portal."