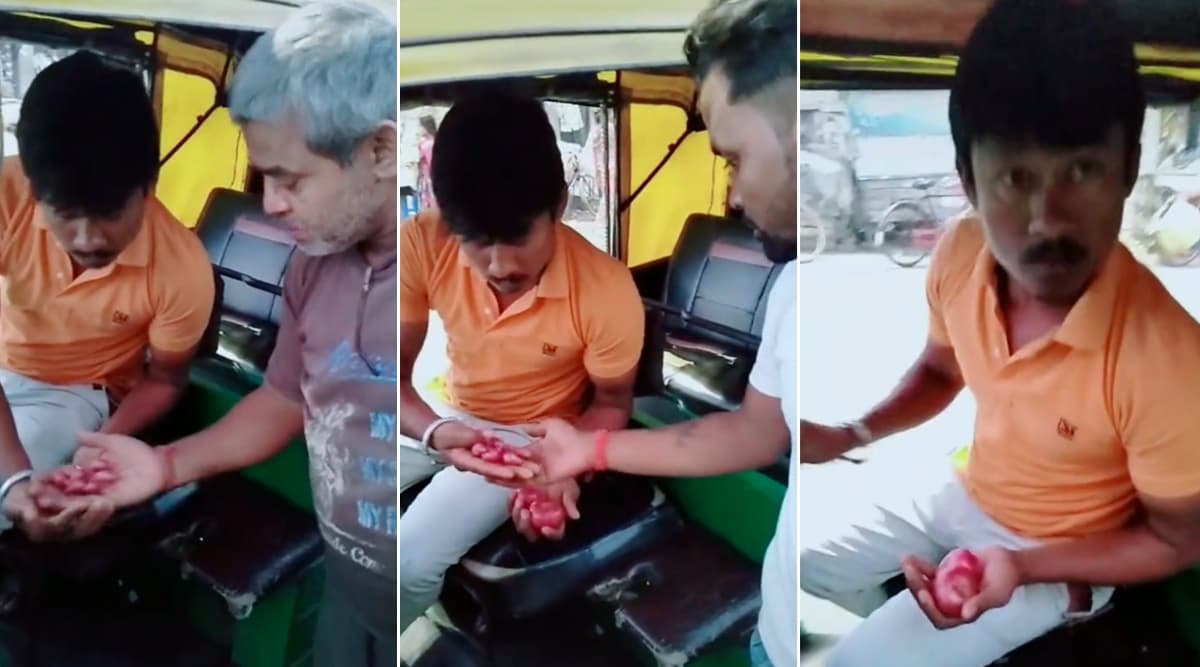 The prices of the onions in the country are soaring day by day and there seems to be no respite any time soon. While the government is trying to take some measures to control the prices, the markets show the rates only increasing. The rise in onion prices has reached social media jokes, memes and now TikTok videos. One of the TikTok videos is going crazy viral on the internet which shows a rickshaw driver and his customers making a transaction in onions! The customer pays with an onion, and the driver returns smaller onion bulbs as change. The video may be a sarcastic take, but it shows the extent to which the onion prices are skyrocketing. The onions are the new currency to deal in! Sack of Onions Kept Outside Closed Mumbai Restaurant Makes Twitterati Ask 'Is Mumbai That Safe?'
As per the recent reports, in the Nashik market, the onions cost Rs 11,000 per quintal. In Odisha's open markets, they are priced at Rs 120 per kg in the last two days. It was earlier expected that the prices would come down in the first week of December. Onion, an essential vegetable in almost every kitchen is affecting people's budget with the soaring price. The very same has been depicted through many funny memes and jokes online. But the funniest among them is this viral TikTok video with over a million views.
Check the Viral TikTok Video Here:
Isn't it funny? This video has got over almost 1.8 mn views. Well, there are other such videos on the same lines that are being made on TikTok right now. While they may serve the purpose of entertainment for many, it is really mocking the situation of the rising onion prices soaring in the country. The unseasonal rains have damaged the crop and created an acute shortage of the vegetable in the country.