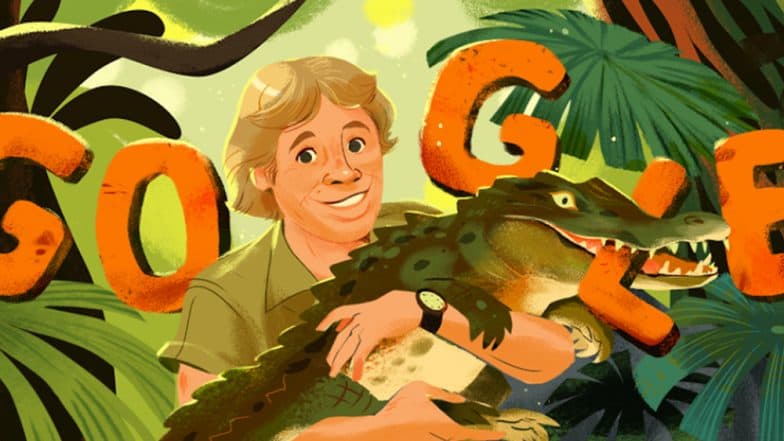 Google has dedicated a doodle in the honour of the late Australian 'Crocodile Hunter' Steve Irwin. On his 57th birthday, the tech giant has dedicated Google Doodle, which is a series of illustrations tracing the conservationist's passion, work and life. The conservationist who is known for his love for animals, especially crocodiles, was brought up among various reptiles in the Queensland Reptile and Fauna Park started by his parents. Irwin was born on February 22, 1962, in Essendon, Australia.
He grew up with love and compassion towards wildlife and worked amidst them. His love brought his worldwide fame and came to be known as an ardent conservationist. He met his wife Terri Raines in her hometown of Eugene in Oregon and got married in 1992. Raines once said that after the wedding, instead of a honeymoon, the duo travelled to Australia to save a crocodile being hunted by a poacher. They shot a nature documentary series 'The Crocodile Hunter' together that ran from 1996 to 2004. The Australian zookeeper thus emerged as a television personality making him and his love for crocodiles famous. Earth Day 2018 Theme is 'End Plastic Pollution', Google Doodle Comes up with Special Message From Conservationist Dr Jane Goodall.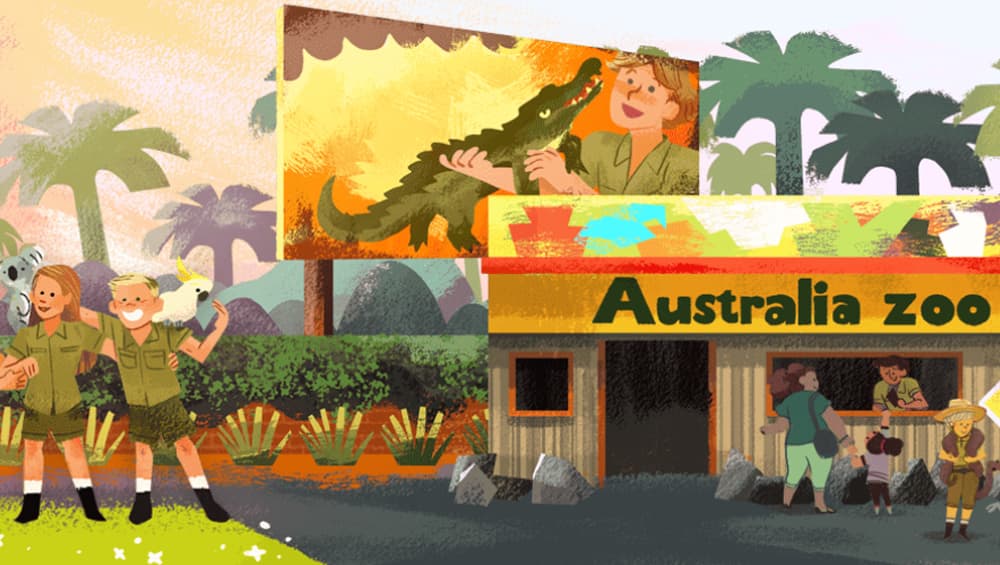 Irwin died in September 2006 when a stingray barb pierced through his chest while filming a documentary project titled 'Ocean's Deadliest'. Even after Irwin's death, his family continue his conservationist work and currently takes care of 1,200 animals at a centre called Australia Zoo. His birthday is observed as National Wildlife Day in Australia. The Google doodle illustrations also show Irwin with his two children — Bindi Sue and Robert Clarence with wife Terri. Bindi is a conservationist and TV personality.
Dr Terri Irwin, wife of the late Steve Irwin in a blog post for Google writes, "Today's Google Doodle acknowledges the life and achievements of my husband Steve Irwin, whose efforts to protect wildlife and wild places have been recognised as the most extensive of any conservationist. We are so proud that his legacy lives on, as that was his greatest wish." Quoting Steve, she writes, "He once said, 'I don't care if I'm remembered, as long as my message is remembered.'