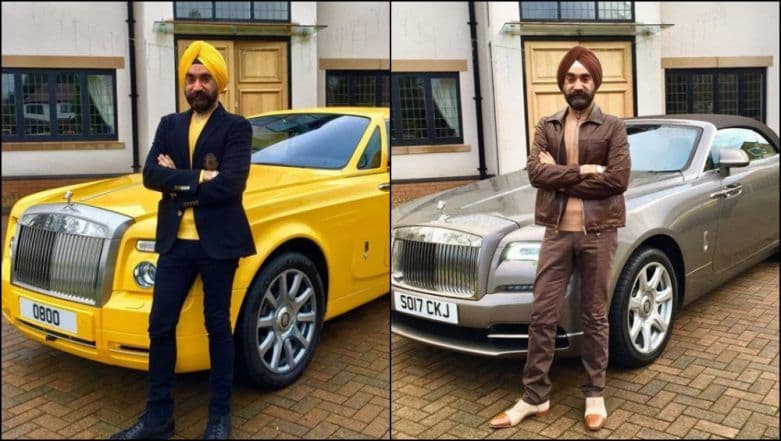 You find trouble to search for matching or colour coordinating outfits? Wait till you read about this Sikh man, whose reply to an apparent troll was nothing less than savage! Rueben Singh, a billionaire from UK, carried the tag of 'British Bill Gates' in his 20s. He recently experienced an unpleasant remark on his cultural practice but Singh's reply has taken the entire internet by storm and people are all praises. Someone online called his turban a bandage. For a Sikh man, this was an obvious disrespect. Hurt by the remark, Singh challenged that he would match his turban to a Rolls Royce for a week! And a keeper of his words, he did that, calling it the RRTurbanChallenge.
Check out his pictures:
Isn't is the best revenge anyone could ever take? Reuben Singh is the founder of famous fashion store Miss Attitude from the 90s. He started this when he was just 17 years old, out of his determination to do something on his own. His family did have a good business but he chose not ot join it immediately. Although he worked hard enough, it did not work for him and soon he went in debt. The company was taken over by another American firm. But that did not stop this entrepreneur's mind.  He overcame it and we can totally see how he has established himself.
His revenge also proves another point about however big he may have been and whatever achievements he has made, he is still very much rooted to his cultural traditions. Naturally, other Sikh people have praised Reuben and it's a common echo of 'Singh is King!'