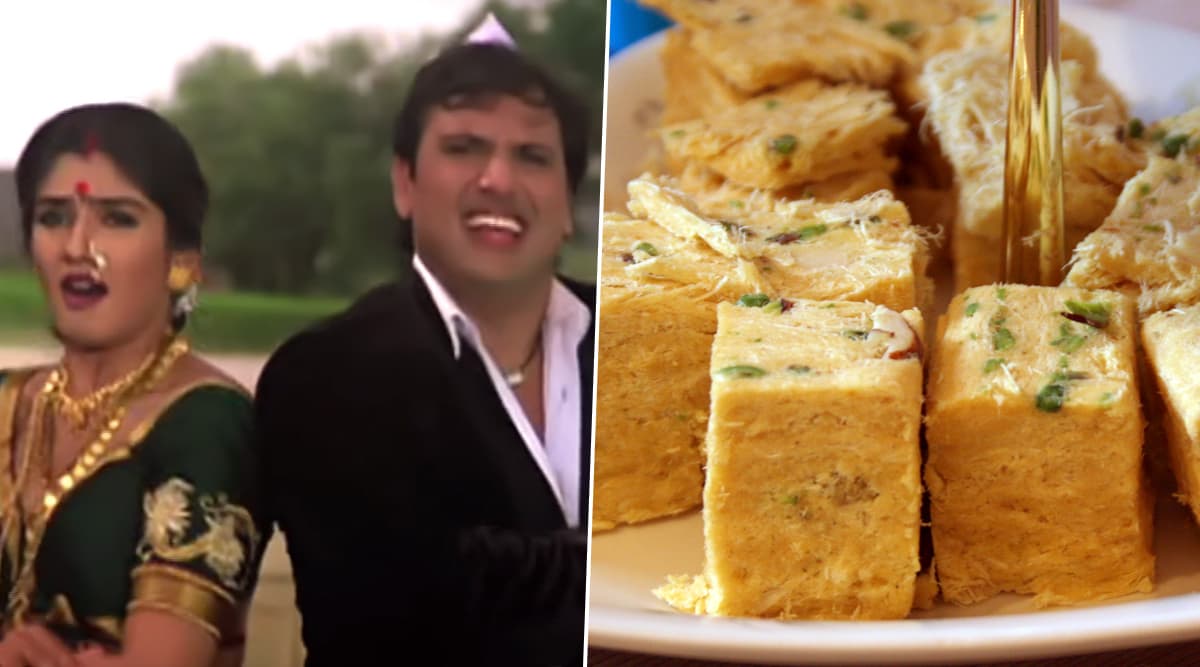 It is that time of the year again, of lights, firecrackers, family get-togethers and gifting. Diwali 2019 is barely three days away and everyone is gearing up to celebrate the festival with their family and friends. Come Diwali and there's a box of Soan Papdi coming your way too! Whether you like it or not, Soan Papdi has become so popular as Diwali sweets and gifting option, it is thus a source of many jokes, memes and funny tweets. But did you know back in 1997, Bollywood made a song on Soan Papdi? The true Bollywood and Govinda maniacs would probably know. For those who don't, popular movie Aunty No 1 starring Govinda and Raveena Tandon had a song called Sonpapdi. Govinda refers to Raveena as his Sonpapdi and she calls him Soan Halwa in return. What a match made in heaven (or Diwali)? Diwali ki Safai Memes Are Here! Funny Jokes, TikTok Videos and Tweets You Can Enjoy While You Hold The Broom.
Sonpapdi, the flaky sweet dessert made gram flour is commonly distributed as Diwali gift from years. In fact, people grew so tired that they packed the same boxes and gave it to someone else. And the collective displeasure is seen these days on social media, as many people have started sharing Soan papdi memes and jokes. So to do something different this Diwali, we take you back to the Govinda era which gave us a song on Sonpapdi! Why not tune into it?
Watch Video of The Sonpapdi Song:
Well, let's not get to the lyrics but most of us have grew up listening and dancing to Govinda's hit numbers. The outfits of the leads are more interesting to see than the shiny package of Sonpapdi boxes. And the dance steps, take us back to the good old typically choreographed moves. So this Diwali, don't gift a Soanpapdi, listen to one. Happy Diwali, folks!