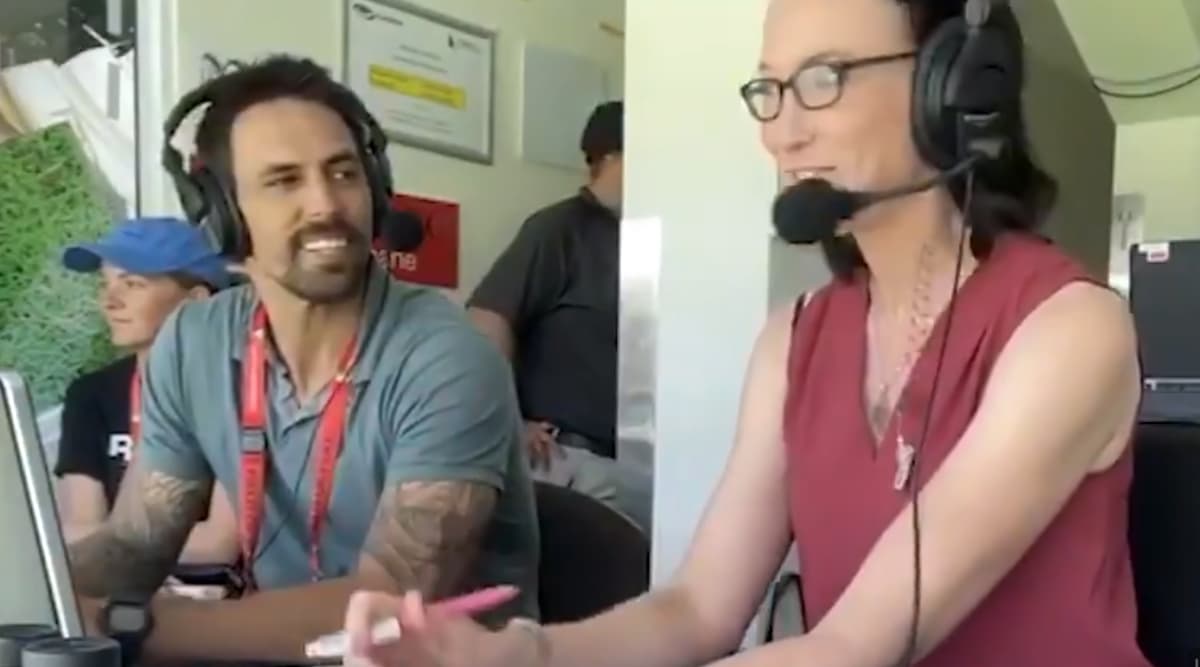 Pakistan cricketers came up with a kind gesture with an Indian taxi driver in Australia. Five Pakistani cricketers including Shaheen Afridi, Yasir Shah and Naseem Shah had dinner with an Indian driver. The cabbie had refused to charge them for the ride out of respect. ABC radio presenter Alison Mitchell revealed about the incident to former Australian pacer Mitchell Johnson. Both of them had the conversation during live commentary of Australia vs Pakistan 1st Test 2019 on Sunday (November 24). During the conversation, Alison revealed that the taxi driver himself told her about the incident. Australia Vs Pakistan, Highlights And Cricket Score 1st Test Match - Full ScoreCard. 
The video of Alison Mitchell's conversation did the rounds on social media and everyone was pleased to know about Pakistan cricketers' heartwarming gesture. The driver told Alison that five Pakistan cricketers took a ride in his cab from their team hotel in Brisbane. They went to an Indian restaurant and when they reached the destination, the Indian driver refused to charge them out of respect. He knew them and was happy to offer them a free ride. The five players were pleased over driver's gesture and they offered him to have dinner with them. Later, they all enjoyed dinner and had a great time. Have a look at Alison's video below. Babar Azam Smashes Century in Australia vs Pakistan 1st Test 2019, Twitterati Praises Pak Batsman's Top-Class Batting Performance.
Heart-Warming Gesture!
🚕🏏️🚖 The heartwearming story of the Indian taxi driver and five @TheRealPCB players.❤️

🎥📺@AlisonMitchell tells Mitchell Johnson about it on Commentator Cam. 🔊🎙️ #AUSvPAK

Listen live 📻📱 ABC Radio / Grandstand digital / ABC Listen app — https://t.co/dhH8gmo5FZ pic.twitter.com/qdwsK83F7X

— ABC Grandstand (@abcgrandstand) November 24, 2019
Alison's video while informing about the incident during commentary is winning the hearts of millions of cricket fans and people around the world. Netizens called it a heart-warming gesture of the Pakistani cricketers, three of them are Shaheen Afridi, Yasir Shah and Naseem Shah. Alison did not name the other two. People also praised the Indian taxi driver for not charging them out of respect. Have a look at some tweets over the video.
Cricket Equals Love!
Great story. Cricket is true love 🧡 #AUSvPAK

— Kartik O (@KOCricket528) November 24, 2019
Heart-Warming Story!
Suggest you reach out to @KingRabbit75 for similar tales of heartwarming cabrides around Brisbane..

— Chris D'Astoli (@chrisdastoli) November 24, 2019
Lots of Love!
❤️❤️❤️

— Zeyan🇵🇰 (@CricketCrazii) November 24, 2019
Meanwhile, Australia vs Pakistan 1st Test 2019 ended in hosts Australia's victory by an innings and 5 runs. Babar Azam's century (104) and Mohammad Rizwan's (91) knocks could not save Pakistan team from a huge defeat. Australia's 580-8 score in the first innings made all the difference in the match. Australia now lead the two-match series 1-0.