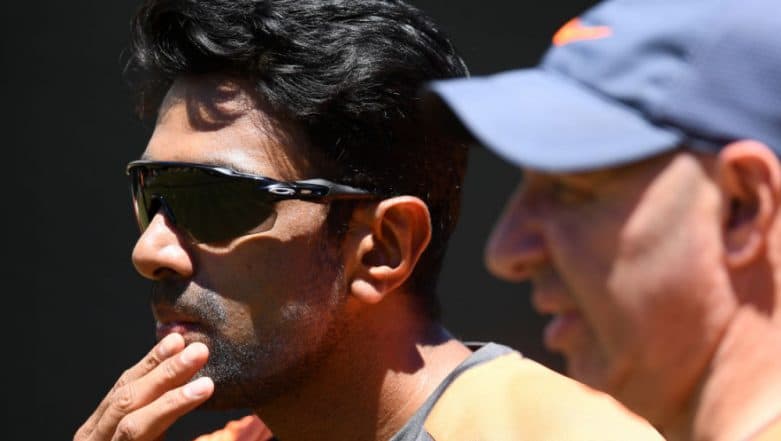 Unaware of what has happened in Pollachi, a district in Tamil Nadu's Coimbatore, Indian Test cricketer Ravichandran Ashwin took to social media site Twitter as he was seeking some information. Protests rocked Pollachi after a sexual assault-cum-blackmail case emerged in the town. AIADMK Expels Youth Wing Member For Assaulting Victim's Brother..
Following the protests, the security was heightened and holidays declared in colleges on Thursday with stirs gaining momentum as more awful facts of the abuse came out. All colleges were shut down in this town, 535 km from the state capital, by the authorities following student protest demanding action against the culprits -- Thirunavukkarasu, Sabarirajan, Vasanthakumar, Satish -- now in custody, reports IANS.
The Tamil Nadu government subsequently has given the green signal for a CBI probe into the sexual assault-cum-blackmail case. Following one incident, it has come to the light that a gang has been operational in Pollachi which sexually assaults college going female students and other working professionals and then blackmails them. Videos have also emerged that apparently show that the victims were lured to secluded spots and molested, filmed in the process, and blackmailed for money. Pollachi Sexual Abuse Case: Members of Network of Women Write Against Alleged Video Doing Rounds Involving Victims, Know All About the Case.
Ashwin took to Twitter and wrote, "Protests in Pollachi?? Can anyone tell me what's happening there right now?? #pollachicase"
Protests in Pollachi?? Can anyone tell me what's happening there right now?? #pollachicase

— Ashwin Ravichandran (@ashwinravi99) March 13, 2019
This is home fans responded to Ashwin's query
Students are protesting over there since morning and the police in the influence of high profile elites are forcefully man handling them to drop the protest against the issue🙄🙄🙄

— Meenu Annadurai (@Meenu8Annadurai) March 13, 2019
This user felt Ashwin has no access to news
Its interesting tht @ashwinravi99 doesn't have access to News

— Sreehari Sreez (@PSreehariSreez) March 13, 2019
Another one slamming Ashwin
Idhellam romba over... kindly be updated on current affairs...Being a celebrity u shd not be outdated

— Praz (@prasannacri) March 13, 2019
Some info for Ashwin
This was happened. ...

By police enquiry all came to know that some politicians are included behind this crime story. ...

Tamilnadu mosama poguthu

Please treat all women's as human beings not as slaves. .... pic.twitter.com/LChRdwrrGw

— Lousy (@LousieLopez) March 13, 2019
Interestingly, in a series of tweets prior to the Pollachi incident, Ashwin wrote, "there are so many pressing issues that need to be addressed in my state and my country. Every morning, I open Twitter and tell myself "justice can be delayed and not denied" "change is inevitable etc "All the above quotes are just to cheat my emotions and not say something that will land me in trouble with the concerned people. I would like to reiterate and say "change is inevitable" but remember we need to be the change and initiate it rather than sit back and complain about authorities or lack of justice. Pollachi Sexual Assault: Four Accused Men Booked Under Goondas Act, Tamil Nadu Govt Decides to Transfer Case to CBI.
Now don't ask me what I am talking about and start guessing what it could be. Just get on with changing what you feel needs a change," he wrote.
(Inputs IANS)