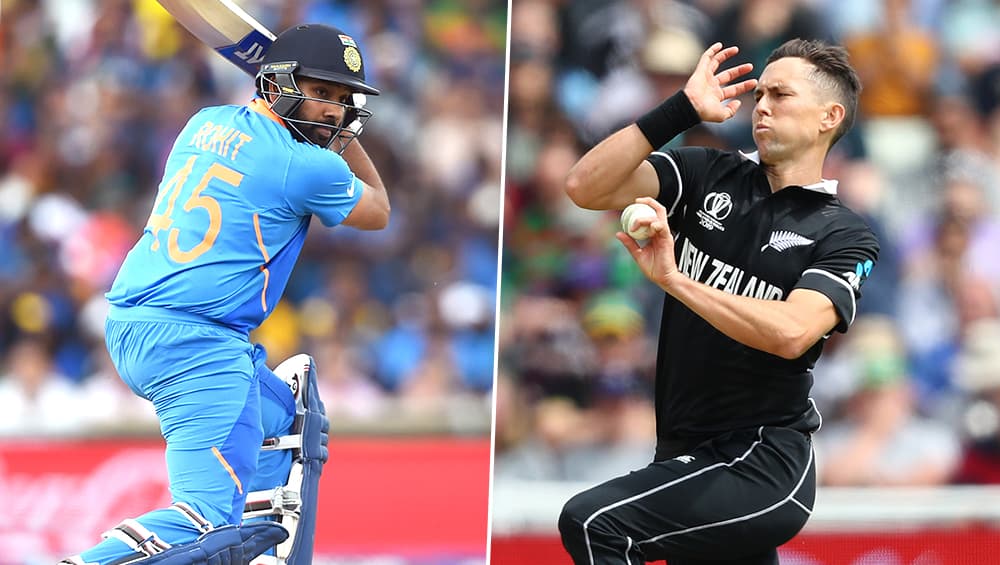 The Indian cricket team is in New Zealand for a full-fledged tour. The Men in Blue will take on the Blackcaps in five T20Is, three One-Day Internationals (ODIs) and two Tests. The tour kicks-off with T20Is, however, former New Zealand coach Mike Hesson believes Rohit Sharma vs Trent Boult in ODIs will be the battle to watch out for. Hesson feels if there is some swing on offer, it will add spice to things. Rohit Sharma Record in T20Is vs New Zealand: Ahead of IND vs NZ Series, Here's a Look at Hitman's Performance Against Black Caps.
"Trent Boult versus Rohit Sharma in ODIs will be a fascinating match-up, if there's a little bit of swing on offer. The New Zealand middle-order against the wrist spinners - Kuldeep and Chahal - will be the key middle-over match-ups. Hopefully, Trent (who is recuperating from an injury) will be back for the ODI series as he is a key player for NZ in taking new-ball wickets," Hesson was quoted as saying by Crizbuzz. India vs New Zealand 2020 Schedule in IST, Fixtures & Full Timetable, Free PDF Download.
Hesson also said that if the ball swings, it will be a challenge for Rohit in Tests. "If it swings, yes. Rohit just has to play close to the body in the first session and not go hard at the ball. If he does that, he will enjoy the batting conditions in New Zealand," said Hesson.
The first T20I takes place on January 24 in Auckland. India have been in great form and have registered series win against Bangladesh, West Indies and Sri Lanka at home in T20Is besides a tied series against South Africa.