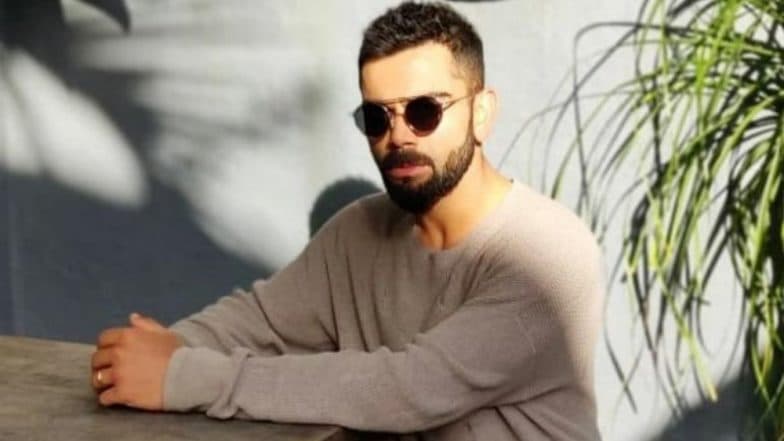 Team India went on to win the first ODI against New Zealand comprehensively by 8 wickets at Napier. Just a day after the match, the players of the Indian team are seen letting their hair down and are enjoying their day off.  Virat Kohli who has been rested for the last two ODI too let his hair down. The Indian skipper posted a picture of himself but little did he know that he would be trolled hilariously by his ex-RCB teammate Kevin Pietersen. However, Kohli also had a very witty reply up his sleeve to the troll by former England player. The two have been good friends and over the years have shared a very good rapport with each other.
In the snap, Virat was seen relaxing in a sporty avatar with his shades on. The picture was shared by the Indian captain on social media pages. KP who is following the Indian skipper obviously saw the snap and was quite amused by the caption and with this started the Twitter banter between the two. Obviously in good humour. "Basking in the sun," read the caption of the snap.  Here's how Kevin trolled Kohli and the cool reply by the Indian skipper. India vs New Zealand Series 2019: BCCI Announces 'Overworked' Virat Kohli to Be Rested for Final 2 ODIs and T20Is Against Kiwis.
Well in that case you should've seen my first caption. Much worse. 😂

PS - the face is still in the sun 🤪

— Virat Kohli (@imVkohli) January 24, 2019
In the end, love wins all.
I'll let you off cos I love you! 😂

— Kevin Pietersen🦏 (@KP24) January 24, 2019
Talking about Virat Kohli, he was in the news for winning being the first player to sweep to win all three ICC awards - the ODI Cricketer of the Year, Test Cricketer of the Year and Cricketer of the Year. The Indian skipper will not be a part of the remaining two ODIs and three-match T20I series. The decision was taken keeping in mind the upcoming 2019 World Cup.