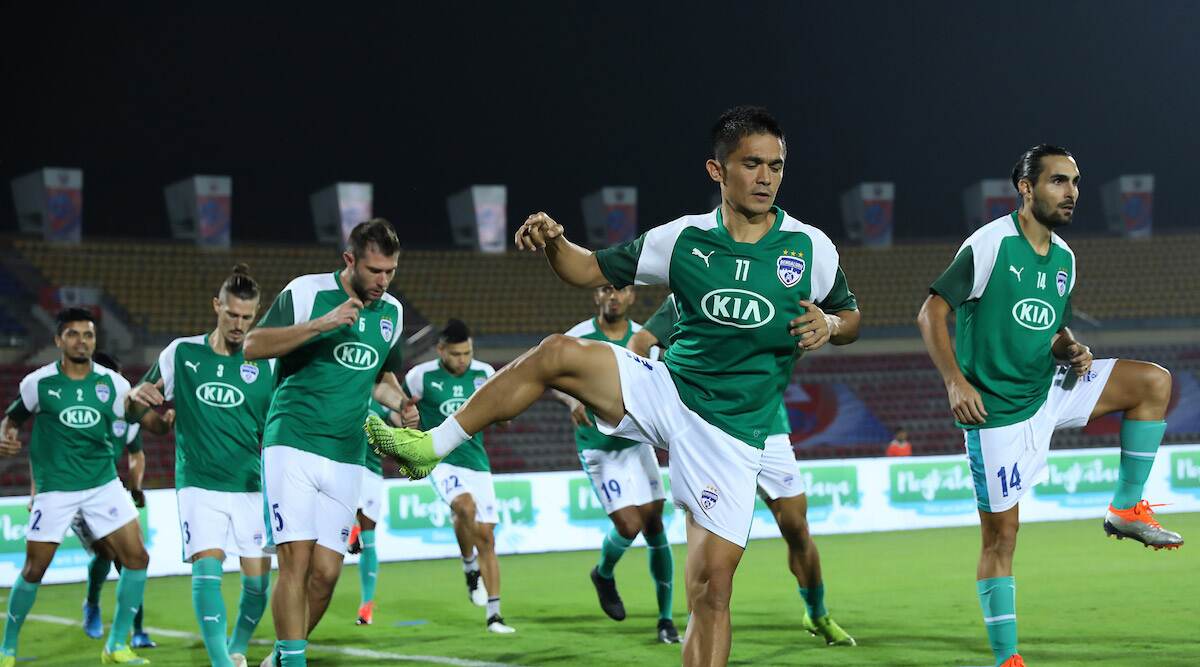 Bengaluru FC will chase successive wins at home when they play Jamshedpur FC at the Sree Kanteerava Stadium in 2019-20 Indian Super League. Bengaluru FC, courtesy a double from captain Sunil Chhetri, beat FC Goa 2-1 at home in their previous game and will hope to repeat the same when Jamshedpur FC visit town on January 09, 2020 (Thursday). Jamshedpur are winless in their last five games and have their last two although they can look back at history to cheer up knowing they have beaten this same opposition twice in 5 meetings. JFC lead head-to-head records 2-1 in five matches, which includes the massive 5-1 win last season. Interestingly, Bengaluru have drawn 1 ad lost another at home against Jamshedpur in two meetings. Ahead of BFC vs JFC ISL 2019-20 encounter, take a look at results of last five Bengaluru FC vs Jamshedpur FC encounters. Bengaluru FC Vs Jamshedpur FC - Live Football Score.
Jamshedpur FC have failed to win a single game ever since the injury to their forward Sergio Castel, the 24-year-old Spaniard was injured in the 1-0 win over FC Goa and since then Jamshedpur have played 5, drawn 3 and lost 2 matches. In the same period, Bengaluru FC have won three and lost two games. Both sides have, however, failed to score regularly and have netted only 13 times each which is the joint third lowest in ISL 6. Take a look at results of last 5 encounters between Bengaluru FC and Jamshedpur FC before their latest meeting. Bengaluru FC vs Jamshedpur FC Dream11 Team Prediction.
Jamshedpur FC vs Bengaluru FC – November 3, 2019 – Match Drawn 0-0
In was their third respective matches in ISL 6. Jamshedpur FC had won the first two while Bengaluru had drawn both. The game ended in a goalless draw and goalkeepers Subrata Paul and Gurpreet Singh Sandhu were the heroes. They were just unbeatable on the day with both teams also guilty of squandering easy chances.
Jamshedpur FC vs Bengaluru FC – February 27 2019 – Jamshedpur Won 5-1
Thongkhosiem Haokip gave Bengaluru the lead in the 16th minute but Augustin Fernandes equalised against the run of play in added time of the first half. Jamshedpur FC came out as a different team in the second half and hammered the would-be champions four goals in 7 minutes. Michael Soosairaj put Jamshedpur ahead in the 54th before Pablo Morgado scored a double inside three minutes and Carlos Calvo added to Bengaluru's woes with a fifth in the 61st minute.
Bengaluru FC vs Jamshedpur FC – October 7, 2018 – Match Drawn 2-2
Nishu Kumar scored with a long-ranger in the final minute of first-half and it looked that was enough for Bengaluru to taste victory. But Gourav Mukhi – then still 18 before being caught for under-reporting his real age – equalised for Jamshedpur in dramatic fashion nine minutes from the final whistle. Sunil Chhetri restored the lead with two minutes of regulation time remaining but Sergio Cidoncha ensured both teams shared a point each.
Jamshedpur FC vs Bengaluru FC – February 25, 2018 – Bengaluru Won 2-0
Both teams were in their debut season in the league. Miku put Bengaluru ahead from the spot in the 23rd minute and Sunil Chhetri doubled the lead 11 minutes later with Miku assisting him. Jamshedpur were clueless under Steve Coppell and failed to score.
Bengaluru FC vs Jamshedpur FC – December 21, 2017 – Jamshedpur Won 1-0
The meeting of debutants. Jamshedpur FC and Bengaluru FC were meeting for the first time in ISL and Matheus Goncalves ensured the former had the last laugh with an extra-time goal from the spot after they remained unseparated in regulation time.
Jamshedpur FC have scored 8 times in five meetings while Bengaluru FC have netted 5 times showing how defensively strong they have been over the years. Bengaluru will certainly aim for the second position where they can displace ATK with a win, while Jamshedpur FC would want to start winning again.