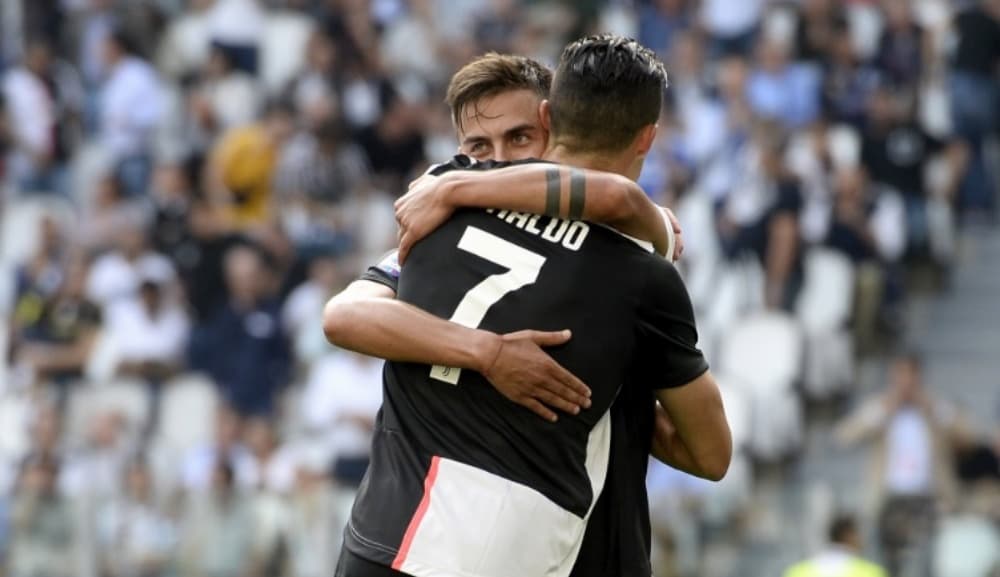 Earlier this summer ahead of Juventus beginning their season, there were rumours that Cristiano Ronaldo does not want Paulo Dybala in the club. It was said that the five-time Ballon de' Or winner his pressurised their club to sell off Dybala. There were reports that CR7 and Dybala were not on good terms. However, with the start of the season, there have been numerous instances where CR7 and the Argentine forward have displayed brotherhood. Now, in a new video emerged online, CR7 was seen kissing Paulo Dybala after Juventus vs Inter Milan. Higuain Winner Beats Inter to Put Juventus Top of Serie A. 
The incident happened during an interview where the Argentine forward was speaking to Sky Sports during an interview. As he was talking, CR7 came in from behind and gave him a cute peck on Dybala's cheek. Needless to say that the Argentine forward was stunned for a micro second and then started blushing as he began talking. The video of the bromance was shared on social media.
Cristiano kissing Paulo is the cutest thing you'll see all week🥰 pic.twitter.com/1rk1o2gOfW

— Football Stuff (@FootbalIStuff) October 7, 2019
Speaking about Dybala, he was last seen in action for Juventus during their match against Inter Milan where he even scored a goal within the first five minutes of the match. As of now,  Cristiano Ronaldo couldn't score a goal during the match but went on to congratulate his counterpart. Juventus won the game by 2-1 and thereby stand on number one of the Serie A 2019 points table with 19 points in their kitty.