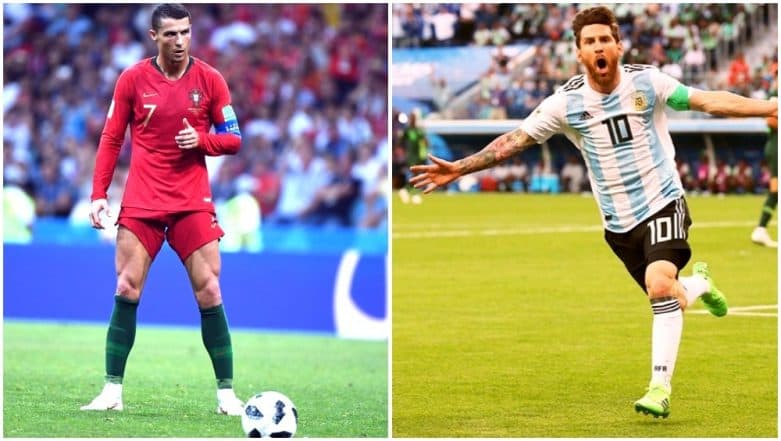 New Delhi, October 5: Football legend Pele on Friday picked up Argentina's star striker Lionel Messi over Portugal's Cristiano Ronaldo to play for his team. While having a conversation with former Indian skipper Bhaichung Bhutia, Brazilian great Pele said many people compared him with George Best but they had different styles and same was the scene with Messi and Ronaldo. "If I have to decide for my team I will choose Messi over Ronaldo, the three-time FIFA World Cup champion Pele said at the Hindustan Times Leadership Summit 2018 here. While Cristiano Ronaldo Tweets About His Innocence, Video of Footballer and Rape Accuser Model Kathryn Mayorga Dancing Intimately Goes Viral!
"Difficult to compare Messi and Ronaldo. Messi has a completely different style than Ronaldo. A lot of people compared me with George Best but we had a different style of play. Ronaldo is more of a centre-forward while Messi is more organised," he added. Cristiano Ronaldo or Lionel Messi, Who Is Better? Russian Couple Files Divorce Over Ronaldo and Messi 'GOAT' Debate!
On being asked how has football changed Pele said: "football hasn't changed inside the field. The biggest change has been in the facilities. We didn't have such great facilities." Pele first won the FIFA World Cup title in 1958 and then defended the world title with the Selecao in 1962.  He then captained the side which won in 1970.