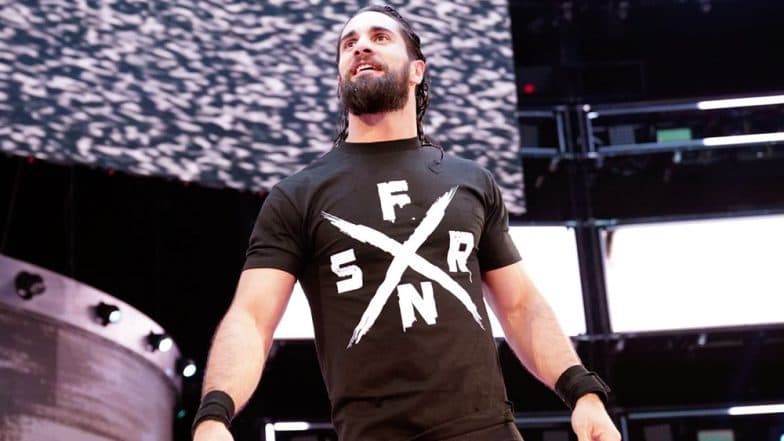 As Irish wrestler Becky Lynch has been suspended indefinitely, it will be interesting to see what's in store for her on Monday night Raw as it's confirmed that she will be making an appearance this week. For the uninitiated, Lynch was suspended since she refused to undergo knee treatment in order to get a clean chit for her match against Ronda Rousey at WrestleMania. She was also accused for assaulting WWE Raw commissioner Stephanie McMahon .
Apart from this, we can expect some high voltage drama from Seth Rollins, especially how he will react after returning to Monday night Raw first time after getting brutally attacked by Brock Lesnar, just a night after the Royal Rumble. There is a lot of interesting stuff for WWE fans below, keep scrolling down for detailed information. Eugene 'Mean' Okerlund Dies! WWE Hall of Famer and Ring Announcer Breathes His Last Aged 76.
This week's WWE Raw will be the last edition of Raw before WWE Elimination Chamber PPV, which will take place on 17th Feb, 2019. There are chances of one or two matches getting added for Elimination Chamber in Raw. We will see whether Finn Balor will earn his "Intercontinental Title" opportunity or not after defeating Lio Rush. Also, Kurt Angle is expected to share his future plan for WWE, as last week he wasn't able to do so due to interruption by Barron Corbin and Drew Mckintyre.
Predictions
1. If Vince McMahon does appear on this episode, then he will get attacked by Becky Lynch.
2. The Riot Squad will beat down Ronda Rousey.
3. Finn Balor vs Bobby Lashley will get added to the Elimination Chamber PPV for Intercontinental Championship.
4. The Raw Tag Team Title match will get added to the Elimination Chamber, the match will happen between The Revival vs Chad Gable and Bobby Roode.
WWE Raw live location, date and television broadcast
Location: Van Andel Arena Grand Rapids, MI
Day and Date: Monday, February 11th, 2019.
Where to Watch WWE Raw Through Online Streaming: WWE Raw can be watched online by subscribing to WWE Network.
When and Where to Watch WWE Raw in India: WWE Raw can be viewed live on Ten 2 and Ten 2 HD in India. The show will telecast live from 6:30 AM IST on Feb 12, 2019.
Tonight's episode will be one of the most gripping in recent times. Fans will have their hands full when it comes to action and entertainment both from inside and outside the ring. Stay tuned to our website-LatestLY for results,analysis and more updates on WWE, as we promise you to bring more interesting news from the world or wrestling and the WWE universe.