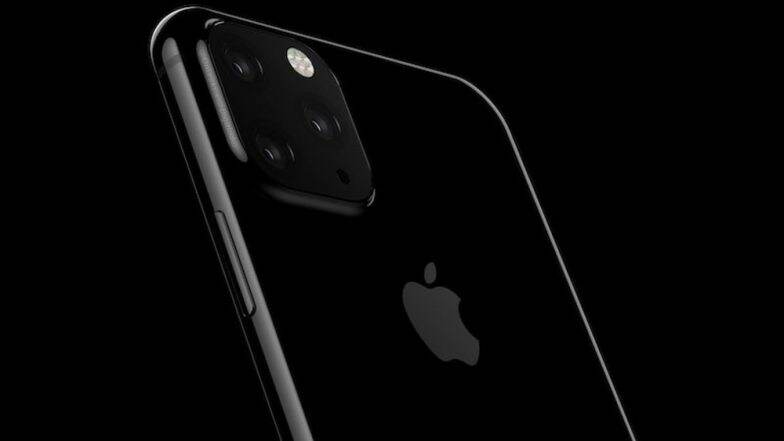 Last year Apple managed to keep the name of new generation iPhones 2018 under wraps. But this year, the tech giant seems like couldn't do much regarding the names from being revealed. The names of the upcoming iPhone 2019 Series was leaked by documents from a case maker. As per those documents, the Cupertino-based tech giant will be calling the new 2019 iPhones as iPhone 11, iPhone 11 Pro and iPhone 11 Pro Max. It seems like Apple is also adding 'Pro' moniker with the upcoming iPhones. Apple May Finally Allow Siri Support for Spotify: Report.
These three names were revealed by a case maker – ESR, which sells iPhone cases on Amazon as well as other online platforms according to a report on 9to5Mac.
Moreover, the report also highlighted that the documents were initially revealed by iPhonesoft.fr and ESR stock list for 2019 iPhones. The leaked names also revealed that Apple will not be going with the roman numerals this time around with the new 2019 iPhones, which we saw on the Apple's X series. Apple IPhone 11 Pro to Be High-end in 2019 Lineup: Report.
Going by Apple's previous naming strategy, Apple changes the number when the iPhone sports major changes, which will be the case with the new iPhones. The upcoming iPhones are expected to get major changes on the camera front. So, we can expect number change on the new iPhones.
It is also believed that the company will sticking with three iPhone even this time around. The report also underlined that the upcoming iPhone 11 will be introduced as a successor to iPhone XR whereas the iPhone 11 Pro will be equivalent to iPhone XS. Moreover, the top-end variant will be called as iPhone 11 Pro Max which is likely to get a 6.5-inch display.