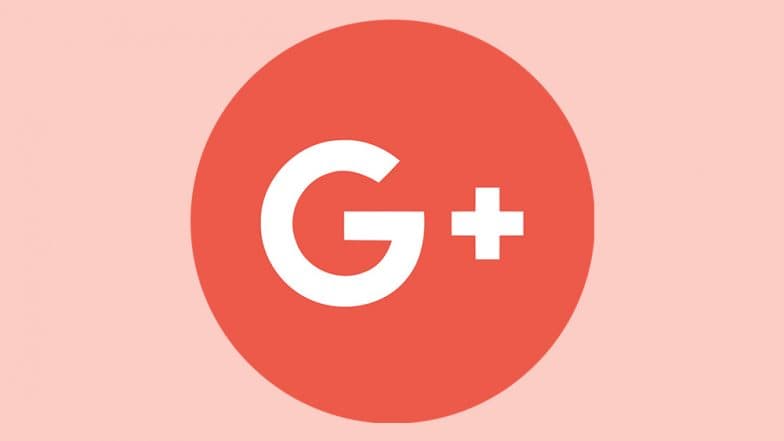 Google, an American tech giant had previously made official last year in December that it will be shutting down Google+. Introduced in the year 2011, Google+ was launched as a rival to Facebook, which came with similar features. However, the product failed to make desired impact among the users over the years. As Google+ is scheduled to be shut down from April 2 this year, the company now stated that it will initiate some of the features by February 4. Outlining the shutdown timeline, Google had officially announced that it will taking several features offline first. New Gmail Interface Design For Mobile Users Officially Rolled Out By Google.
As per the new support page posted by Google, it mentions that the company will stop users from creating new Google+ profiles, pages, communities or events. Moreover, the community owners and moderators can download their data from early March 2019. The data will comprise of content body, photos, author information in public community.
Google will be taking Google+ accounts and pages offline starting from April 2, 2019. Moreover, the company has also confirmed that it will be deleting all the consumer data. Also, the archived photos and videos on Google+ too will be deleted. However, the users can download the same before the specified shutdown timeline. Why Keep Proposing Google Assistant for Marriage? Google India Asks Users.
The company has specified that the shutdown process of Google+ will be take time specifically two months. During that period, the content and other information posted on Google+ profile will be visible by the users.
As specified on the new support page, Google specified the real reason for killing Google+ which includes low usage and challenges in maintaining a successful product. As a reminder, a bug was also surfaced on Google+ last year that leaked user data of 5 lakh users. However, the company claimed that no developer had exploited the same and there hasn't been any misuse of the data, as per the company.