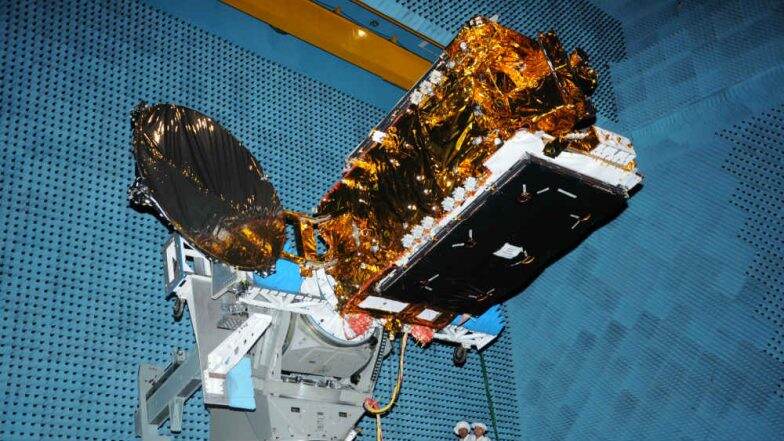 New Delhi, February 5: Arianespace, a European space agency, will launch India's 40th communication satellite GSAT-31 early on Wednesday from French Guiana. This will be the first launch of the planned 12 missions for 2019 by Arianespace, the agency said in a statement. GSAT-31, along with Saudi Geostationary Satellite 1/Hellas Sat 4, is scheduled for launch onboard Ariane-5 launch vehicle.
According to the Indian Space Research Organisation (ISRO), GSAT-31 is configured on ISRO's enhanced I-2K Bus and would augment the Ku-band transponder capacity in geostationary orbit. Weighing about 2535 kg, GSAT-31 will provide continuity to operational services on some of the in-orbit satellites, the agency said. The satellite will provide communications services in Ku-band for at least 15 years. ISRO Unveils Human Space Flight Centre in Bengaluru.
GSAT-31 will be used for supporting VSAT networks, television uplinks, digital satellite news gathering, DTH television services, cellular backhaul connectivity and more, said ISRO. The satellite also provides wide beam coverage using a wide brand transponder. The two Ku-band beacon downlink signals are transmitted by the satellite for ground tracking purpose, it added. ISRO Young Scientist Programme: Kids Will Learn How to Build Small Satellites.
According to Arianespace, the Saudi Geostationary Satellite 1 communications payload will provide advanced Ka-band spot beam communications services for the Kingdom of Saudi Arabia's KACST, including secure communications for the Gulf Cooperative Council region.