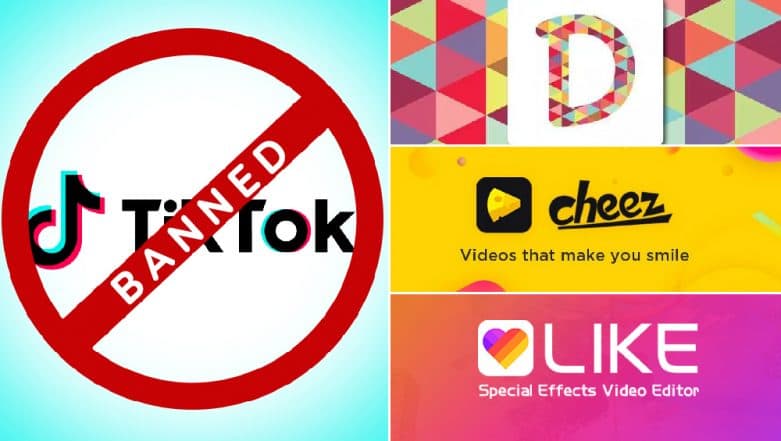 The Chinese short video-sharing platform seems to be running into more serious trouble as the government has decided to ban TikTok in India. The government requested Google and Apple to remove the application from their respective app stores. This request came after Supreme Court refused to lift ban on TikTok imposed by Madras HC earlier this month. Google and Apple soon took down the app from Google Play Store and Apple App Store. Downloaded over 230 million times in India, the Chinese video sharing app has been banned for promoting adult and pornographic contents. TikTok Chinese App Banned in India Due To Pornographic Content: Google & Apple Remove Short Video Sharing App From Play Store & iOS Store.
The platform help users to create video related to meme, lip-syncing, and several others which can be shared on social media sites such as WhatsApp, Facebook and ShareChat. These are the platforms wherein several adult users are getting introduced to the video app. As TikTok is banned in India, we bring you best 3 alternatives for TikTok you can use for catering your short video-sharing experience. TikTok App Banned in India for Promoting Porn and Adult Videos While Instagram, YouTube and Twitter Freely Serves XXX Content to Their Users.
LIKE Video - Magic Video Maker & Community: LIKE Video is another video-making application which is also quite popular among youngsters. The best part of this application is the special effects which really compels the users to create videos on this platform. The application offers over 300 special effects for the users that can be added to the videos. Moreover, the LIKE Video app also brings lip-sync for popular songs such as Dubsmash and TikTok. Tiktok Banned by Government of India to 'Curb Porn Videos' Twitterati Divided Over Decision.
Dubsmash: This lip-sync video making platform was launched way before TikTok and it became very popular among the younger audience. The application allow users create lip-sync videos and dance to popular songs or famous movie dialogue. The app also has the largest collection of dialogues and songs after TikTok. TikTok Removed From Google Play Store, Apple App Store After Govt Bans Chinese Video-Sharing App to Curb Porn.
Cheez - Funny Videos & Dance: Cheez app is comparatively less-popular app than TikTok and Dubsmash, which is based on slightly different concept. This platform encourages the users to create videos to earn rewards based on the views. Moreover, the content creators are also compensated for watching and sharing videos made by several other users. The platform also offers lip-sync feature for creating video similar to TikTok and Dubsmash.