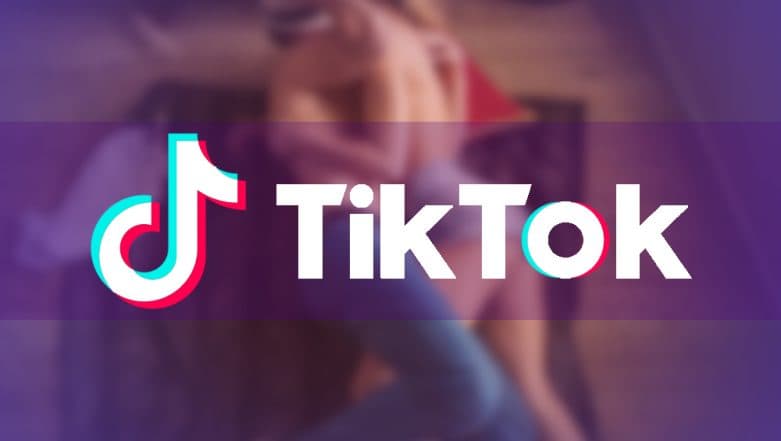 The widely popular and easy-to-use video-making and sharing app- Tik Tok is banned in India. The government of India had issued an order to Apple and Google that they must take down the Tik Tok app with immediate effect. The Chinese-owned app has come under the scrutiny of the government of India over concerns expressed that Tik Tok is enabling the spread of XXX pornographic material mostly porn videos via the app. While India's neighbouring country Bangladesh has already banned TikTok and US has levied hefty fines for collecting information from children, the video-sharing app that claims to have 500 million users worldwide is going to banned in India as well. Brazzers Serving Porn on Twitter While India Blocks Pornographic Websites! Can a Complete Ban on XXX Be Ever Enforced?
Tik Tok has more than 120 million users in India itself. Chennai called for its ban on 3 April over accusations of spreading XXX adult porn content.  However, a lot of questions are being raised on the seclusion of Tik Tok perse when other common social media platforms such as Twitter, Instagram, etc. are dishing out porn using different tricks. Even after Instagram trying different methods to curb the problem, it has indeed failed.
After scrutinising Instagram hashtags and profiles for porn for quite some time, I have realised that it is easy to find XXX-rated pornographic videos on this the photo-video sharing app. Therefore why not ban Instagram as well? Same with Twitter. Brazzers, the leading porn website has a twitter page that does not shy away from sharing snippets of porn here and there. Moreover, both on Instagram and Twitter, have tonnes of private adult accounts which once you become a follower serves you with porn or at least the link to a different proxy site where you can completely watch XXX porn videos.
Take a look at what a simple search under the #SexyGay on Instagram provides us with.
Another page of XXX porn videos and photos on Instagram: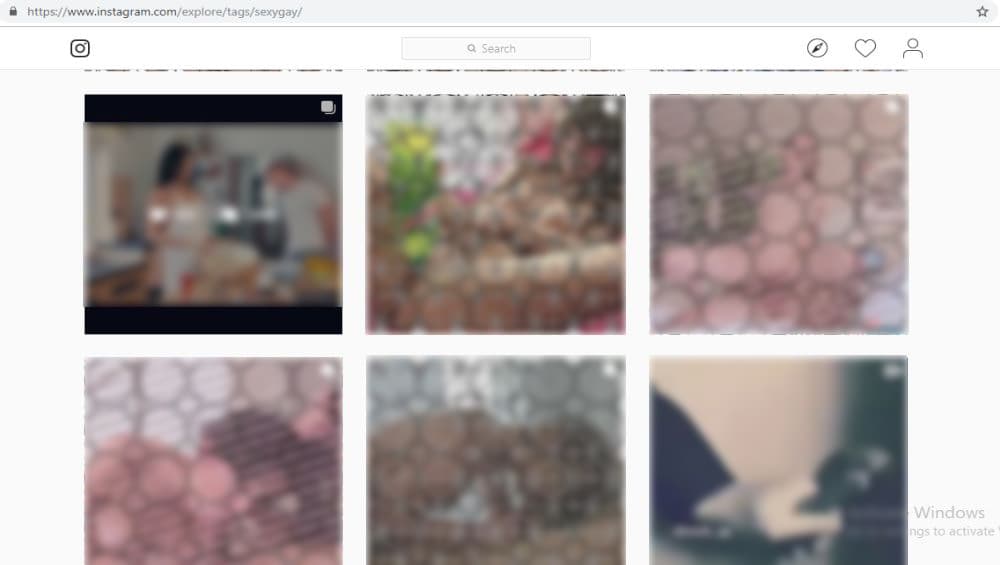 They have used a simple trick to hide XXX porn videos and links to the site by adding grid filters to camouflage the video content but without forgetting to give links to other pages.
Moreover, Instagram fails to filter our vernacular language keywords that people use to search for porn or adult content. For example, in India, the word desi bhabhi is used in a double meaning context of sexualising sister-in-law relationship.
Here's what you get when you search the #DesiBhabhi on Instagram that is not just derogatory buy also obscene.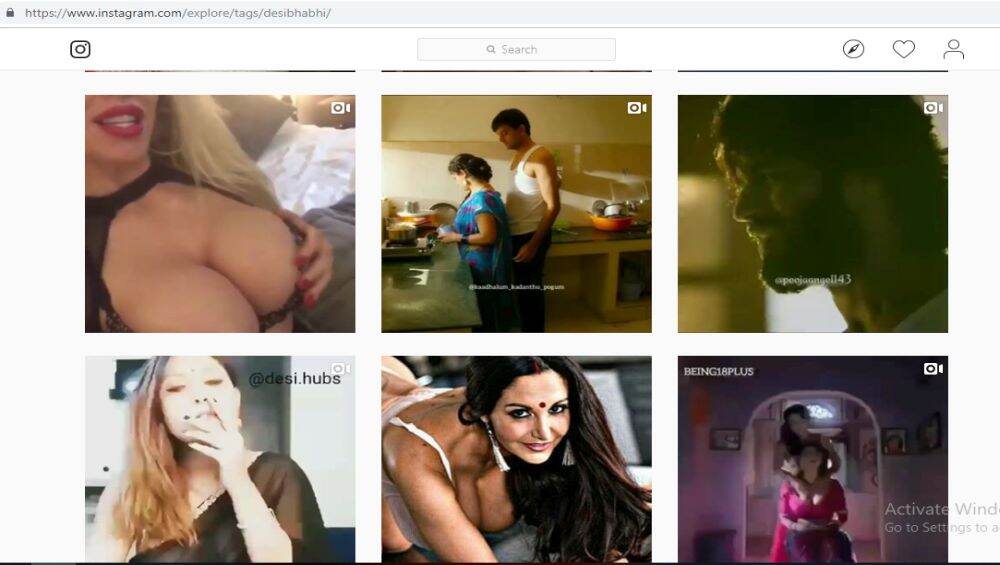 Adult actresses and other social media celebs such as Poonam Pandey upload nudity on Instagram without any filter. Take a look:
There are umpteen numbers of Adult Instagram pages on Instagram that very tactfully make porn available to the customers. Such 18+ adult pages on Instagram usually keep their account private, and once you follow them, they unveiled their porn content. Such accounts post a normal description often talking about adult memes, etc. so that they are not caught under keywords plus they post most of their adult content on stories.
Take a look at Adults 18+ pages on Instagram: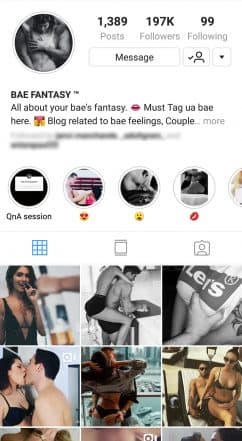 Here's another one: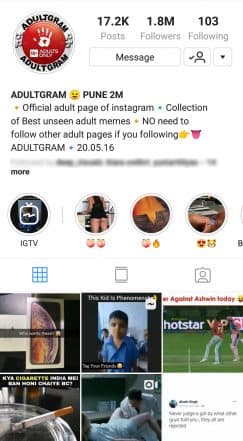 Same with Twitter an easy search of something like 18+ girls or 18+ videos will give you proper XXX porn material that will shock you!
Here's an example of one such page called horny_chick2: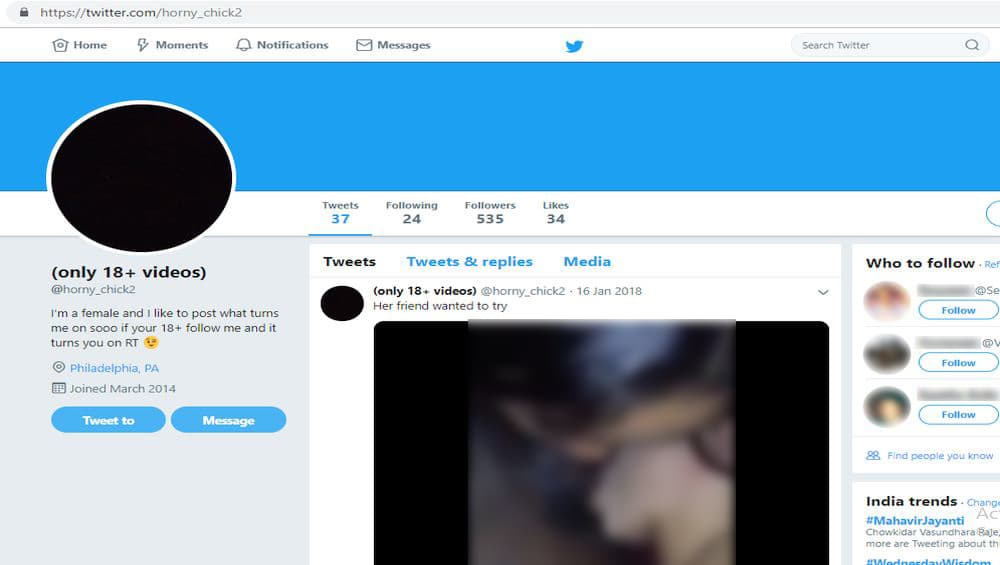 These are full-blown porn videos: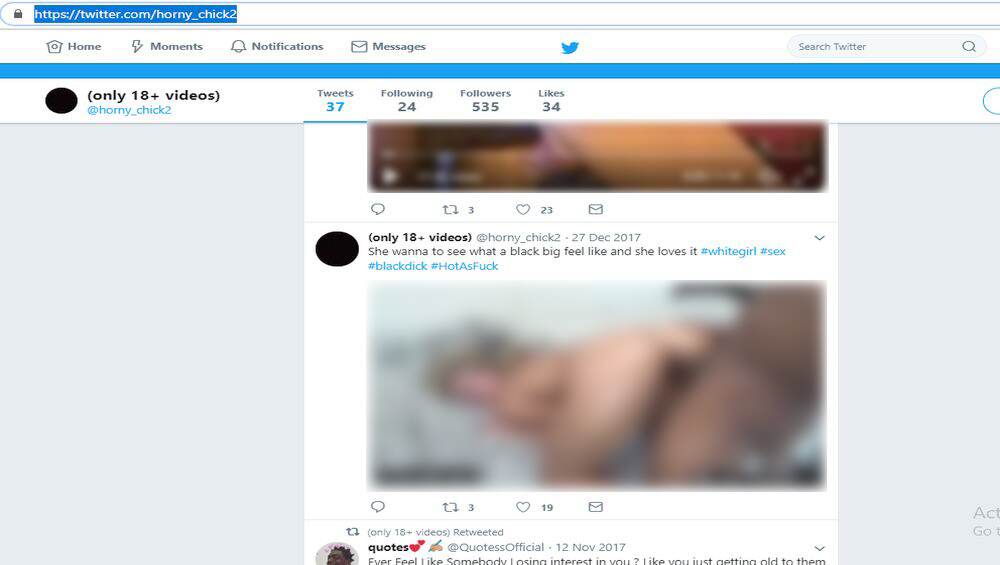 The XXX videos automatically begin to play when you land these pages: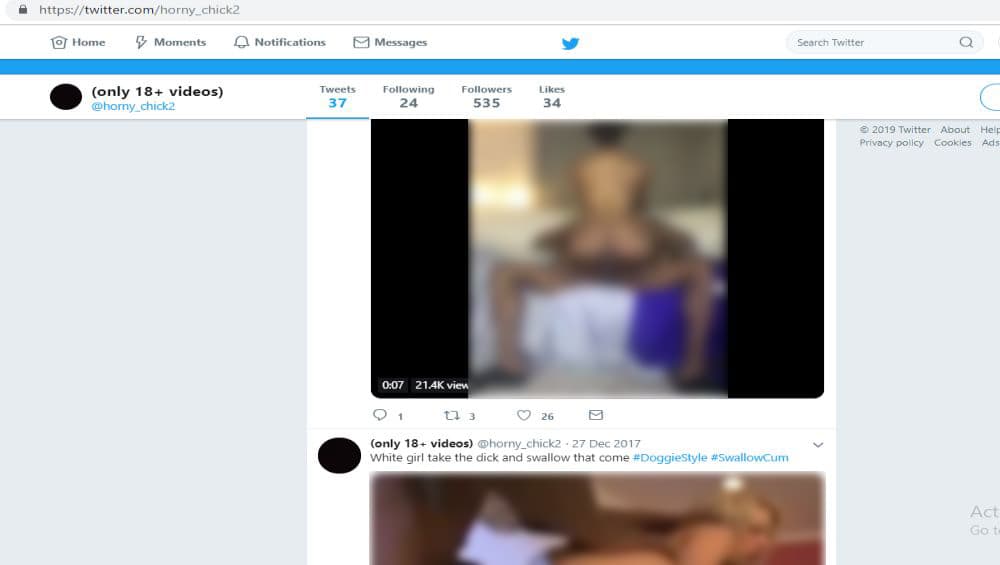 We are talking XXX hardcore sex videos that are blatantly served on such sites that we have explored. The question remains the same, why just Tik Tok, when you must blame Instagram and Twitter equally for distribution of XXX porn content?