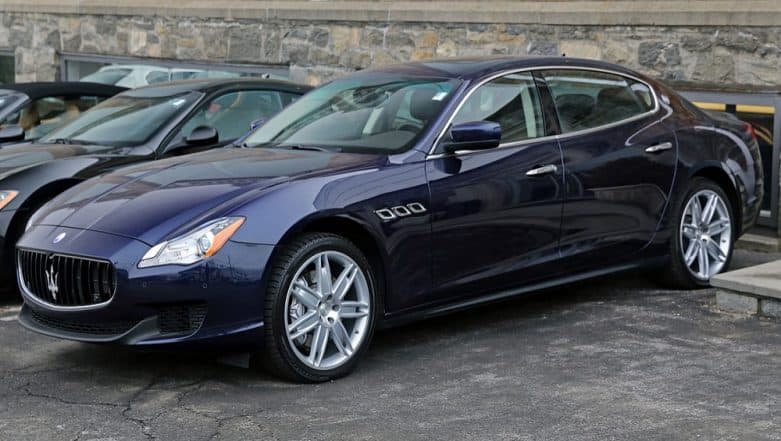 Toronto, February 14: The government of Papua New Guinea is on the hunt for 284 luxury sedans and SUVs which were imported into the country for last year's APEC summit but have gone missing after the summit ended.
The government imported a luxury fleet which included Mitsubhishi Pajeros, Toyota Landcruisers, Fords and Mazdas to drive around the leaders and other dignitaries who descended on the country for the Asia-Pacific Economic Cooperation meet in November 2018. The fleet also included some 40 Maserati cars and three Bentleys all priced above US $1,00,000 each.
The government has had to constitute a special police task force to tackle this case. "There are 284 vehicles that were issued to personnel to use during APEC that haven't been returned as yet," Superintendent Dennis Corcoran told Reuters. From initial investigations, nine cars have been officially declared as stolen so the police is now on the lookout for the rest 275.
However Corcoran updated that the Maseratis have been located and they are in pristine condition. The government intends to resell these cars and has issued a public tender for it.
This was the first time that Papua New Guinea, a tiny island nation in the Pacific hosted an international summit of the scale of the APEC. APEC is an inter-governmental forum for 21 Pacific Rim countries. Even while the summit was being hosted, the government came in for criticism for spending so lavishly on the summit even as its population remains mired in poverty and suffers from developmental problems. Papua New Guinea has been hit by a nationwide polio outbreak, has seen increased rates of tuberculosis and suffers from chronic funding shortages for health, education and other services. Read: Papua New Guinea Earth Quake: It Will Take Years for the Region to Recover, Says PM Peter O'Neill
Australia provided a quarter to a third of the cost to host the meetings and also helped with logistics and security. The U.S. too has sent in special forces to help with the security of the summit.