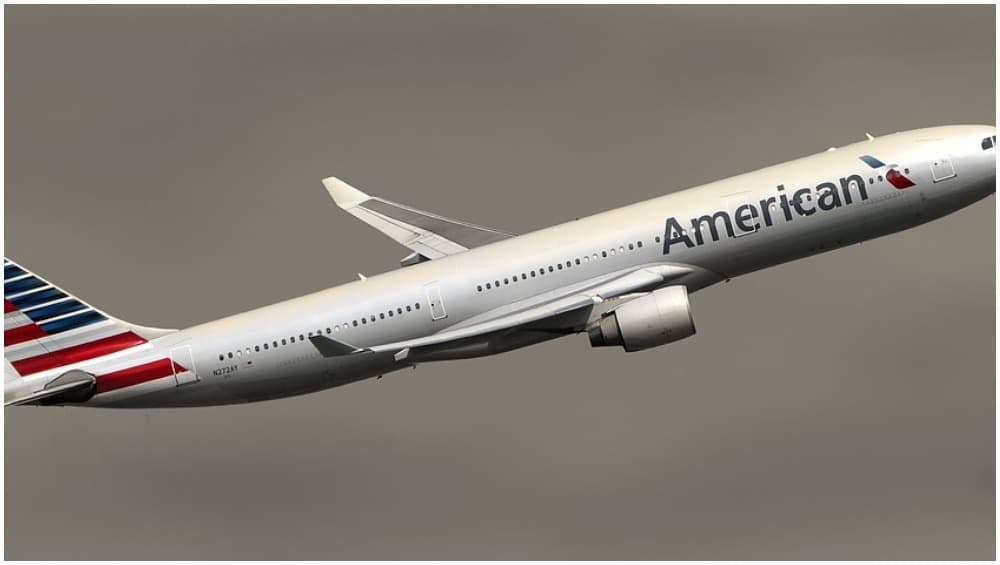 North Carolina, November 10: A passenger travelling from American Airlines flight misbehaved with a woman seated next to him. The accused passenger, identified as James Clayton Cholewinski-Boy, grabbed the woman by her crotch and touched her arms inappropriately. The American Airlines flight from Charlotte, North Carolina, to Salt Lake City, Utah, was diverted to Oklahoma after the incident. Woman Flashes Her Butt While Twerking Onboard a Spirit Airlines After Creating a Ruckus on Being Asked to Turn Off Her Phone.
According to the complainant who was travelling with her daughter, James started touching her arms appropriately as soon as the flight took off. She tried to avoid by pushing his hands away but that did not help. James, thereafter, "forcibly grabbed her by the crotch," read her complaint filed on Friday. After she pushed him away and asked him to stop misbehaving, "James threw up his hands and said 'sorry'". Flamingo Walks on Runway Slowing Down an Airplane at Spanish Island; Funny Video Goes Viral.
The woman then alerted the crew on the flight. She and her daughter were then given other seats and the plane was diverted to Tulsa International Airport. Upon landing, police arrested James. He was charged with abusive sexual contact, CNN reported. "The quick actions of our crew ensured the safety and wellbeing of our customers on the flight," read a statement by American Airlines.
Trent Shores, US Attorney for the Northern District of Oklahoma, also issued a statement, saying the case should be restricted to criminal sexual misconduct by James. He did not pose a threat to the plane or air travel, Shores said.