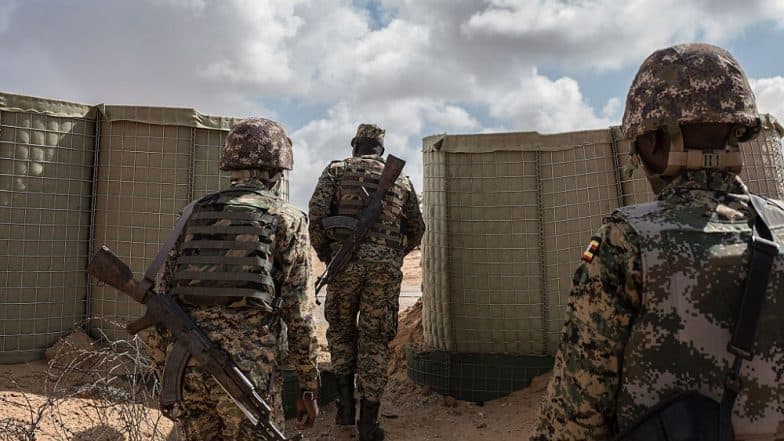 Bamenda, November 5: At least 78 school children and their principal was kidnapped by suspected Ambazonia insurgents in the troubled north-western province of Anglophone. The abduction was carried out on Sunday from a  Presbyterian school in Nkwen village.
The kidnappers released a video today, featuring five of the abducted children who appeal their parents to adhere to whatever the demands tabled by the militants. Preliminary probe so far indicate that the kidnappers are Ambazonia insurgents, who will be using the kidnapped students as tool of negotiation with the Paul Biya-led government. Cameroon Athletes Went Missing from Commonwealth Games.
Ambazonia is the term used to refer to the English-speaking northwest and southwest regions, which have been seeking independence from the rest of French-speaking nation.
Around a fifth of Cameroon's 22 million people are English-speaking -- a minority whose presence dates back to the colonial period.
Cameroon, once a German colony, was divided between Britain and France after World War I.
The French colony gained independence in 1960, becoming Cameroon. The following year, the British-ruled Southern Cameroons was amalgamated into it, giving rise to the Northwest and Southwest regions.
But resentment at perceived discrimination at the hands of the francophone majority, especially in education and the judiciary, began to build.
In 2016, demands for greater autonomy grew but met with a rebuff by Biya.
As radicals took ascendancy, the anglophone movement declared the creation of the "Republic of Ambazonia" in the Northwest and neighbouring Southwest Region on October 1, 2017.
The separatist movement gained momentum again after President Paul Baya, who has been leading the nation since 1982, recently won a seventh term to power. The elections, according to the United Nations, was marred with irregularities.
(With agency inputs)