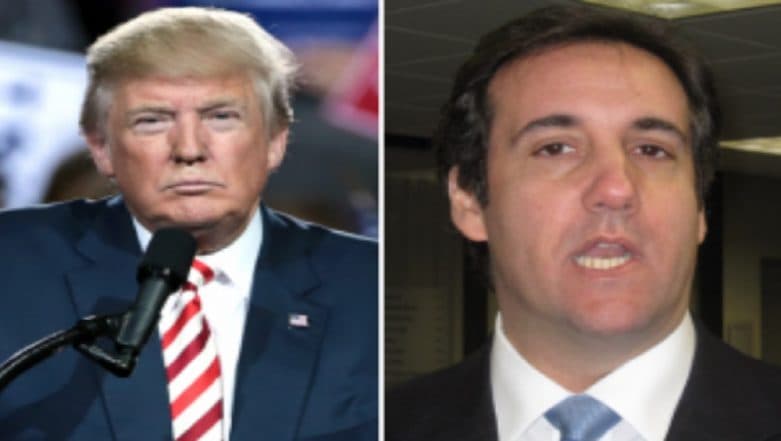 The CNN has released the recording of a conversation in which U.S. President Donald Trump and his then personal lawyer Michael Cohen discuss a payoff over an alleged affair with a playboy model.
The duo are heard discussing in the tape how they would buy the rights to Playboy model Karen McDougal's story about an alleged affair Trump had with her years earlier. The audiotape was recorded in September 2016, two months before the presidential election. The affair between Trump and McDougal allegedly took place between 2006 and 2007.
The conversation seems to be about multiple topics, there are other voices around and some of the audio is muffled. Cohen can be heard telling Donald Trump about his plans to set up a company and finance the purchase of the rights from American Media, which publishes the National Enquirer that acquired the rights to publish Karen McDougal's affair story. McDougal reportedly received $150,000 from the Enquirer for her story.
"I need to open up a company for the transfer of all of that info regarding our friend David," Cohen said in the recording, likely a reference to American Media head David Pecker.
Financing comes up again later in the conversation and Trump interrupts Cohen to ask, "What financing?" according to the recording. When Cohen tells Trump, "We'll have to pay," Trump is heard saying "pay with cash" but the audio is muddled and it's unclear whether he suggests paying with cash or not paying. Cohen says, "no, no" but it is not clear what is said next. Trump is then heard saying "cheque".
Trump also says later: "So, what do we got to pay for this? One-fifty?" On the tape Cohen also says, "I've spoken with (Trump Organization chief financial officer) Allen Weisselberg about how to set the whole thing up with funding."
No payment was ever made from Trump, Rudy Giuliani, the President's current attorney, has said. Giuliani has previously acknowledged that the recorded discussion related to the buying McDougal's story rights. "There's no indication of any crime being committed on this tape," Giuliani said on Fox News Channel Tuesday night.
The U.S. Department of Justice is looking into alleged hush money paid to women before the 2016 elections who claim they had a relationship with Trump. It is a potential problem for President Trump because undisclosed payments to bury embarrassing stories about a political candidate can be treated as a violation of U.S. election campaign finance laws.